WeVideo is an online video editor that allows you to edit your video in the cloud without installing any software onto your computer. It provides the opportunity for both amateurs and professionals to collaborate on a video project. And the merits of WeVideo lie in its ease of use and collaborative nature. But the downsides of using WeVideo to edit video is its limited supply of features as well as the unreliable nature of cloud-based service. You'd be better off getting a standalone video editor in case you want to edit your video in a more sophisticated and find-grained way from time to time. The following WeVideo Video Editor alternative for Mac is the best choice for you.
Best Alternative to WeVideo Editor for Mac – Filmora Video Editor
Filmora Video Editor for Mac is one of the popular video editing tool for Mac platform. It could be the best WeVideo alternative in the market now. It provides a more advanced set of features including the capability of adding voiceover, subtitle, special effect to your video. In contrast to WeVideo, your video editing experience is more consistent and will not be affected by your internet connection speed. When it comes to ease of use, it is on par with WeVideo. Every options are self-explanatory and even the most inexperienced user can understand them.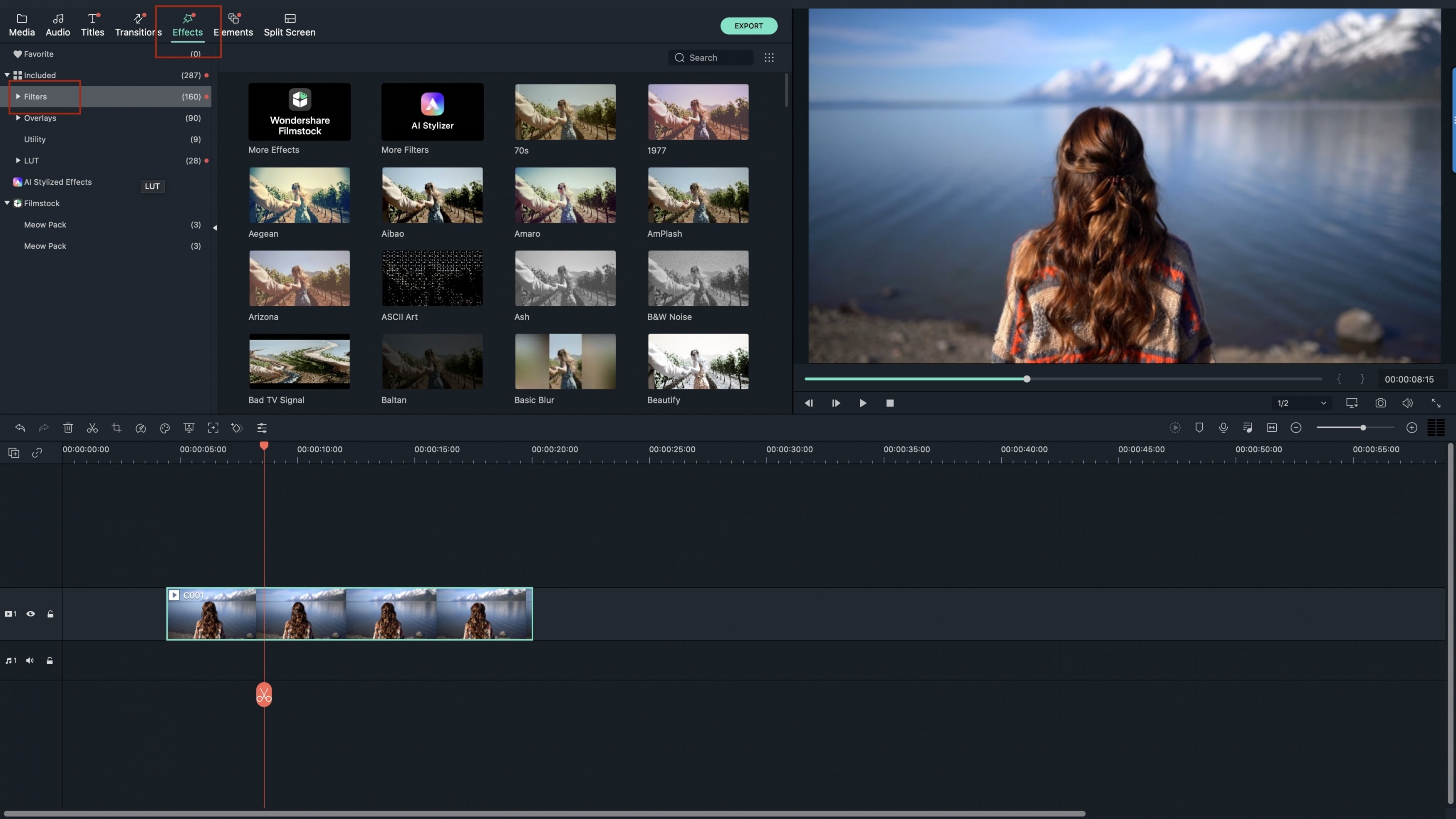 It supports tons of video and image formats so you can make a perfect video or a great slideshow of different images.
It also has the ability to record the videos using the built-in web cam.
Simple functionalities such as cut and join different videos and a distinguished feature includes improving the existing quality of the video.
Other features include adding text to your videos, plenty of filters and transitions to join different videos and nothing much.
You can save the videos in different fotmats, upload it to YouTube, Facenbook or burn them directly on the DVD using the software.
How to Use the Best WeVideo Editor Alternative for Mac - Filmora Video Editor for Mac
Step 1: Intuitive, Beautiful User Interface
Filmora Video Editor is free of abstruse options and settings, and that allows you focus on creating the most engrossing video work instead of fumbling around a myriad of esoteric options and settings. When you click the "MEDIA" button, you will be able to find all the multimedia files stored under your Mac's Movie folder. Along the "MEDIA" button, there is a row of shortcuts including Delete, Trim, Crop, etc. These shortcuts greatly facilitate your video editing and customizing. Also, the drag-and-drop features makes it extremely easy to add files.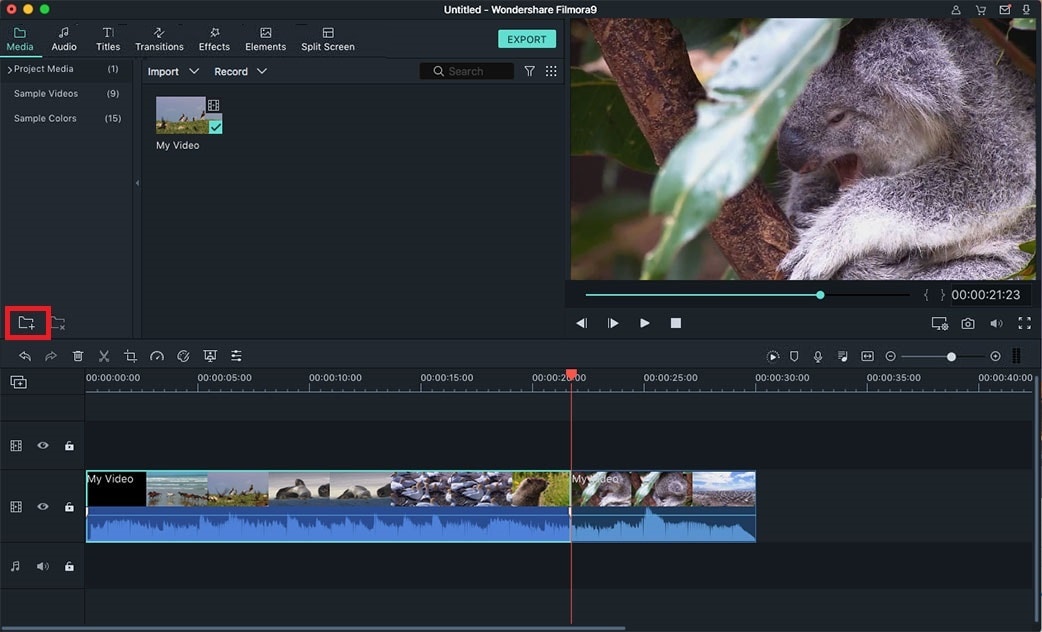 Step 2: Create Your Own Video with an Intro/Credits
This WeVideo alternative gives you full control over video editing and you can customize any aspect of your video you want. Want your video to start with an Intro/Credits so as to make it look like a real film? Filmora Video Editor makes a breeze to prefix an Intro/Credits. Whenever you make a change to the video, you can preview it to see the effect in real time.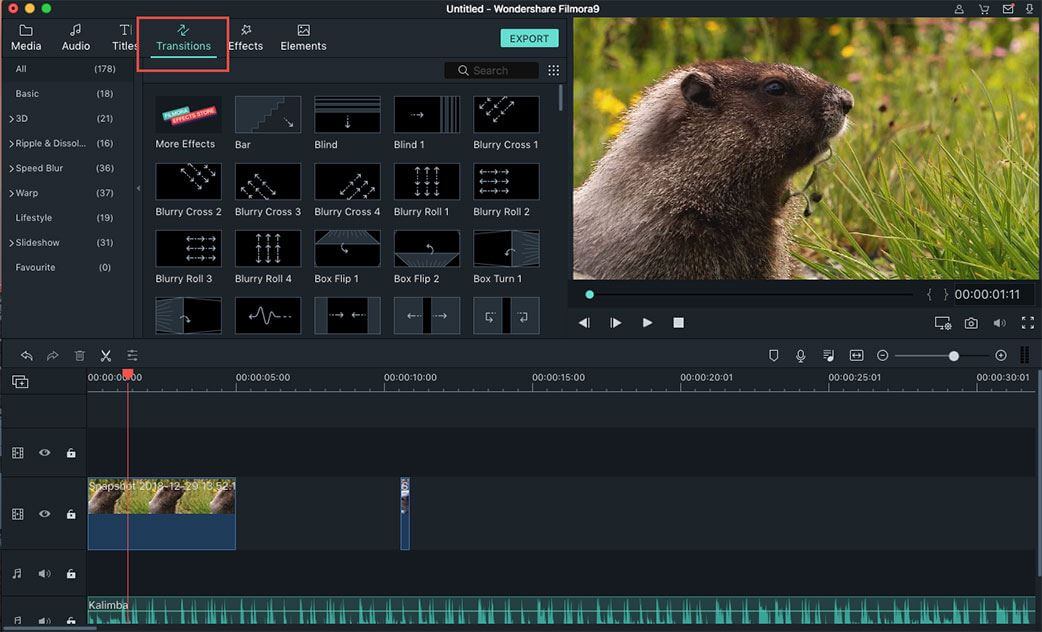 Step 3: Ouput to Different Formats
Like with WeVideo, Filmora Video Editor has a built-in YouTube uploader, through which you can log in to your YouTube account and upload the video from within the program.