This article includes four parts:
Part 1. What is torrent?
Part 2. How to download torrent video to computer?
Part 3. How to put the torrent videos to iPad, iPod, iPhone, PSP, etc.
Part 4. Top torrent sites and iPod torrent sites
Part 1. What is torrent?
Torrent, a small file with the suffix .torrent, contains all the needed information to download a file the torrent was made for. That's to say, it contains file names, their sizes, where to download from etc. You can get torrents for almost anything on lots of web sites and torrent search engines. It is a hot way to download large files on Torrent, including movies, even games (remember legality of downloading).
Part 2. How to download torrent files to computer?
Downloading with a torrent is actually very simple. You just need a torrent client rightly setted. Then you can open the torrent file inside your client, set a place where the desired files are in and then wait till the file's downloaded.
Here are some free torrent clients:
1. A BitTorrent client is a program that manages torrent downloads and uploads using the BitTorrent protocol. BitTorrent is the global standard for accessing rich media over the Internet. It supports Windows, Mac, and Linux.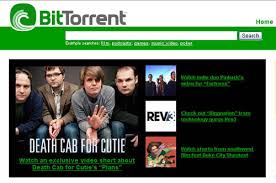 BitTorrent Ports Tip to Speed Up Clients
2. µTorrent (uTorrent) is a free BitTorrent client for Microsoft Windows written in C++ and localized for many different languages. It is designed to use minimal computer resources while offering functionality comparable to larger BitTorrent clients such as Azureus or BitComet. The program has received consistently good reviews for its feature set, performance, stability, and support for older hardware and versions of Windows (For Wine, Windows 95 (Winsock2), 98/ME, NT/2000, XP, 2003, and Vista).
3. BitLet: this is a web-based Torrent client that can download a Torrent file for you if you provide it with the Torrent URL. The obvious benefits of doing this are:
(1) If you are using a computer that doesn't have a Torrent client installed
(2) You can point Torrent-challenged friends who can never figure out how to download torrents to this web service and it just may be the solution to their rare Torrent-downloading needs
(3) You can use it to download torrents in places (work, school) where p2p and/or Torrent clients are blocked.
Bitlet requires that your browsers has the JAVA VM plugin installed.
Part 3. How to put the torrent videos to iPad, iPod, iPhone, PSP, etc.
After you finish downloading the torrent (Video, Song what ever it is) you might need to use winrar or winzip if it is compressed then put it on your iPod (new iPods included) . The torrent videos that you download from iPod torrent sites do not need to convert. You can transfer them to iPod using iTunes.
But if they are not in a format the iPad, iPod, iPhone, Zune and other players can play, you might have to convert them. You need to download this best video converter which works perfectly for almost all popular video players like new iPad, iPod, iPhone, Apple TV, PSP, PS3, YouTube (web), various video mobile phones and many other digital video and audio players. Install and use it to convert the torrent videos. After conversion, you can put the torrent videos to iPad, iPod, iPhone and more.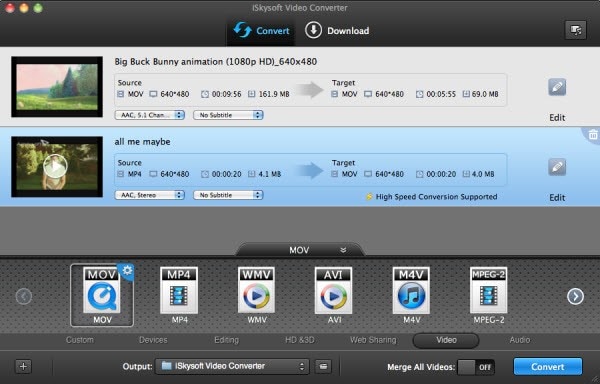 Part 4. Top torrent sites and iPod torrent sites
The Top Torrent Sites:
Torrentportal.com
Bitsoup
BiteNova
Torrentscan.com
LegalTorrents.com
Isohunt.com
Torrentspy.com
Torrents.to
Snarf It!
Torrentmatrix.com
Mininova.org
FileMP3.org
TorrentBytes.net
Torrentreactor.to
BTjunkie
TorrentTyphoon.com
Yotoshi.com
The Pirate Bay
TopTorrents
Scrapetorrent.com
Meganova.org
Torrent-damage.net
ByTorrents Meta Search
FullDLS.com
Thinktorrent.com
FileList.org
bittorrent.com
Fenopy (formerly Bitoogle.com)
BTbot.com
Special mention: Commonbits.com
iPod torrent sites:
http://www.iPodnova.com/
http://www.elroyonline.com/