Contents
11.Set iPad Home Sharing
Do you know there is no need for you to transfer all music to iPad especially when you want only some of songs on your huge iTunes library? Yeah, you may have known this: if your music collection has been added onto your iTunes library, then you can turn on the iPad home sharing as well as the iTunes home sharing, then you can easily enjoy your music collection without taking up the storage space on your new iPad.
Part 1: Share iTunes music on iPad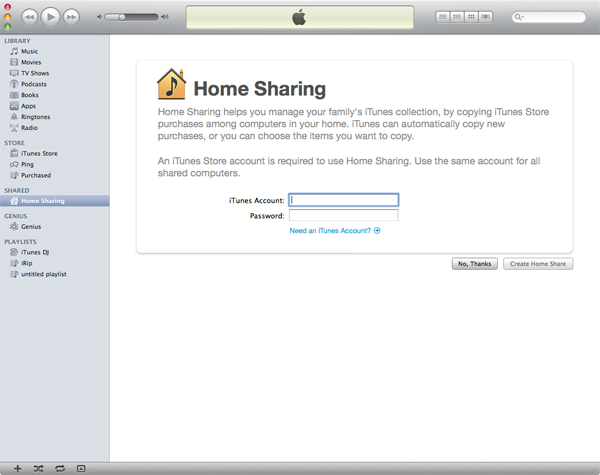 To enable the home sharing both on new iPad and iTunes (Mac iTunes for example), you can follow this:
Hook your iPad and iTunes into the same Wi-Fi network;
Enable iTunes home sharing: on the left column of your iTunes, go to Shared -> click Home Sharing -> enter your Apple ID -> Create Home Share;
Enable iPad home sharing: go to Setting -> tap on iPod icon on the left-hand column -> enter the same Apple ID just used for iTunes home sharing.
Now, you can access your iTunes music on iPad using the iPod app.
Note: The iTunes have to keep running on your Mac when you enjoy music on your iPad.
Part 2: Share other iPhone, iPod, iPad music on your own iPad
To enjoy music on other iOS devices like iPod, iPhone on your iPad, you can use iTransfer for Mac to directly copy music to iPad. This program runs on Mac OS (10.9 Mavericks and Mountain Lion included) and can transfer songs among multiple iOS devices and Mac for free (taking transfer iPod music to iPad for example, and note that only supports iPod touch):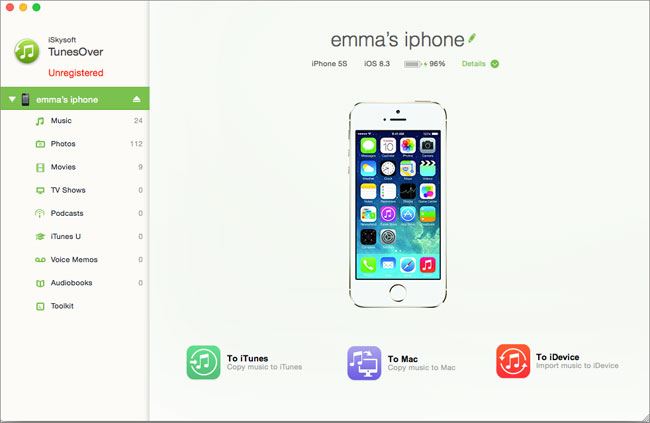 Step 1. Connect the iPad and iPod to your Mac; Launch iTransfer and open the iPod media library first. And iPod information will be shown on the main interface.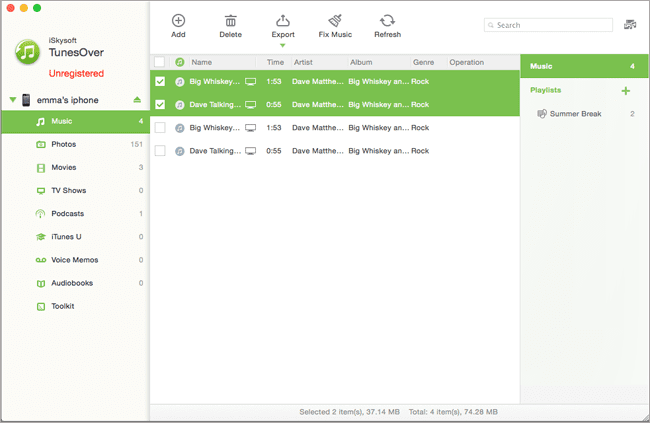 Step 2. Click the "To iTunes" or "To Mac" button at the bottom of the main interface, then all songs on iPod will be copied to your iTunes Library or Mac without duplicate. The program will automatically filter out the duplicate files.
Alternatively, you can click the "Music" menu and select the iPod songs you want, then click the "Export to Mac" or "Export to iTunes" button on top of the main interface to start transferring iPod music to iTunes/Mac.
This is to transfer iPod music to iTunes first. After that, you can transfer the iPod music from iTunes to iPad via iTunes or through iTransfer. You must be quite familiar with using iTunes to transfer music to iPad, and here just instruct you how to copy music to iPad via iTransfer.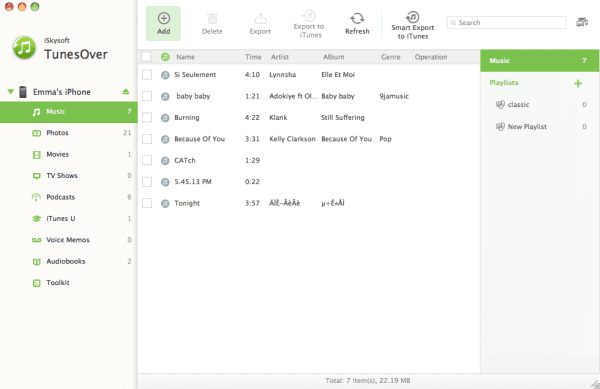 Step 3. Change the device to your iPad in the main interface of the iTransfer, and go to "Music" menu, and then click the "Add" button to select the iPod music to transfer to iPad.
That's all. To know more details about how to transfer music, movies, playlists, TV shows etc. from iPod, iPhone to iPad on Mac, you can click: iPod to iPad.