"How can I do when my iPad screen wont rotate?"
One of the neat features of Apple iPad is screen rotation. You can hold iPad in whatever direction, horizontal or vertical, the screen of iPad will automatically rotate due to gravity sensor equipped. But sometimes your iPad won't rotate, for example: Some iPad applications don't support to rotate the iPad screen. In this case, it's not available to rotate iPad. To make sure whether the failure of iPad screen rotation is caused by your apps or not, you can press the home button of your new iPad to reach the main screen if you are running the app, then hold the device in the other direction. If your iPad screen rotates, then you know the feature of iPad screen rotation works well.
2 Ways to Control Screen Rotation on Your iPad
Methords #1
On the side of Apple iPad, you can get a switch beside the volume button, which you can set to enable or disable the iPad screen rotation: go to Setting -> General -> Use Side Switch to -> Lock rotation, then you can flip the switch button to rotate your the iPad. Actually, if you don't need to frequently rotate the iPad screen, it's no need to set the switch to lock the new iPad screen rotation.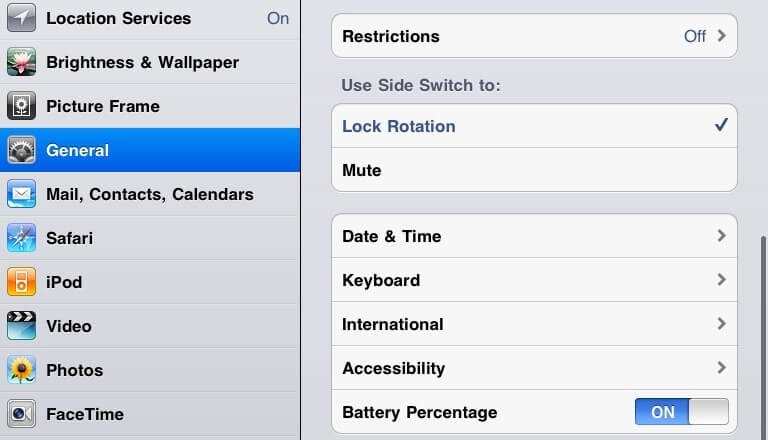 Methords #2
If you need manually set your iPad not to rotate, you can:
· Double click the iPad's home button, then the task bar would appear down the bottom of the screen.
· Swipe from left to right across the task bar, then you will see a control panel for setting volume, brightness and a iPod shortcut.
· Check the left side of the control panel to an arrow button going in a circle, if you see a little lock symbol in the middle of the circle, it means the iPad won't rotate, so you can tap on the button to enable the iPad screen rotation.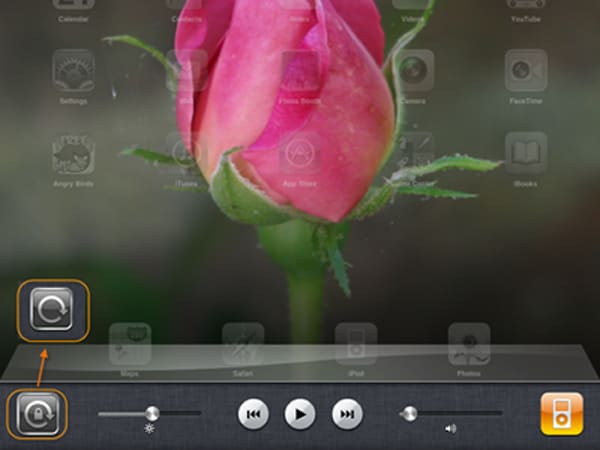 ---
See the detailed solution for "iPad/iPhone/iPod Touch Screen Won't Rotate" from Apple official site>>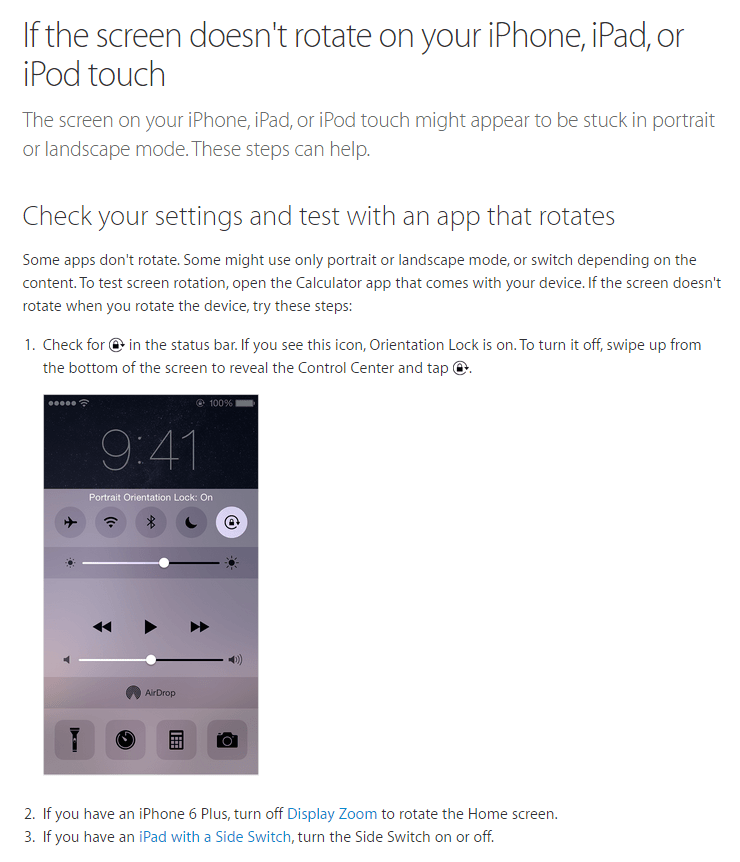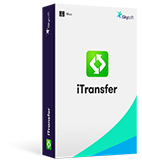 iSkysoft dr.fone - all-in-one tool to transfer data between phones and computer (iPhone X & iPhone 8 Supported)
It integrates all the features you need for managing music, video, photos, contacts and even text messages among iPhone, iPad, iPod, iTunes, Android devives and computer.
Transfer music, videos, playlist and more from iPhone to iTunes Library/PC/Mac/Android devices.
Fix "iPhone, iPad, iPod won't connect to computer" issues.