I must say that's much easier for iOS users to type on the on-screen keyboard on iPad than on iPhone. More and more people get the most out of the new iPad, browse the internet, check emails, send emails, take notes and so on. For those who need to type up a rather lengthy paragraph, to know some keyboard shortcuts for iPad then becomes essential. Here you can get some helpful iPad Keyboard Shortcuts to type faster:
1. Get a period: tap the space bar twice in a row at the end of a sentence;
2. Need an apostrophe? iPad can check some common express like "I'm" and "can't" with its automatic spelling corrector, which will replace your "Im" "im" and "cant" with the correct expression.
3. Want to put your sentence in quotation marks? For double quotes, you can tap and hold the question mark/period key on the keyboard for a while, and for single quotes, just tap and hold the exclamation/comma key.

4. Wanna get begin quotes and end quotes? Go to the iPad's number layout, tab and hold the quote or single quote key for a second, then you can get a box where you can get the beginning and ending single or double quotes.
5. Prefer a special symbol? If you'd like an upside down exclamation or question mark, on the number layout, tap and hold the exclamation or question mark; tap and hold period key for an ellipsis.

6. Need some special characters with accent marks such as à and è? You can tap and hold the corresponding alphabet key for a few seconds and you will see a pop up box like this: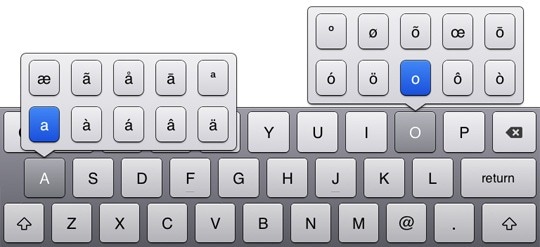 7. The website URL you need type is end with ".org" rather than ".com"? Tap and hold the".com" key for a while then you will see a box like this where you are provided some other popular TLDs like .edu, .net and .org.

10. If you use Apple iPad keyboard, you can use these iPad keyboard shortcuts: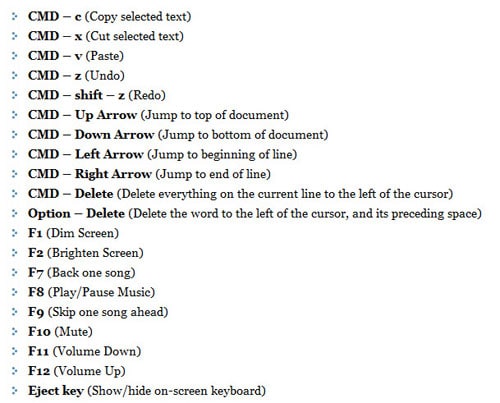 To know more iPad keyboard shortcut, you can go to: http://www.apple.com/support/pages/shortcuts/.
---
Best iPad Music/Videos/Photos Manager You Must Know
dr.fone - all-in-one tool to transfer data between phones and computer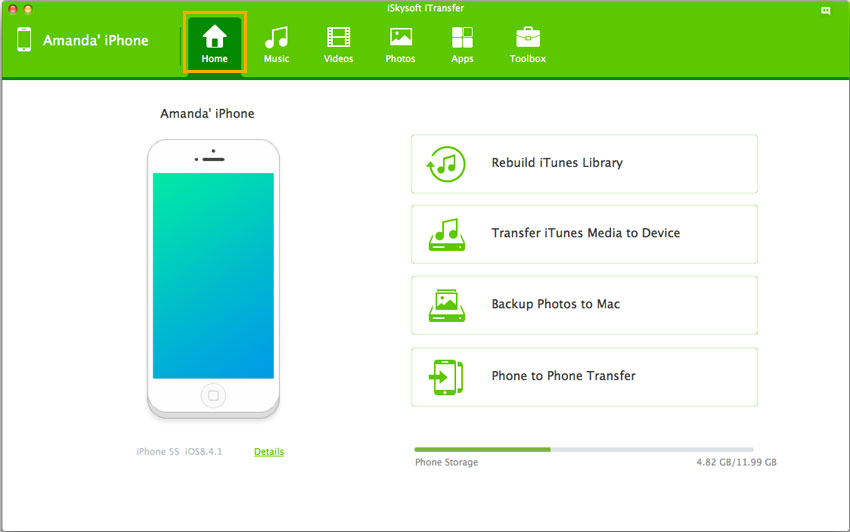 Why Choose dr.fone:
dr.fone integrates all the features you need for managing music, video, photos, contacts and even text messages among iPhone, iPad, iPod, iTunes, Android devives and computer.
Transfer music, videos, playlist and more from iPhone to iTunes Library/PC/Mac/Android devices.
Fix "iPhone, iPad, iPod won't connect to computer" issues.