If you own multiple tablet computing devices, smartphones, or computers, that you want to sync with the same content, then Verizon Backup Assistant Plus is an app made with your preferences in mind.
Unlike the Apple iCloud, Verizon Backup Assistant Plus is compatible for Windows and PC, but allows users to trade data from iPhones and Android smartphones.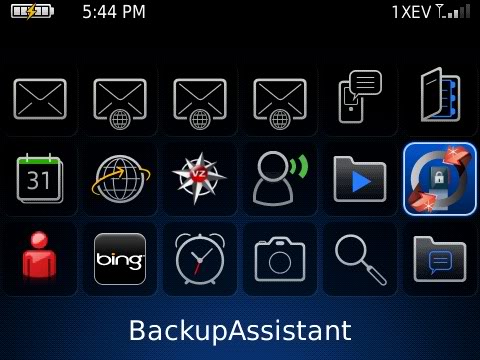 In 2013 Verizon released a free upgrade for Backup Assistant Plus, called Verizon Cloud. Check out these 10 tips for using Verizon Backup Assistant Plus and Verizon Cloud.
We'll cover the compatible devices, pros and cons, new features, and what types of files are supported or not.
Is your current device eligible for a free upgrade?
If your phone is eligible for the free Verizon Cloud upgrade, you'll be able to back up text messages, media messages, and call logs too. Check by searching in your App market.
How much can you store on Backup Assistant Plus?
Access your contacts, videos, and songs on the go with Backup Assistant Plus. It is feasible to store up to 125GB – representing 24,000 photos, 375 videos, or 5000 songs – for only $9.99 a month.
Can you get free storage with Backup Assistant?
For a limited time, 25GB storage is included with your More Everything Plan on Verizon Cloud. That's a value of $36 year saved.
Can you back up the files on your PC or MAC?
Just like iTunes can back up your iPhone, you can download a desktop client for Verizon Cloud to back up the hard drive for your PC and MAC. You can access that content on your mobile device.
Which smartphones are compatible for the new Verizon Cloud?
Verizon Cloud is available for 58 smartphones.
How will your content be organized on Backup Assistant?
All your data on Verizon Cloud will be arranged in a clean user-interface with previews so you can easily find what you're looking for and share it with them on social networks.
Will I need to download or copy the files from my smartphone to another device?
Never download the same song twice – all your songs and videos will be streaming on Verizon Cloud on all devices that have the app installed.
Do I need to manually sync all my files?
Set Verizon Cloud on autopilot, and watch in amazement as all your photos automatically sync across all devices, just like Apple's Photo Stream.
Can it help me transfer files on older phones without iCloud?
Verizon Backup Assistant is compatible with iPhone4, iPhone 4S, and iPhone 5. That means you can back up your phone with a few clicks before upgrading to a new device.
What are the limitations?
Copyrighted movies, music and videos cannot be shared on Backup Assistant Plus