Are you a Mac user, looking for some best Mac games to have fun with? In the last years, Mac became a great gaming platform, and even if many games still avoid the Mac, things since to change lately. It is true that games for Mac do arrive later than on other platforms, but at least we can see an improvement. Even if you didn't play games on Mac before, the time is not lost. Here are the best 10 games, and we hope you will discover and enjoy them soon.
Part 1. List of Good Games for Mac
#1. BioShock Infinite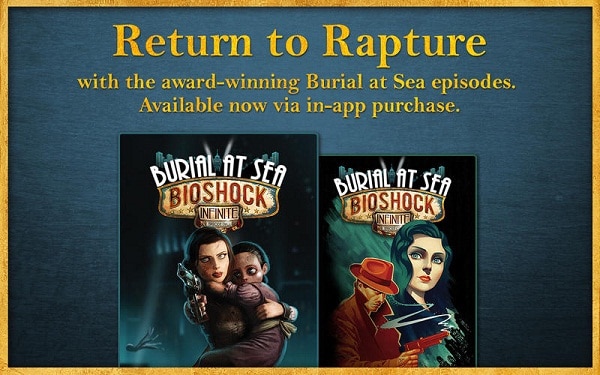 You are playing in Columbia, where a floating city is filled with warning factors. As a private detective, it is your role to rescue a woman who has a supernatural secret. Just like the original game, BioShock, the game has a complicated story, but a great design of the world.
#2. Tomb Raider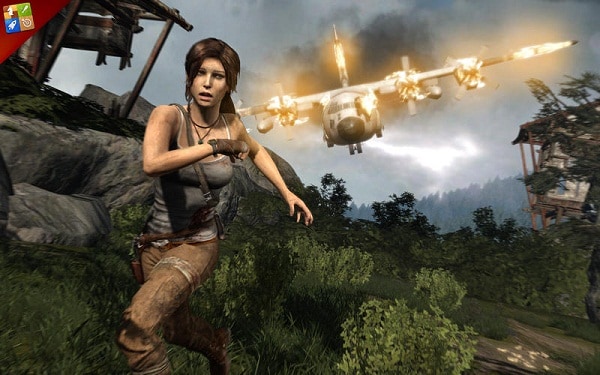 Is there still anybody who doesn't know Lara Croft? We cannot imagine it, but if the answer is yes, that person should play Tomb Raider right now! The new game is fresh, incredibly intense, and the story will definitely convince you. Lara is more than a young explorer now, but a confident killer who has a lot to fight for.
#3. Batman Arkham City GOTY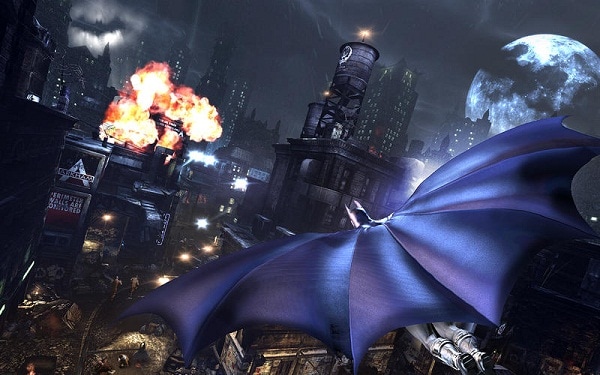 Are you a fan of Batman? No matter your answer, this is a cool game, the best superhero simulator, which will allow you to explore the Arkham City. Take the justice in your hands and find out who is the iconic villain.
#4. Castle Crashers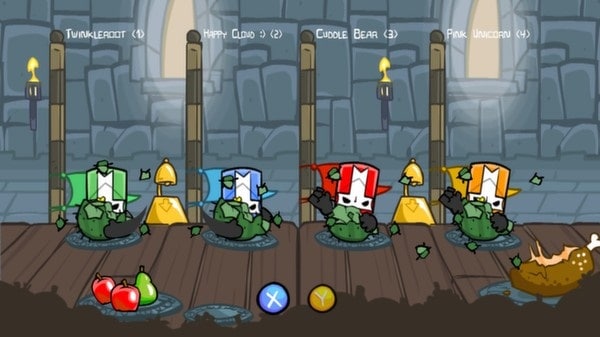 This game can be considered a cartoonish wonder, and you can play it in up to four players. The knights are funny and cool, while the battles are simply crazy. Even if the game is not complex, you will experience hilarious fun.
#5. Portal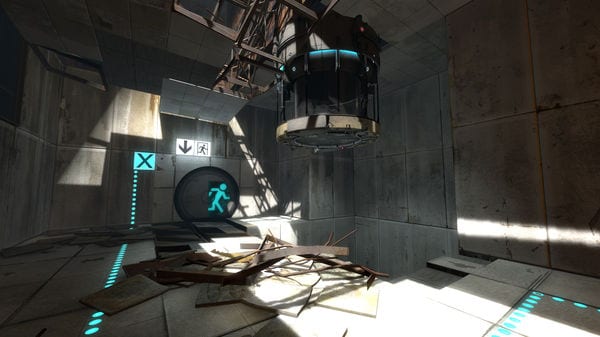 Portal is a brilliant puzzle game, in the first-person lens. You will be trapped and you need to solve puzzles and tests to break free. It is a short game, but quite enjoyable.
#6. XCOM: Enemy Unknown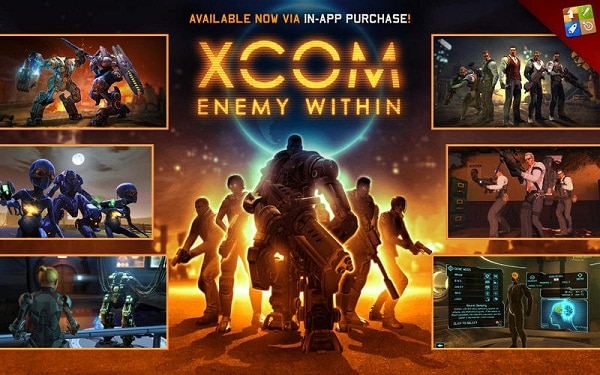 The XCOM franchise is simply, and you will love the tactical challenging campaigns, the battles, and everything else about this game. You have to lay Enemy Unknown and fight with the aliens to understand what we are talking about.
#7. LIMBO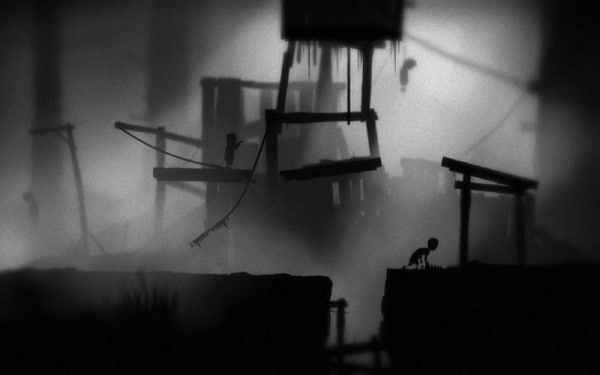 This is another puzzle game that will help you get rid of tension and have fun. You need to be clever to escape from the traps and puzzles, but the adventure touch makes everything better.
#8. Gone Home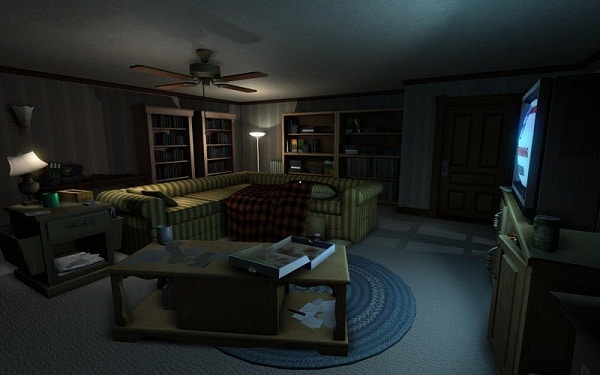 Gone Home is a first person experience game, but without any combat or guns. So we consider it better. You are a young girl who is visiting her parents, and you will find interesting things in the mansion. Put the pieces together, and you will be fascinated.
#9. Walking Dead: The Game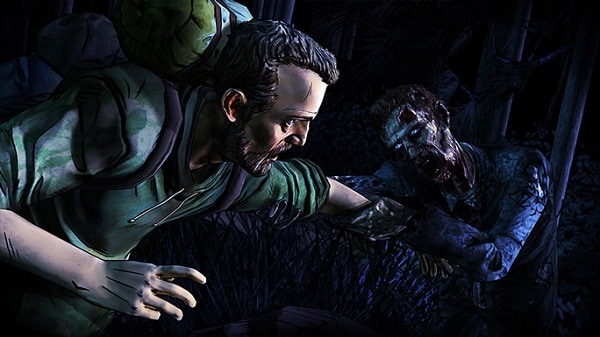 Are you looking for a comic series? The Walking Dead is fun, tells you a story, and will convince you to play it for hours.
#10. Civilization V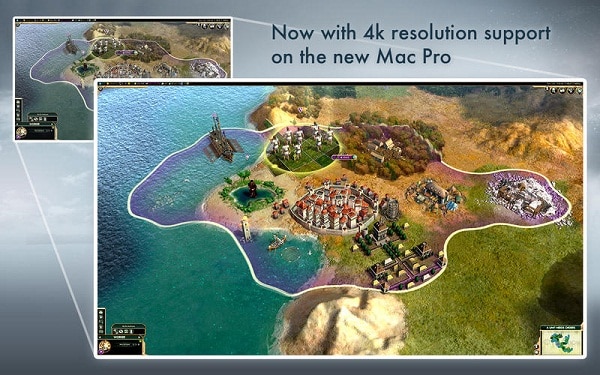 The game series is already famous, but Civilization V is the top of the iceberg: with new strategies, complex but still accessible, rich but fun, Civilization V is a satisfying game.
Part 2. Comparison of the above Video Games for Mac
| | Type | Compatibility | Size | Features | Producer | Price |
| --- | --- | --- | --- | --- | --- | --- |
| Bioshock Infinite | First Person Shooter | Mac, PC, Play Station, Xbox | 20 GB | Great design, Easy to play | Irrational Games | $45.00 |
| Tomb Raider | Action Adventure | Mac, PC, Play Station, Xbox | 6.5 GB | Single and multiplayer, Full controller support, Multiple languages | Crystal Dynamics | $40.00 |
| Batman Arkham City | Action Adventure | Mac, PC, Play Station, Xbox, Wii | 15 GB | Single player, Catwoman mode, Easy moves | Rocksteady Studios | $50.00 |
| Castle Crashers | RPG Action | Mac, PC, Play Station, Xbox | 120 MB | Single and multiplayer | The Beheoth | $15.00 |
| Portal | Puzzle | Mac, PC, Play Station, Xbox, Linux, Shield Portable | 4.64 GB | Single player, Original music, Dedicated story | Valve Corporation | $10.00 |
| XCOM: Enemy Unknown | Tactics Role Playing | Mac, PC, Play Station, Xbox, Linux, Android | 3.2 GB | Single and multiplayer, 3D perspective | Firaxis Games | $35.00 |
| LIMBO | Puzzle Platformer | Mac, PC, Play Station, Xbox, Linux, iOS, OnLive, SteamOS | 100 MB | Single-player, Mechanical puzzles and traps | Playdead Double Eleven | $10.00 |
| Gone Home | Adventure | PC, Mac, Linux, Wii | 650 MB | Single player | The Fullbright Company | $19.99 |
| The Walking Dead | Graphic Adventure | Mac, PC, Play Station, Xbox, Linux, Ouya, Kindle, Android, iOS | 430 MB | Single player, A tailored experience, Inspired by comic books | Telltale Games | $24.99 |
| Civilization V | Turn-Based Strategy | Mac, PC, Linux, OnLive, OS X | 8 GB | Single and multiplayer, Community, Modding | Firaxis Games | $14.99 |