The popularity of gaming has continued to soar, with more people earning a living by becoming full-time online gamers. Gaming has many advantages, and you don't have to be a career gamer to enjoy these numerous benefits as it enhances your mental and physical capabilities. Apart from physical games like PlayStation, Nintendo, and Wii, you can also visit download sites to download games for your PC.
This article will discuss the top game download sites you can visit if you want to add to your collection or test out a new game. We will discuss their varying features, pros, and cons. So, let's get to it.
GOG.com is the best download site if you want classic computer games, like Baldur's Gate and Alone in the Dark, that run on modern laptops and desktops.
Website Link – https://www.gog.com/
GOG, formerly known as Good Old Games, is a digital download site where users can download and purchase movies and video games. Classic games like Carrion, Destroy all Humans, and Baldur's Gate represent most of the games selection on the website, and it supports Windows, Mac, and Linux PCs. Users can choose to directly download games from the website or use the GOG Galaxy desktop app. So many of the games on this site cost $9.99 or less, which is a significant selling point, and all you have to do is install the game in one click without needing to install any particular game app.
The cloud saving feature of this site ensures that you do not lose any of your game's progress, and you can also play your games offline. Besides, if you do not like the new game update, you can restore it to the prior one.

Pros
Easy to download and use
Numerous classic computer games
No restrictive digital rights management
It is compatible with Windows, Mac, and Linux devices
Cons
New games are limited
Limited online multiplayer games
---
If you are looking for a game download site that operates in different languages and allows you to play different multiplayer games with your friends, Steam is the top choice.
Website Link – https://store.steampowered.com/
Steam is one of the biggest game download sites globally as it offers a wide range of game titles and categories, including anime, horror, sci-fi, action, drama, and indie games. This website provides different games in multiple languages, and gamers can seamlessly play single-player or multiplayer games. There are free games you can play on Steam like adventure games, puzzle games, casual games, early access titles, and RPGs. The selling point of this site is that players can stream videos of their games in the form of tutorials or demos, and they can connect socially with other gaming enthusiasts through the community.
Linux, Mac, and Windows users can use this gaming site seamlessly. Once you buy a game, you can play it on multiple devices. Additionally, Steam allows users to use the Steam Workshop to create new games, and they can trade items with friends easily.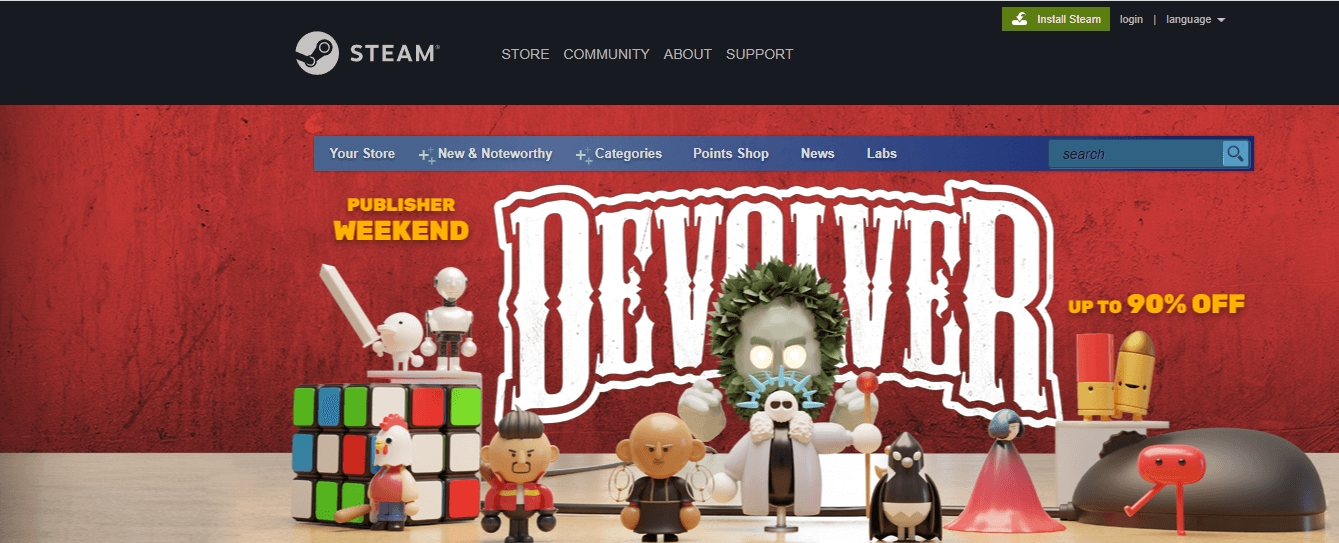 Pros
It offers a wide range of games
It supports multiplayer mode games
Games are available in multiple languages
The games are easy to download and access
Video streaming
Remote play
Cons
Some of the games are costly
The interface is not intuitive
It lacks advanced video recording functionalities
---
Humble is the best download site for you if you are looking for one that offers frequent deals on different games.
Website Link – https://www.humblebundle.com/store
Computer games make up the bulk of the Humble library, and they partner with different game stores to offer multiple gaming categories like indie games and critically acclaimed titles. They recently added Nintendo Switch games, enabling players to buy digital codes for Super Smash Bros Ultimate, The Legend of Zelda, and other games. A big selling point of this website is its non-gaming content library that consists of comic books and RPG guides you can buy.
Unlike other gaming platforms, Humble is just a website, so you will not find live streaming options, user reviews, or community boards. With just $4.99 per month for the Humble subscription service, you can access over 200 DRM-free games. Plus, you can use your Humble account to manage your game keys or transfer them to a friend.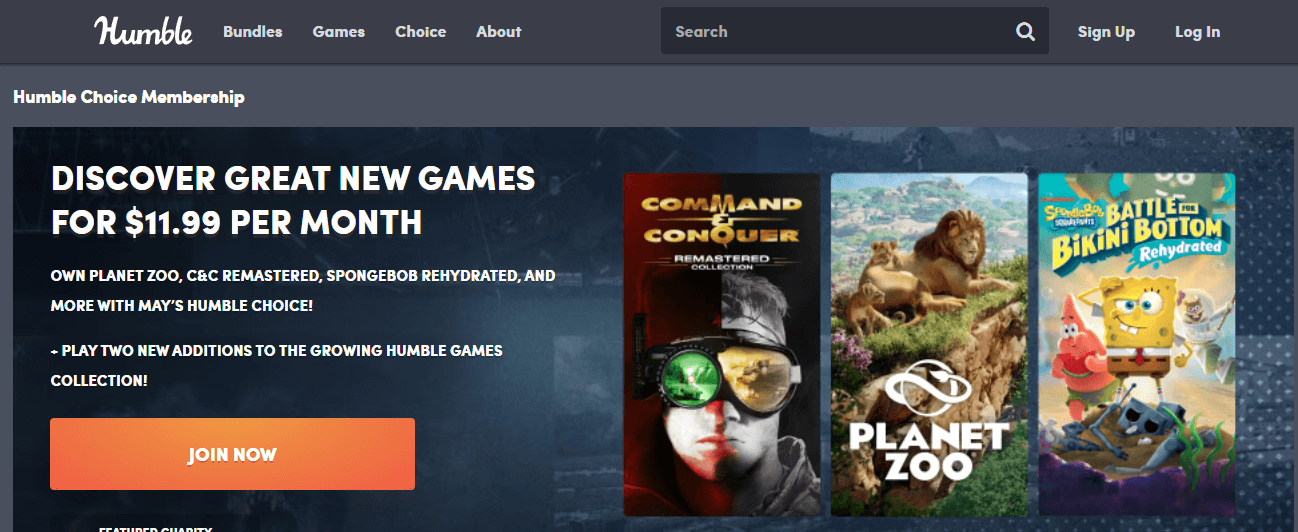 Pros
Gaming subscription service
It offers multiple gaming genres like puzzle, action, VR, and racing
One purchase syncs with various platforms
Compatible with Mac, Linux, Windows, and Nintendo Switch
No restrictive digital rights management on some gaming options
Cons
You need a separate launcher for most purchases
No community functionalities
No user reviews
No live streaming options
---
Origin is the top choice if you are looking for a game download site that allows you to stream your game live and integrate your social media into your gaming profile.
Website Link – https://www.origin.com/hkg/en-us/store
Origin, owned and operated by Electronic Arts, is one of the most popular platforms in the world for downloading games. You can find a wide range of games like Plants vs Zombies, Sims, shooters and Fifa. This site allows you to purchase games on your mobile and PC, and it offers users social features like chatting, profile management, and Twitch TV video streaming. This download site acts as a middleware more than anything, and it is an excellent place to find and play games. Additionally, it offers integration to sites like PlayStation Network, Xbox, and Facebook.

Pros
Social media integration
In-built Twitch streaming
Community features
Cons
Limited free-to-play games
Downloads can be slow
---
Epic Games Store is the best choice if you are looking for a games marketplace to find and play popular games like Fortnite, Horizon Zero Dawn, and Death Stranding.
Website Link – https://www.epicgames.com/store/en-US/
Epic is a games marketplace that offers DRM-free gaming options. This platform sells titles by other companies and develops its own game. You can find popular games like Fortnite, Shadow Complex, and RPG Battle Breakers, and players can play multiplayer games with their friends seamlessly. A major selling point of this website is that it does not apply any digital rights management to the games.

Pros
It offers exclusive games
No DRM
Free-to-play game titles
Multiplayer games available
It supports Windows and Mac
Cons
Limited features and games
Linux support only available through unofficial mods
---
Conclusion
Choose your favorite game download site and get the games you like now. If you want to make creative gaming/live-streaming videos, Filmora can be the best choice for you. You can record game, edit video, upload to social platform with one software easily. Don't forget to learn the must-know tips for making an amazing gaming video in advance!