Christmas cocktails definitely get you into the festive spirit. Several concoctions are presented at bars during Christmas, which are now easy to make at home. It's time to try out some time-tested recipes offered by professionals to bring added cheer to Christmas. Cocktail ideas are presented teach you how to use ingredients, cook, and impress your guests.
Top 10 Ideas for Christmas Drink
1. Chambord Kir Royale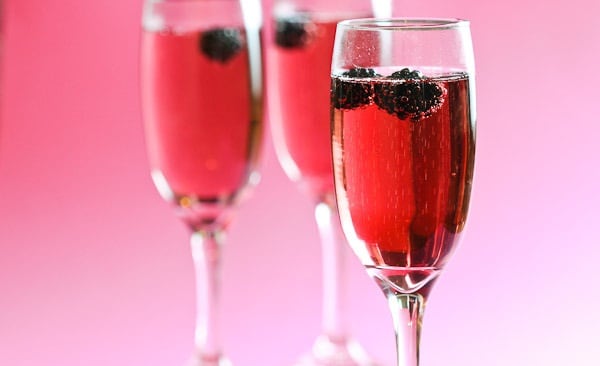 The ideal cocktail for a big family party is not just a celebration drink. The elegant drink combines two main ingredients presenting a simple recipe.
Recipe:
All you have to do is add a bit of sweet Chambord to Champagne. The sparkling drink is a great favorite among guests.
You can fancy it up with a lemon twist and black raspberry.
Use tall champagne glasses to offer a much favored drink.
2. Classic Rum-Brandy Punch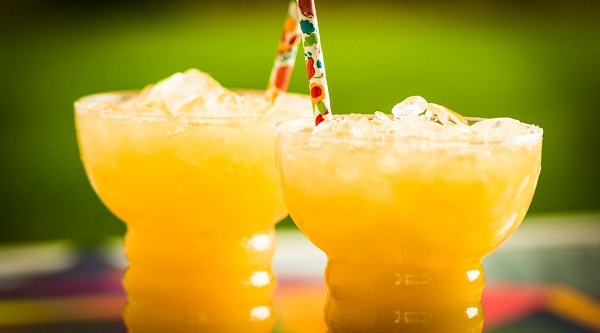 A hot favorite with families, the Classic Rum-Brandy Punch was first introduced by David Wondrich, part of Liquor.com advisory board. You can combine the drink with cookies and other Christmas fare with great ease.
Recipe:
Dip around four lemon peels into a cup of fine-grained raw sugar and leave it in a 1-gallon punchbowl for around 3 to 4 hours.
Add around 8 ounces of lemon juice to the mixture and stir until the sugar dissolves completely.
Add around 8 ounces of dark and strong Jamaican rum, 24 ounces of Armagnac or VSOP cognac, and 40 ounces of cold water.
Continue stirring the mixture.
Add a 1-quart ice block and freshly-grated nutmeg to garnish the cocktail.
3. Eggnog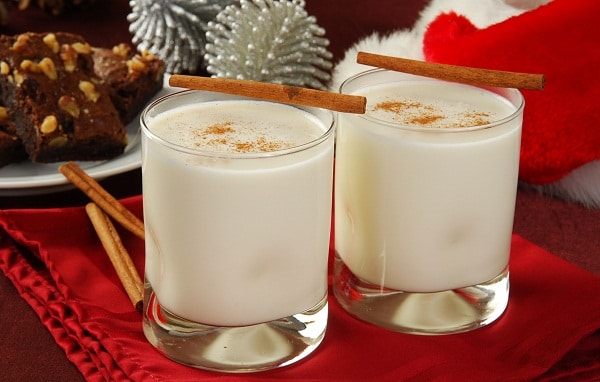 The ever popular drink inevitably finds its way into traditional homes during Christmas. Slight changes are adopted in the way the final drink is ready with many useful tricks combining to fascinate both traditionalists as well as those looking to add a personal touch. Your home-made eggnog recipe is guaranteed to be a big hit with the crowd though it does take some time to combine ingredients in the right proportion.
Recipe:
Separate six eggs, beat the egg yolk, and add nutmeg, a quarter cup of sugar, vanilla and salt to create a light yellow thick brew.
Add around 2 cups of brandy, rum, or whiskey slowly stirring vigorously and then add a cup of milk.
Keep the mixture covered and refrigerate it overnight.
Beat the egg white until it speaks softly.
Add in the remaining ¼ cup of sugar into the egg white and beat the mixture until it forms a cream.
Slowly spread the cream over the chilled brandy mixture.
Serve eggnog in a punch cup garnished with nutmeg.
4. Cranberry & Peanut Buttered Hot Rum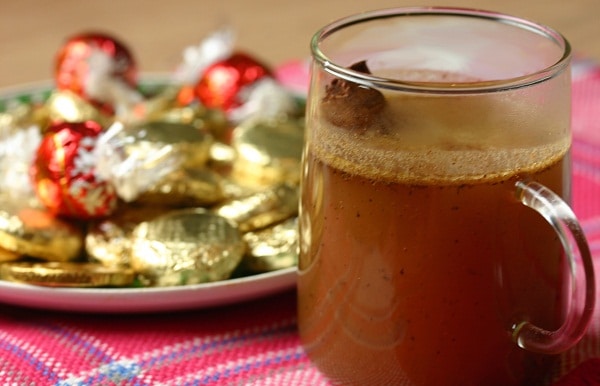 When Humberto Marques perfected the Cranberry and Peanut Buttered Hot Rum, the initial few steps made all the difference in creating the fantastic warm drink and wintertime favorite.
Recipe:
First make the peanut butter syrup by heating and stirring a cup of sugar mixed with a cup of water. Ensure sugar dissolves completely.
Add around 1/2 to 3/4 cup of creamy peanut butter to the mixture and continue boiling and stirring.
Pour it into a tightly-sealed container and allow it to chill.
Now blend around 14 fresh cranberries with the peanut butter syrup until an even mixture is formed.
Add 1 ¾ ounces of Diplomatico Reserva Exclusiva Rum into a cocktail shaker along with the blended mixture. Add ice and agitate the mixture by shaking well.
Add hot water to the strained mixture.
Pour it into a mug and garnish with nutmeg.
5. Tom & Jerry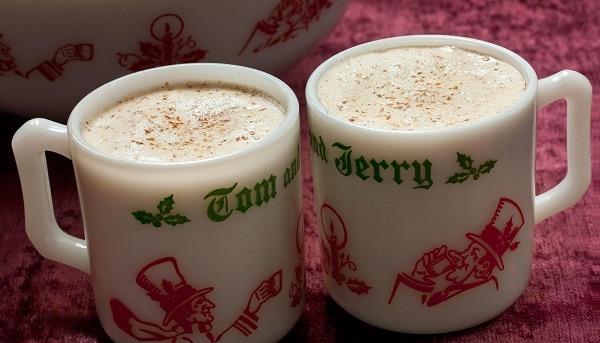 The ideal cocktail for a big family party is not just a celebration drink. The elegant drink combines two main ingredients presenting a simple recipe.
Recipe:
First prepare the batter by whipping around 12 egg whites in a non-reactive bowl along with 1 tsp cream of tartar until stiff peaks are observed.
Egg yolks are added to around 2 lb of sugar, 1 teaspoon vanilla extract, and 2 oz dark Jamaican-style rum. Beat the mixture until liquid is formed.
Add mixture to the whites.
Now take a coffee mug made warm with boiling water.
Add 1 oz Rum and 1 oz Cognac along with the batter into the mug and add hot milk.
Garnish it with freshly grated nutmeg with around half quantity of ground allspice and ground clove.
6. Cranberry, Orange, and Prosecco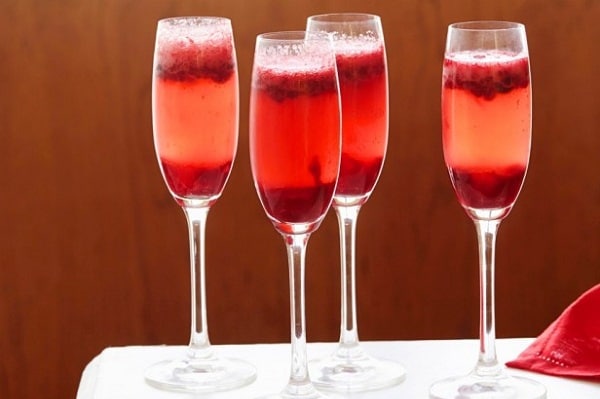 Chuck Hughes has come up with a jazzy yet simple cocktail using Cranberry, Orange, and Prosecco. The only laborious process is to heat cranberries in sugar. The recipe is simple yet highly rewarding.
Recipe:
Cook around 2 cups of cranberries with 1 cup of sugar in a saucepan until you see some juice. It should happen in around 5 minutes.
Cut orange peels through the different membranes to form supremes.
Serve the Cranberry miniature in a glass mixed with a few supremes.
Top the glass up with prosecco.
7. Grand Coffee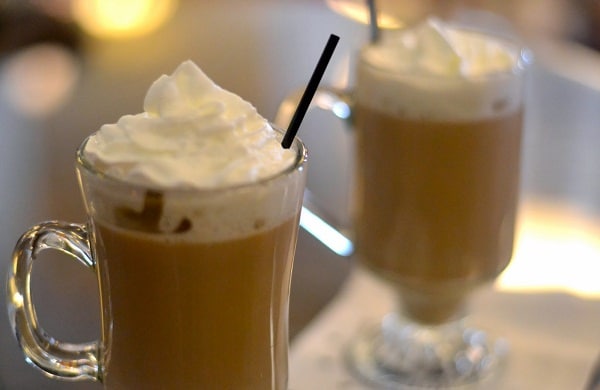 Coffee is a regular morning drink, but the Christmas cocktail made of coffee, Grand Marnier, and other ingredients will actually help you go through the festive season without worry. The recipe is so simple; you may actually try it out today.
Recipe:
Pour 3 oz, 0.75 oz brown sugar syrup, and 1 oz warmed Grand Marnier into a mug and stir until the mixture is complete.
Top it up with around 2 tbsp of whipped cream.
8. Candy Cane Cocktail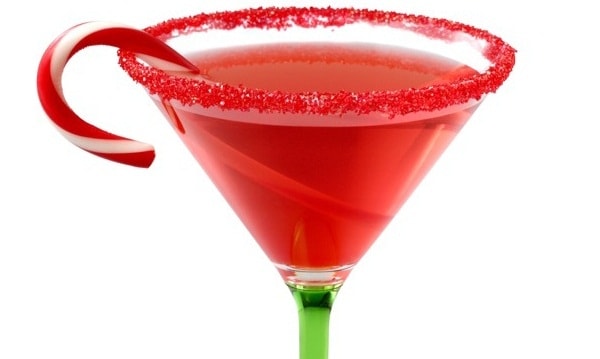 Shake a Candy Cane Cocktail at Christmas. A fresh drink is made in minutes using just a few ingredients and a good cocktail shaker. The recipe doesn't need heating, and you'll find most ingredients at your local store. Here's how you combine to create the concoction.
Recipe:
Take 2 1/2 ounces of cranberry juice, around four dashes of white creme de menthe, 2 oz of strawberry vodka, and ice and pour everything into a cocktail shaker. That's it.
Just strain while pouring into glasses.
Garnish the drink with crushed candy canes along the glass rim.
9. Berry Little Cocktail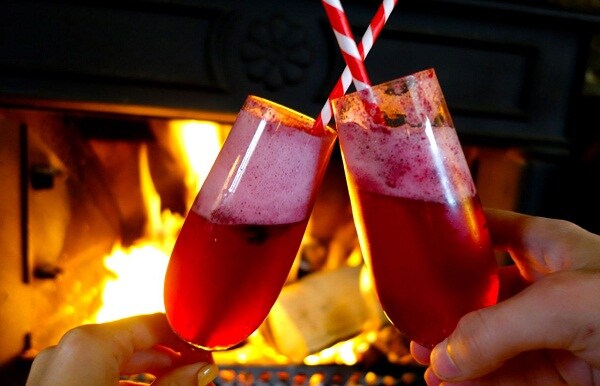 The bright drink usually comes alive during Christmas and is actually quite simple to make.
Recipe:
Grab a medium-sized saucepan heated on medium-high to dissolve half cup of sugar with 1 ½ cups of water.
Add one cup of fresh cranberries and simmer until they soften.
Strain and remove berries and cold freeze them for around two hours.
Around 2 oz of chilled champagne, 1 oz black current juice, 1 oz ruby red grapefruit vodka, and 1 oz Cranberry juice are added to a fresh drink.
Serve the cocktail in a champagne glass.
Garnish with around 4 to 5 frozen candied skewered cranberries.
10. Gin Fizz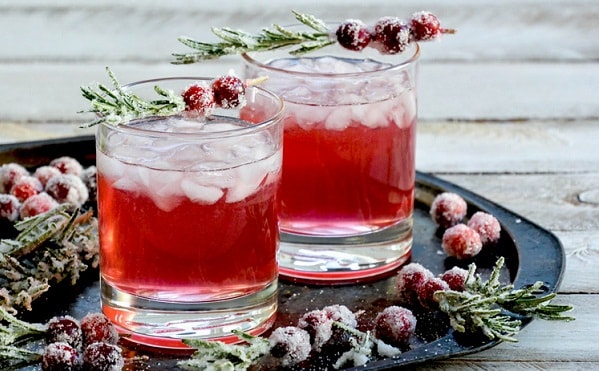 First introduced in 1888, the cocktail has a frothy look to it and hence the name. Pour the different ingredients into a cocktail shaker, add topping and garnish, and your cocktail is ready.
Recipe:
Take 1 oz gin, 2 teaspoons of powdered sugar, 3 dashes of lemon juice, 3 dashes of orangeflower water, ¼ cup light cream, a large white egg, and three dashes of fresh lime juice and makes the ingredients thoroughly in a cocktail shaker.
Use cocktail glasses to serve the drink topped with ¼ cup seltzer.
Garnish the drink with ground cinnamon.