Ho! Ho! Ho! We all know which season is here! It won't be long till Santa will come knocking on our doors and we'll be acting like we're all asleep! Have you thought about what kind of cookies you choose to decorate your plates this year? Don't worry if you haven't, because we have a whole list of Christmassy goodies for you to try! Here are the top ten cookie recipes that will have Santa coming back for more this Christmas season.
Top 10 Recipes for Christmas Cookies
1. Baked Freezer Cookies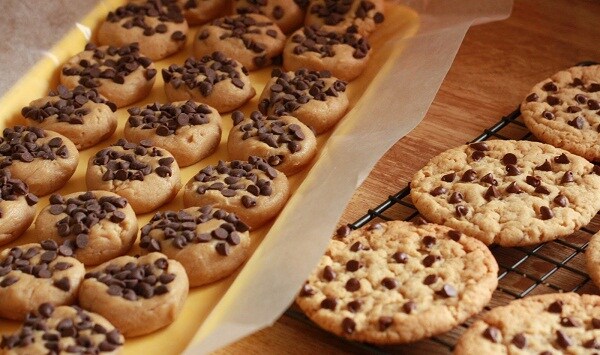 This is one of the quickest and easiest cookie recipes you'll ever see. It's simple and made with only two kinds of batter that freeze perfectly to give your sweet tooth the satisfaction it needs. Just mix heavy cream, sweetened condensed milk and your choice of flavor, and you're good to go!
2. S'mores Cookies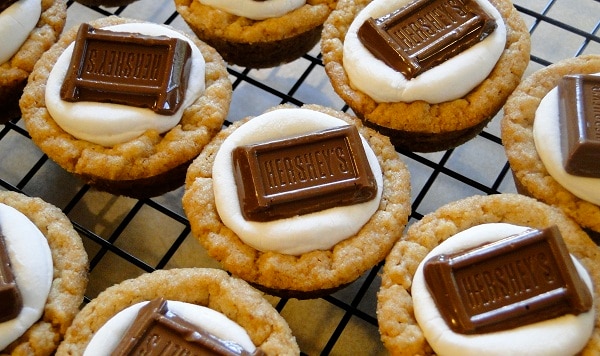 If you're in for these, Santa's in for a bit of a surprise this season. This is an exclusively winterty, one-bit s'mores technique that everyone will love. Top the graham crackers with rounds of chocolate ganache and a soft pillow of wholesome, marsh-mallow-y, goodness.
3. Sugar Cookies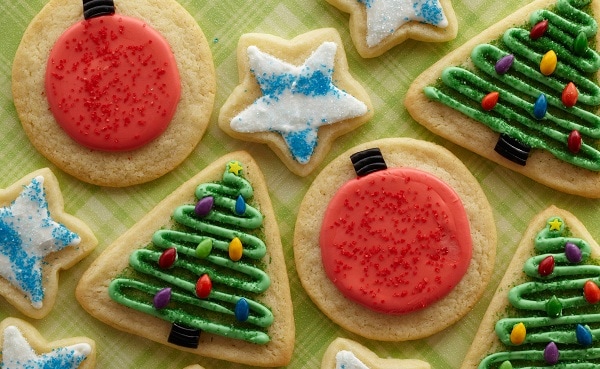 When it comes to the holidays, no one can forget these sugary confections. Frost the,m and dress them up in multiple ways to enhance all the holiday magic.
4. Eggnog Shortbread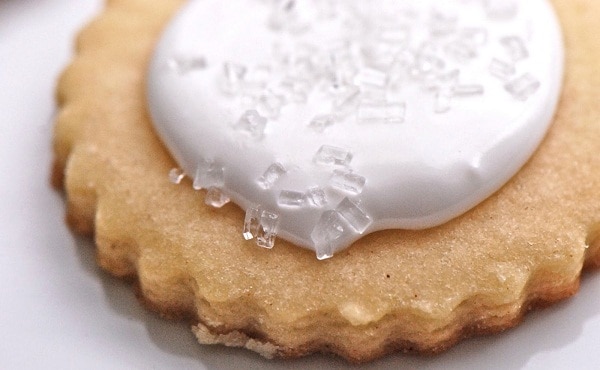 Eggnog is the familiar holiday flavor nobody can just get enough of. This one is a crumbly style of Scottish shortbread mixed with warm spices and dried milk provide the bread with its rich taste, as the bourbon glaze finishes with a spiky twist.
5. Pecan Jewel Cookies with Spicy Jam Filling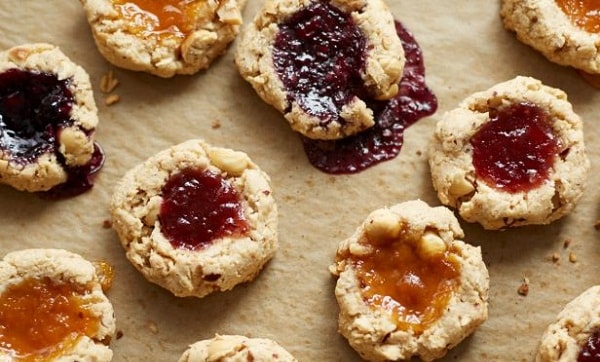 If you don't like taking the mild route during the holidays, these thumbprint style holiday cookies will blow your guests away. Spike the jam with a little bit of cayenne powder for a spicy twist, but make sure the most prominent flavor among the rest remains to be the mighty pecans. Very coarsely chopped, slow roasted and studded atop the fresh dough.
6. Lemon Shortbread Cookies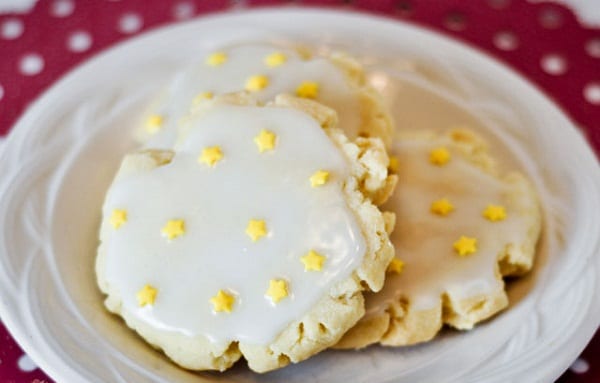 Shortbread cookies, admittedly, are the highlight of the holidays for many cookie lovers, but sometimes shaking things up a bit helps you discover something new. You can fuse your shortbread cookies with lemon bars to create a soft lemon flavored top that is supported by a solid yet tender cookie and shortbread foundation. Speckle them with tart cranberries for an additional tang and serve them up!
7. Peppermint and White Chocolate Cookies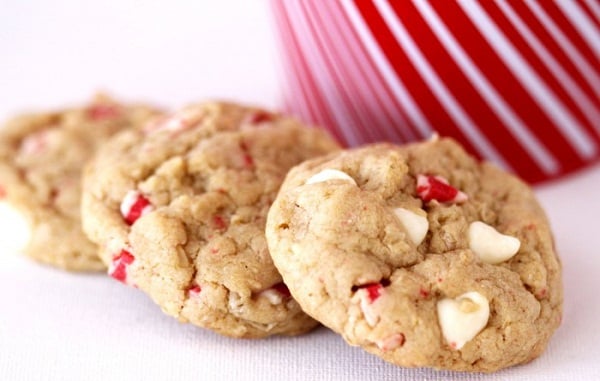 If you took the whole Christmas season, crushed it up and sprinkled it over your cookies, this is what it could look like. Combine snow-white white chocolate with crushed peppermint candies to create the softest and most delicious treats you've ever tasted. Decorate with fluffy red and white snow to finish up this festive cookie recipe.
8. Rainbow Cookies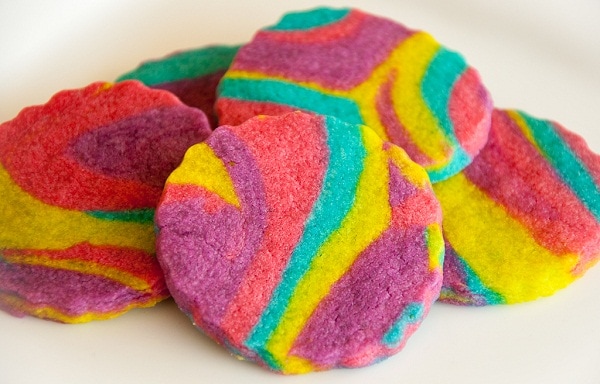 Holiday time is all about adding a bit of color to everything, and you can do that easily with these almond sponge-cake cookies coated with chocolate and topped with apricots of cherry. It looks just as good as it tastes and is bound to become a conversation piece for your family.
9. Caramelitas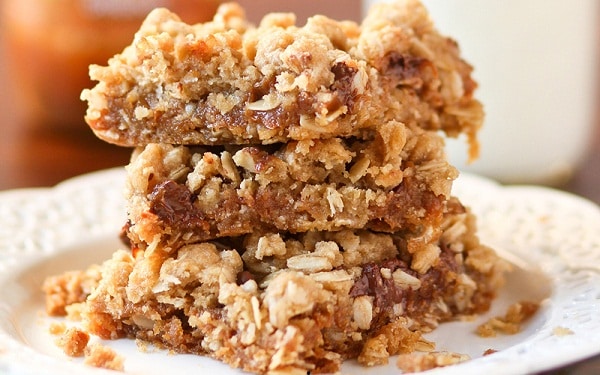 This recipe has a five star review all over the internet, and it incorporates homemade caramel sauce, manipulated with salt and crumbles to create heavenly bars that melt in your mouth. The chewy, salty and wholesome flavor will almost last all season.
10. Spicy Tequila Balls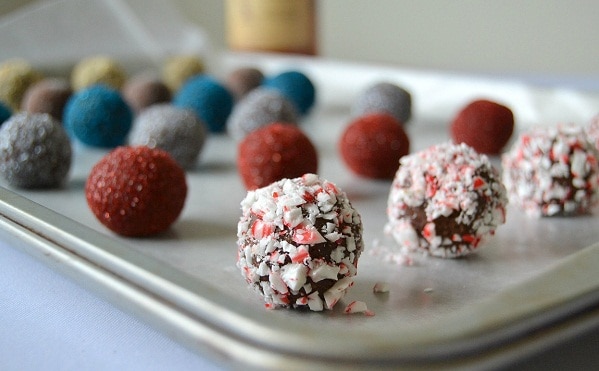 Yes, these are as much fun as they sound. These booze-drenched vanilla wafer, cocoa powder and walnut balls are TO-DIE-FOR. The recipe packs a punch with adding a generous serving of Tequila before being dusted off with cayenne and chipotle powders. This means, this treat isn't for the faint hearted, so keep it out of your children's reach. You can also wrap these up to make a great Christmas present!