Christmas is all about fun and jovial moments. Why not enlighten yourself with some knowledge? Crack the facts about Christmas and shock the flock! Scroll down and eat up all these facts about Christmas and get funny, weird and interesting.
December 25 is not the actual birth day of Jesus. In fact nobody knows when the original date is. This day was supposed to be the day of Jesus's birth on mutual consensus and has its roots in Pagan festivals.
Did you ever wonder how the shorten form of Christmas, X-Mas originated? X in Greek means Christ so we get Christ-Mas.
The ornaments now a days used are not the only things that mounted the Christmas tree. Rather in old days Christmas trees were decorated with fruits. Pluck it and eat it!
The song Jingle Bells was originally created for thanksgiving and it was called "One Horse Open sleigh".
Ever wondered wearing paper crowns and eating Christmas dinner? British eat their dinners while wearing paper crowns and are stored in a tube which is termed "Christmas Cracker".
Isn't it weird to celebrate Christmas without holidays? It was not an official holiday before June 26, 1870 in United States.
You might not have known that the reindeers on Santa's sleigh has got name checked over the years such as, Flossie, Glossie, Racer, Pacer, Scratcher, Feckless, Ready, Steady and Fireball.
You think someone smashed the Santa's nose to make it red? This really is not the case. It is hypothesized that the red nose is due to a parasitic infection in Rudolph's respiratory tract.
Christmas was never a "family" holiday before the recent years. It was an adult "trick or treat" celebration. "Treat" consisted of booze and "trick" was meant for bodily harm.
In the year 1895, electric Christmas tree lights were used for the first time in history.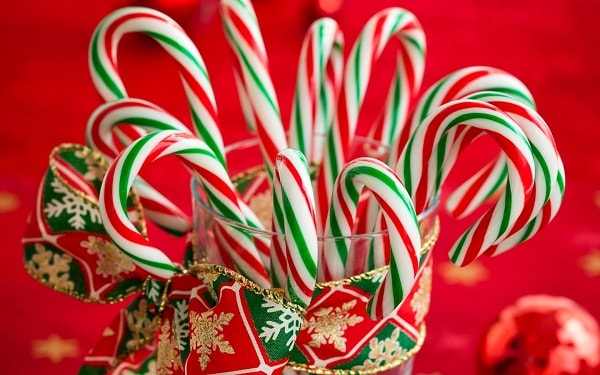 There are two Islands, one in Pacific Ocean and the other in Indian Ocean which are named Christmas Islands.
Rudolph was actually conceived by a departmental store, Montgomery ward, as a marketing stunt to attract kids to buy coloring books for holidays.
It is believed that a candy maker in Indiana, for the purpose of spreading the name Jesus around the world created the Candy Canes.
Getting a lump of coal in their stockings is a tradition of naughty children that originally came from Italy.
The official recognition of Christmas in United States took a start from the State of Alabama in 1836.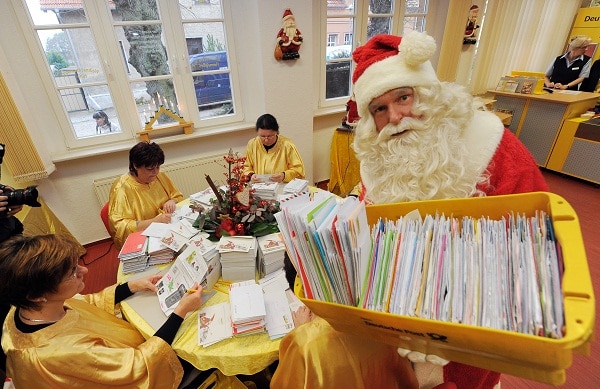 The traditional red suit of Santa came from an ad of Coca Cola in 1930s. Before that Santa dressed in blue, white and green attire.
Let's stuff bricks in the dress! Christmas shopping might hurt a little bit. Statistics show that when you go for shopping on Christmas Eve you are going to be elbowed thrice at least.
Did you ever listen to the song "Twelve days of Christmas"? If you count the number of gifts in the song you'll know that the Christmas gifts were exchanged 364 times. So gifts are exchanged every day of the year.
Bake your bread on Christmas Eve and eat it fresh the whole year. This comes from old wives' tale and it is yet to be known how many people believe in this story.
Father Christmas has got two addresses; Edinberg and the North Pole and he will get your letter. If you write a letter and send it to "Toyland" or "Snow Land" it will go to Edinberg and if you write the address to be North Pole it will go there.