Christmas is a time for some good ol' Holiday Fun, and there's nothing better to keep you company than a good Christmas movie. This family friendly holiday movie list is a recap of all the greatest classics, so make sure you catch the one's you've missed with the whole lot!
10. Olive, the Other Reindeer – 1999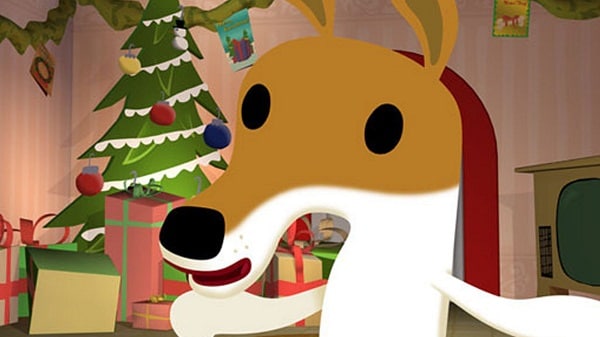 This one is a great animation! A computer generated Christmas delight starring a very ambitious little pup. Even though you could say Rudolph is a little played out, it's still a wonderful flick for kids of ages 5 and up. Rotten tomatoes gave this movie a 62% rating, but in all honesty, it's a 100% for us!
9. Dr. Suess' How the Grinch Stole Christmas – 1967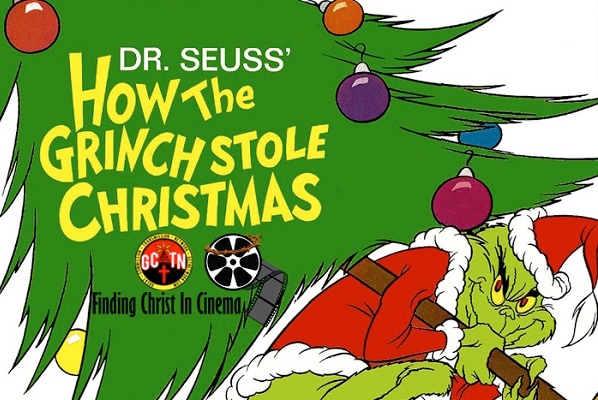 Even though Jim Carrey did a good job at capturing Grinch's grumpiness, the 1967 classic still tops its game after almost 50 years. Put this one on and don't act surprised when your kids sing along to Dr. Sues this Christmas. This movie rates at a 100% at rotten tomatoes, which is just perfect!
8. A Charlie Brown Christmas – 1965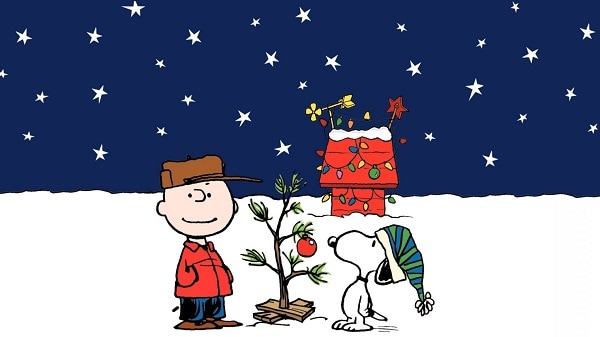 There's no better way to start Christmas than this oldie which can be enjoyed heartily by all ages! Rotten tomatoes gave this movie a 92% rating, and it features a soul warming soundtrack that will have you singing along! When making your holiday movie list, make sure Charlie Brown doesn't miss the cut.
7. Home Alone – 1990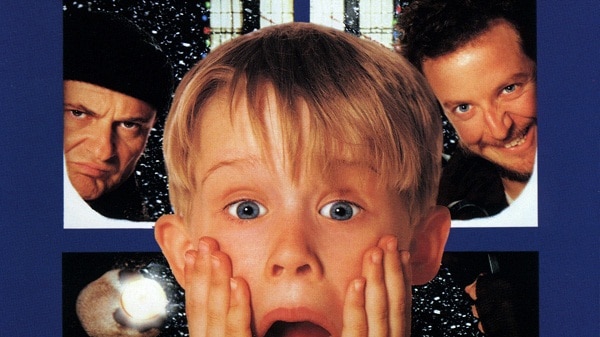 Now, who in the world wouldn't enjoy watching Home Alone again over the holidays? We totally would! Home Alone is a ton of fun even though the scenario of a young and abandoned kid inside a house during the holidays doesn't sound all that pretty. Although we're sure the kid's crazy contraptions and mind boggling booby traps will have you laughing out loud, as he cleverly fends off the robbers trying to sneak in. Rotten tomatoes gave Home Alone a rating of 54%, but we hold it way closer to our hearts than that! This movie is perfect for children of ages 7 and up.
6. Rise of the Guardians – 2012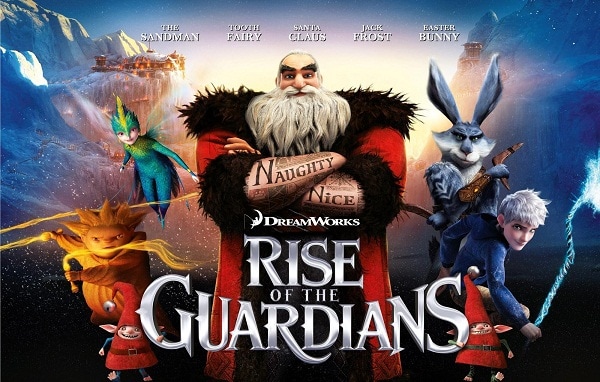 Rise of the Guardians is truly a rare find where you get to not only see Santa working his own stupendous factory, but also battling the evil forces along with the Easter bunny and many other magical creatures. The kids will love the fun-packed holiday ride as they nibble their Christmas cookies. Rotten tomatoes rates this movie at a 74%, which means you, should add it to your list NOW.
5. Merry Madagascar – 2009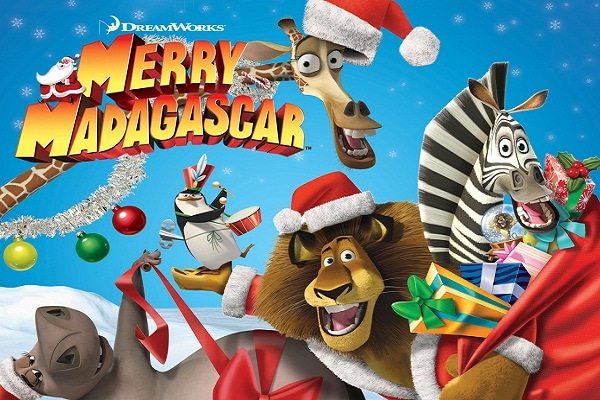 If you love Madagascar, you won't be able to resist this short animated special for TV, where your favorite characters go on a new holiday adventure. The movie was rated a 52% by the audience at Rotten Tomatoes, and there are a lot of quirky messages and good holiday vibes that it sends off!
4. The Polar Express – 2004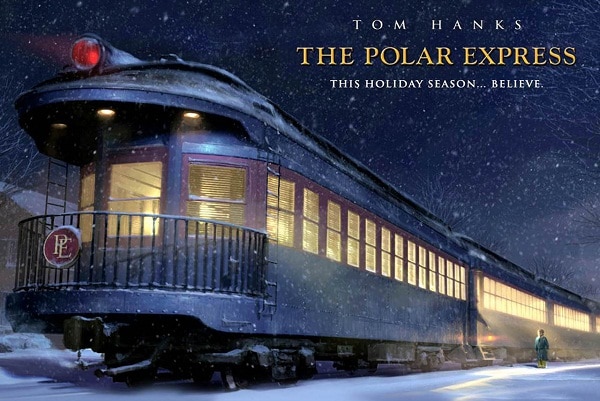 A doubtful young boy takes a mysterious train to the North Pole to embark upon a journey of discovering himself, where he learns the power of imagination and belief. The movie has a 55% rating at Rotten Tomatoes and is an all time favorite for every household we know! The flick is great for kids of ages 3 and up.
3. Rudolph the Red-Nosed Reindeer – 1964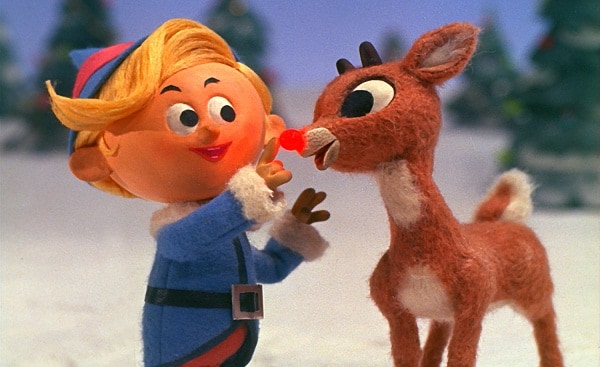 When a movie scores 92% at Rotten Tomatoes, you know it's worth a try. Rudolph the red-nosed reindeer is an all time old classic that tells the tale of a very aspiring elf dentist, an outcast reindeer and a whole island full of broken and misfit toys on a mission!
2. Frosty the Snowman – 1969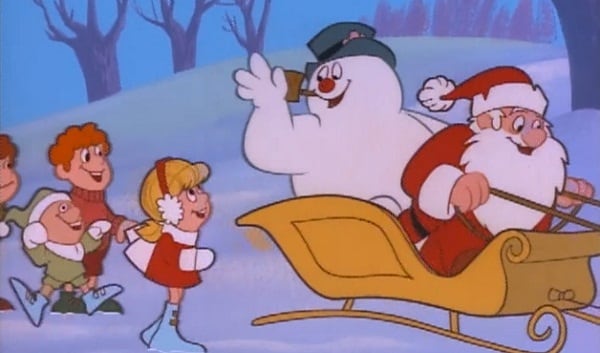 You can also choose to spend the holidays watching this animated cartoon feature film about Frosty the Snowman who comes to life with the help of a magic hat that the children place over his head! This whole film is filled with very up-beat wintery vibes and for most people, it's already a favorite. Rotten Tomatoes rates this movie at 60%.
1. A Christmas Story – 1983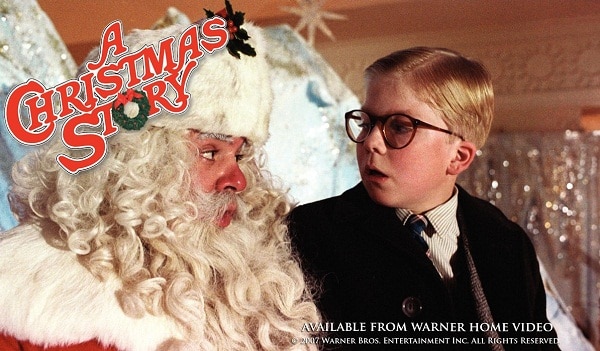 This one is a great portrayal of an All-American Christmas packed with some great laughs for the whole family. The story has some great twists and hilarious turns! But this one has quite an amount of language so make sure there is no one younger than 8 years watching this. You don't want 'em cussing over the holidays!