You just cannot think of a Christmas gathering without appetisers. Choose the right recipes, and your loved ones will remember you forever. Some popular Christmas appetizers ideas you may have missed out last season.
The 10 Best Appetizers for Christmas
1. Bacon and Date Appetiser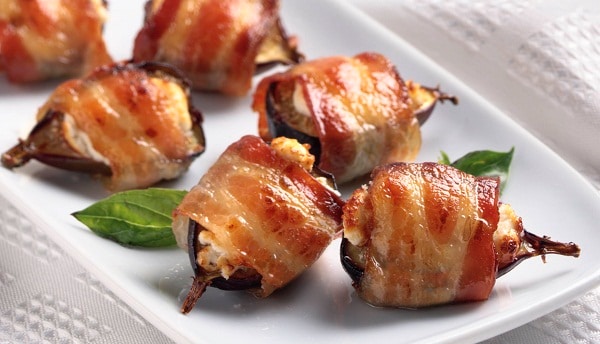 Easy to cook, the Christmas special has all the right ingredients including dates, almonds, and bacon.
Recipe:
Ready the broiler at medium heat.
Take 8 ounces of dates and 4 ounces of almonds. The idea is to slit each date to hold an almond inside.
Take a pound of sliced peppercorn bacon, cut to size, and wrap them around the prepared dates.
Broil for around 10 minutes or until the bacon and date appetiser turns brown.
2. Sugar Coated Pecans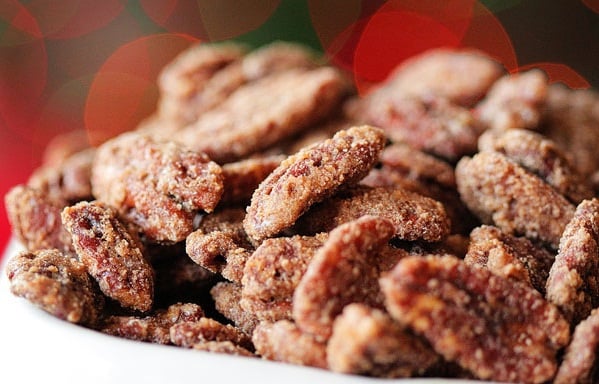 Sweet pecans are ideal for Christmas and other festive occasions. All you need is one egg white, a cup of sugar, 3/4 teaspoon salt, a tablespoon of water, half a teaspoon of cinnamon, and a pound of pecan halves.
Recipe:
Add egg white to water in a bowl and blend until it turns frothy.
Create a good mixture of sugar, cinnamon, and salt in another bowl.
Add halved pecans to the frothy egg white and ensure nuts are coated evenly.
Remove and add nuts to the second bowl containing sugar mixture.
Take a well-greased baking sheet and arrange it in a 120°C preheated oven.
Spread evenly-coated nuts on the baking sheet.
Bake at the same temperature for about an hour, occasionally stirring the prepared nuts.
3. Caramel Corn Snack Mix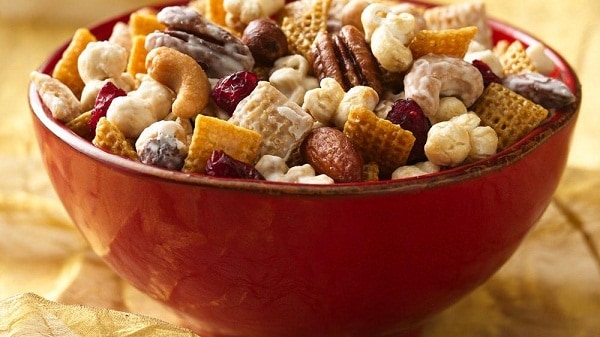 Did you know a favourite snack usually found at the malls can be made at home? All it takes is a few easily available ingredients to present your family with a delicious caramel corn snack mix:
Around 8 cups of popped popcorn; Half cup of butter; A cup of pecan halves; Two cups of small-sized pretzel twists; Half a teaspoon of baking soda; Quarter cup light corn syrup; A teaspoon of vanilla extract; A cup of packed brown sugar.
Recipe:
Prepare the oven preheated to 150° Centigrade
Take the popcorn, pretzels, cereals, and pecans and mix them well in a large bowl.
Cook the mixture of corn syrup, butter, brown sugar in a saucepan until it begins to boil. Start off with medium heat and reduce to medium low to cook for a further 5 minutes without stirring.
Add baking soda and vanilla to the mix after cooking is complete. Spread it evenly over the popcorn and nut mixture.
Bake the mixture at 150° C for 30 minutes.
Spread it evenly over a large paper and allow it to cool.
Separate the chunks and serve.
4. Tuna Ball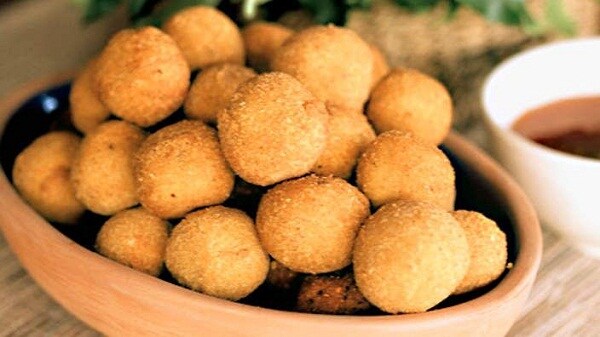 For those who don't like sweets will definitely like tuna balls. It's one of the best party snacks and a great addition to the Christmas appetiser list.
You need 8 ounces of packaged and softened cream cheese, dry and flaked canned tuna, quarter cup chopped onion, and 3/4 cup chopped pecans. The preparation takes just 15 minutes with minimum fuss.
Recipe:
Blend tuna, chopped onion, cream cheese, and half the quantity of pecans in a medium-sized bowl.
Shape the mixture into required-sized balls.
Cover the balls with chopped pecans.
Refrigerate until it is to be served.
5. Kids Party Mix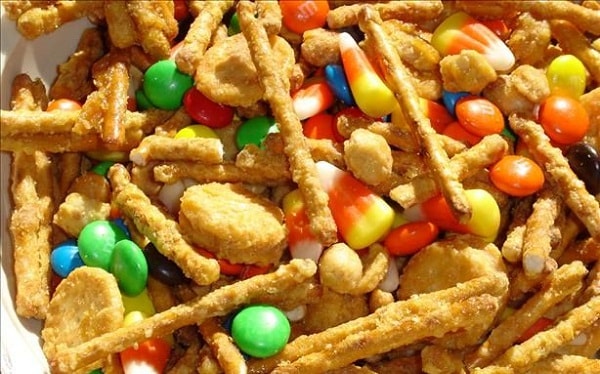 You just can't leave the children out when you prepare Christmas appetisers, and kid's party mix, slightly sweet to the taste, appeals to children with different tastes.
Ingredients are familiar children's favourites including one and a half cups of small-sized chocolates coated with candy, 3 cups of small-sized cheddar cheese crackers, and 3 cups of thin and broken pretzel sticks.
The recipe is simple. Just mix candy-coated chocolates with crackers, raisins, and pretzels and store in an airtight container until served as a snack.
6. Onion Rings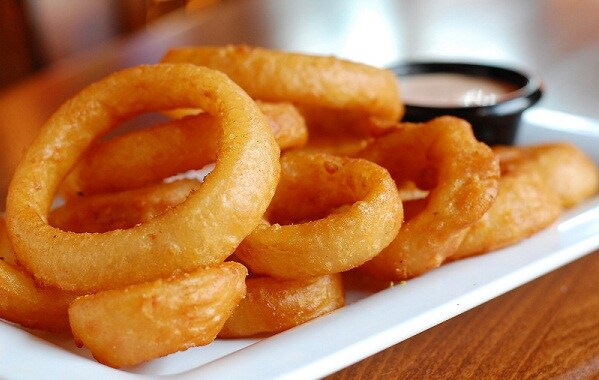 The light snack is a huge favourite as Christmas appetiser. Use a medium-sized onion, 2/3 cup of butter milk, and oil to fry. The dry batter consists of a cup of all-purpose flour, a teaspoon of baking powder, and salt to taste.
Recipe:
Peel and cut onion into quarter-inch pieces, so you can separate the rings.
Keep the rings soaked in buttermilk for around half an hour.
Spread the dry batter mix over a plate.
Prepare oil for deep frying.
Dip segregated onion rings into the flour mixture.
Fry a few onion rings each time.
Remove excess oil with soft tissue or blotting paper.
7. Seafood Crab Dip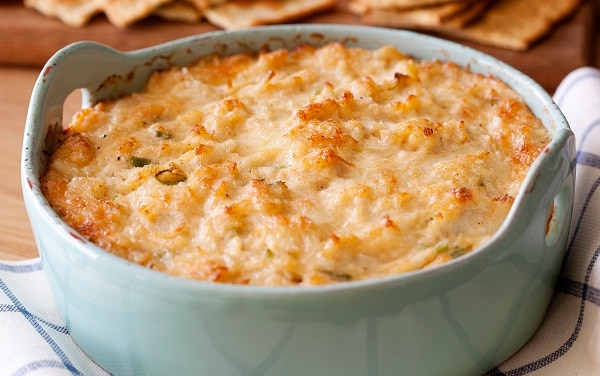 A delicious appetiser usually served with non-flavoured crackers. Use all specified ingredients for an excellent snack. You need 1 1/4 cup of mayonnaise, quarter cup of French salad dressing, 1 cup of fresh crab meat, 1 cup of shredded cheddar cheese, 2 teaspoons of prepared horseradish, and half a teaspoon of lemon juice.
The one-step recipe includes mixing all ingredients in a bowl and refrigerated for a minimum period of four hours to allow flavours to blend.
8. Festive Nut Bowl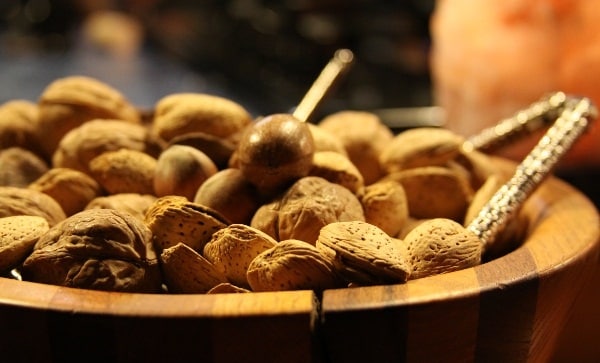 Visitors looking to spend some time at the bar before dinner absolutely love what's offered in a festive nut bowl. Gather a cup each of cashew nuts, macadamia nuts, shelled pistachio nuts, and dried cranberries.
Mix all the ingredients in a large bowl. Dried cranberries give a nice colour to the mix. Spread it out in an elegant serving dish.
9. Honey-Roasted Almonds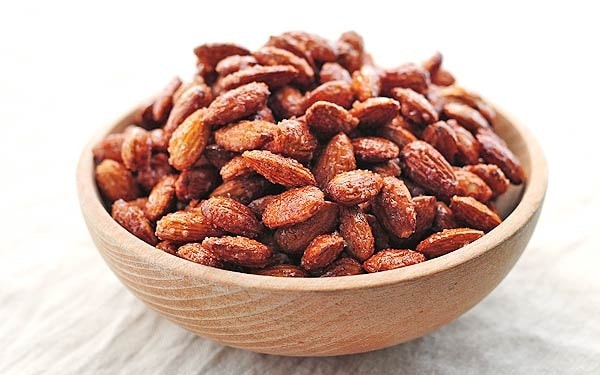 The mouth-watering snack is an eternal favourite as Christmas appetiser. You need 2 cups of whole almonds, three tablespoons each of water and honey, quarter cup white sugar, and a tablespoon of almond or vegetable oil.
Recipe:
Use a baking sheet to spread the almonds evenly.
Mix sugar and salt in a separate bowl and then toss a tablespoon of sugar mixture into a large bowl.
Turn the oven on to 175°C and bake the almonds for around 15 minutes until they turn light brown and give out a nice flavour.
Remove almonds from the oven and allow them to cook outside. Pour oil, honey, and water into a saucepan and bring it to a boil. Add almonds and cook until liquid mix is completely absorbed.
Transfer cooked almonds to the sugar mixture, and sprinkle remaining from the separate bowl over the almonds.
Remove and store in an airtight container.
10. Mini Sausage Quiche Appetisers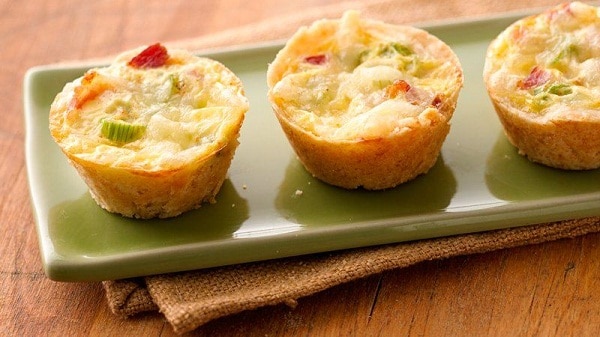 Use spicy Italian sausages to prepare your mini sausage quiche appetiser, and you have a great recipe for a Christmas dish. Take 3 ounces of packaged and softened cream cheese, 2 cups of all-purpose flour, and 1 cup softened butter or margarine.
For filling, use 6 ounces of spicy Italian sausages and 1/2 to 3/4 cup finely-shredded Swiss cheese.
Recipe:
Assemble around 36 lightly-greased miniature muffin tins.
Beat the mixture of flour, cream cheese, and butter in a bowl to create a smooth paste.
Take a tablespoon of the mixture and press into balls.
Line each muffin tin with a ball so the bottom and sides are covered.
Refrigerate the tins covered with plastic wraps.
Cook the sausage meat, drain the fat, and allow it to cool slightly.
Fill each can with sausage meat in equal proportion.
Spread small quantities of Swiss cheese along with green onions over the sausage meat.
Whisk eggs with black and cream pepper and pour it over the mixture.
Cover each shell containing egg coating with Parmesan cheese.
Bake at 190°C for around 25 minutes until the appetiser comes out nice and brown.