Watching Christmas Movies along with our family is the best thing to do on this festive season. It also helps us to get into the Christmas spirit and have unlimited fun! Enjoy the top 10 family Christmas movies from old school movies like "The Bishop's Wife", "Miracle on 34th Street", "It's a Wonderful Life" to our kids favorites like "ELF" or "The Nightmare Before Christmas". Below are the top 10 Christmas Movies based on the Tomato meter score to watch with your family
1. BAD SANTA (2003)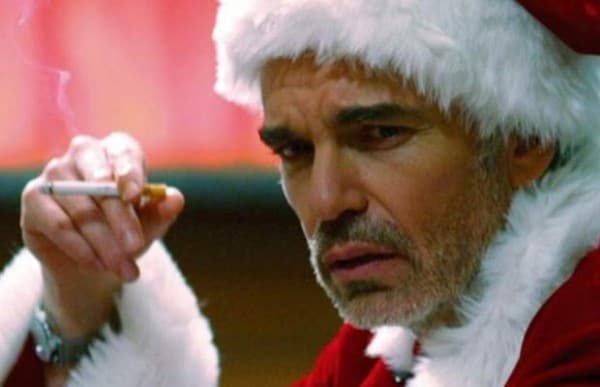 Bad Santa is an American Christmas black comedy movie where a desolate conman and his partner make a plan to rob department stores on Christmas Eve. They pose as Santa and elf by robbing off many stores. Unfortunately the conman becomes friend with a problematic kid and they face problems with their plan when the security head finds out about their plan. The kid helps him in realizing his good side and turns him into a new leaf. Even though this movie consists of black comedy, it is a funny movie to watch with your friends & family.
2. The Bishop's Wife (1948)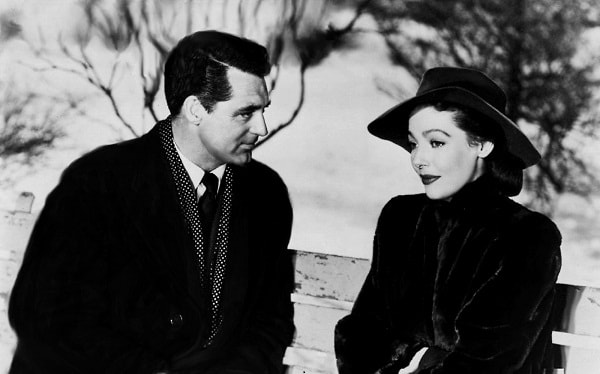 Henry Brougham (Davis Niven) prays for guidance to raise funds to build a new cathedral. An Angel arrives to guide him into self-realization and helps him in solving many problems. This is a good movie to watch with your family to feel Christmas spirit.
3. ELF (2003)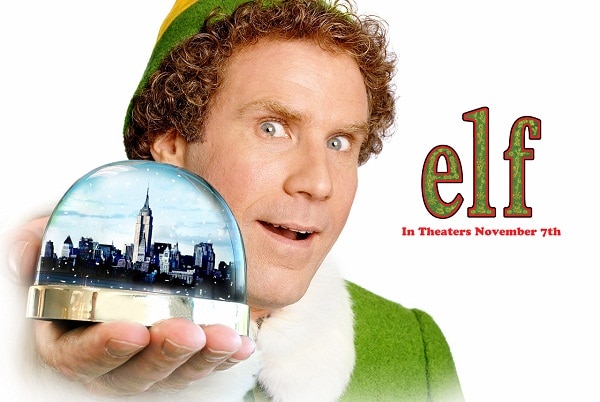 "Buddy" a human, is raised among the elves in the North Pole until he outgrows them and leaves for New York to live with the people. He gets upset on discovering that he is not an elf. He is determined to find his true identity and his biological father. He is new to the human world and performs many funny acts which are amusing for the kids. This movie is full of comedy and fun with Will Ferrell's amazing performance as Santa's greatest helper. This is the best comedy film to watch alongwith your family.
4. A Christmas Carol (1951)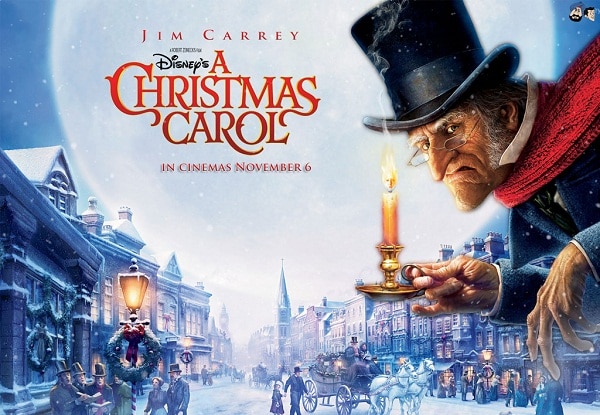 Ebenezer Scrooge is a businessman who does not celebrate Christmas or any other festive season and always behaves impolitely with everyone. He was displeased to provide a Christmas holiday to his clerk to enjoy with his family. But Scrooge has a nightmare where he meets his late partner who warns him that Scrooge will be visited by three spirits to punish him for his disrespect towards everyone and show the true meaning of Christmas.
5. Rare Exports: A Christmas Tale (2010)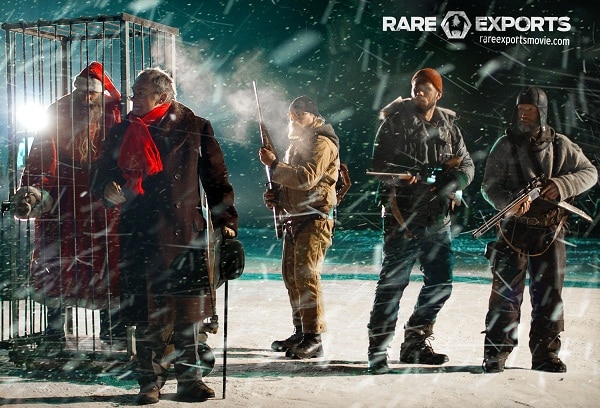 By seeing this movie you will surely believe in Santa Claus. On the mountains of Korvatunturi below 486 meters lies a closely guarded secret hidden from the eyes of mankind. On Christmas Eve, an archeological team discovers the Santa Claus in their digging expedition. But you will not wish for him to come into your town. The local children start disappearing mysteriously. Pietari and his father Rauno who is a reindeer hunter by profession capture the real Santa Claus and try to sell him to the leader of the corporation who sponsored the dig. This is an exciting movie for both children and adults who crave for adventure, mystery, horror and action in a movie.
6. Arthur Christmas (2011)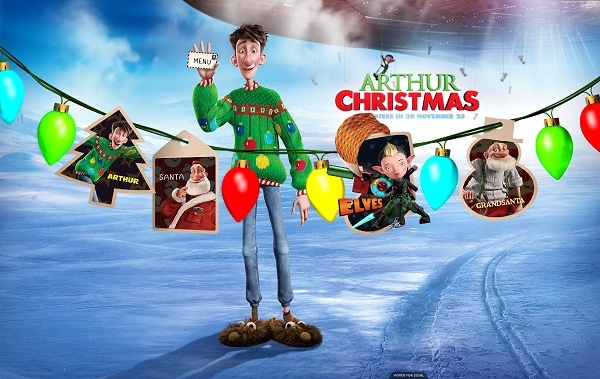 Every child wonders "how Santa Claus delivers their presents in one night?" and "What if he forgets present a gift to a child?" Well Santa Claus has a secret base in North Pole where he operates efficiently with the help of his elves and on one Christmas Eve he misses out one child out of millions of children. Arthur, the youngest son of Santa takes the responsibility to deliver the present in less than 2 hours. The only problem is that Arthur is clumsy in his activities! This is an adventurous and exciting movie which reflects hope, faith and will power to do anything we want. It is a 3D animated comedy holiday film which would make your Christmas Holiday like never before.
7. The Nightmare before Christmas (1993)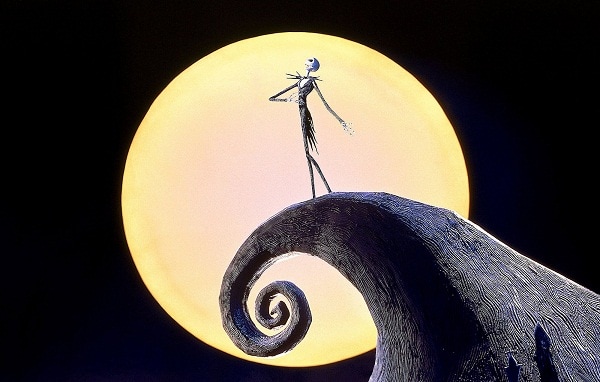 The Nightmare before Christmas is an amazing original and stop-motion animated movie is based on a poem written by Tim Burton. Jack Skellington, the pumpkin king of Halloween town is bored by doing the same thing on each Halloween night. On one occasion he discovers Christmas Town and kidnaps Santa Claus! It is a remarkable holiday movie which brings together both the festive season on Christmas Eve for your family.
8. Holiday Inn (1942)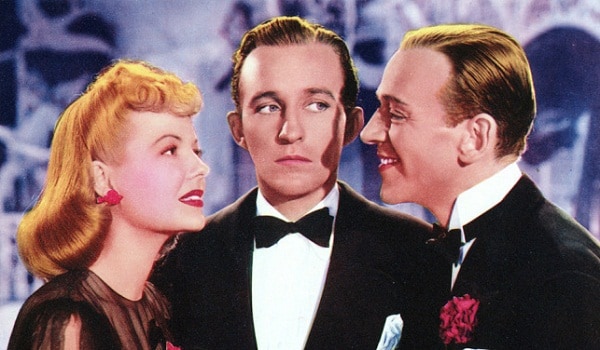 Holiday Inn is a wonderful classical movie which introduced "White Christmas" to the world with the combined performance of Bing Crosby, Fred Astaire and Irving Berlin. An Inn which is open only on festive Holidays has intriguing performance from Jim and Ted to win Linda through many songs & dance in the movie. It is an all-time favorite movie for everyone.
9. Miracle on 34th Street (1947)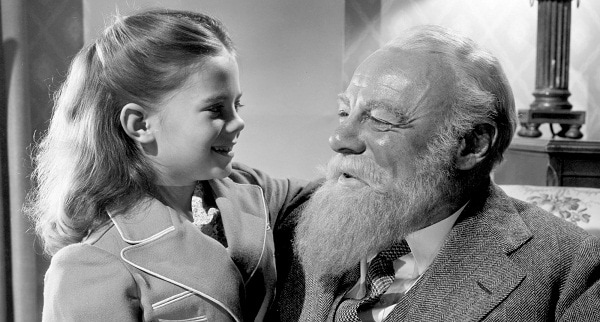 An old man claims to be the Santa Claus in termed as insane and a lawyer defends him in the court. With his argument he tries to prove that Kris Kringle is real. This movie gives a good message to the present generation about Christmas.
10. It's a Wonderful Life (1946)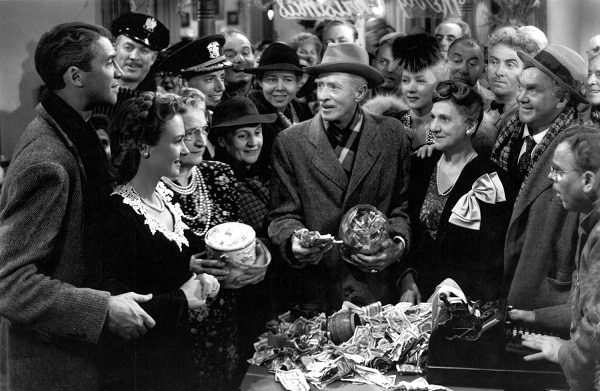 George Bailey is a businessman who is frustrated with his life and he wishes that he was never born. His wish comes to life when an angel is sent to make it true and also helps in realizing about his value in people's life. The angel shows him how the life of his loved one's would have been if he never existed. This is an holiday classic movie which is worth watching with your family.