What if you had all the wealth in the world and wanted to give your loved ones special presents for Christmas? Allow your creative juices to flow through and think of the greatest Christmas gift ideas you probably never thought of in the past. Ideas listed out may spark great individual ideas in you.
Part 1. Christmas Gift Ideas for Mom
Special Christmas Feast - Just a bit of organisation and brushing up on family recipes may align your thoughts to food ideas you're likely to have missed out. Help mom with ideas from granny's secret recipes.
Get Well-Dressed To Church - Your mom never missed Christmas Mass. Make her day with a classic Winter Collection dress. There's always the additional motivation to add a new outfit to her collection at a time she needs it the most.
Help Santa Bring Gifts - Neatly arranged gifts around the Christmas tree naturally attract family members or visitors. Help mom set up the Christmas tree and arrange presents around them. If you have more time, help her prepare some Christmas goodies.
Decorate Her Home - Moms love to create a festive spirit around the home. Surprise her with fancy decorations and lighting. Do the things she'd do herself.
Arrive In Time For Christmas - If you're away on most occasions, make a wilful decision to arrive in time for Christmas. It'll please your mom. Share a bit of your life, and she'll look forward to your next visit with love and affection.
Part 2. Christmas Gift Ideas for Dad
Gift Him His Next DIY Project - Dads never retire. They need to keep themselves busy, and the best way to help your dad is to give gift him with his next DIY project. Choose a project he's familiar with and always wanted to pursue but didn't have the time or money to invest.
Organise A Family Trip - Your dad wants the whole family together on Christmas. Practical difficulties may force him to avoid definite plans. Take the initiative to organise a family trip, and your dad will have fond memories for a lifetime.
Fulfil His Dreams - Peek into his checklist, and find a way to fulfil his dreams. It may not be as difficult as it seems. Simply plan your efforts and take a friend's advice on how to go about it.
Bonding With Grandchildren - Your son or daughter usually looks forward to meeting the grandfather. Create the opportunity for them to meet on Christmas Eve. You'll wish you had thought of it earlier.
Go Watch A Local Game Together - Dads always keep in touch with the latest scores and have a definite liking for the local team. It really doesn't matter if it wins or loses. Book the best seats and share your father's passion. Your dad will love you for it.
Part 3. Christmas Gift Ideas for Boyfriend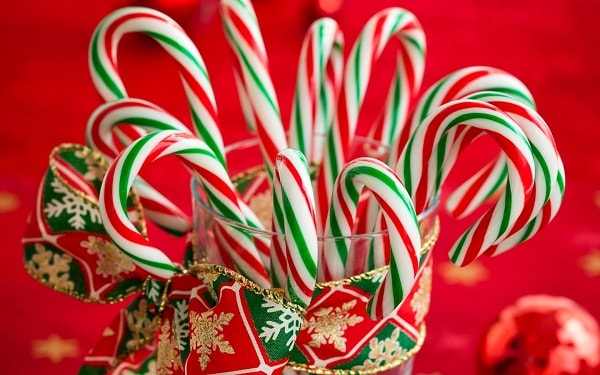 Let Your Instincts Take Over- Girls usually have a feel for presenting the best gifts. It comes quite naturally to them. Allow your sixth sense to understand what your boyfriend will appreciate this Christmas. Go ahead and gift it to him.
Be Inquisitive and Probe - Ask mutual friends about your boyfriend's likes and dislikes. He is most likely to be a bit hesitant about asking for gifts. Notice what he likes doing when you're around him. It should give you several ideas about your boyfriend's next Christmas gift.
Share Your Boyfriend's Gift - Choose a gift you'd share with your boyfriend. It'll draw you closer to him and make all your Christmases be white.
Set Up A Family Gathering - Organise a gathering for both families teaming up with your boyfriend. A Christmas party is the ideal way to break the ice. Your boyfriend will truly appreciate the way you build relationships.
Give A Personal Gift - Your boyfriend is expecting a gift. Make it personal and choose an intimate gift he'll keep forever in his personal hideout.
Part 4. Christmas Gift Ideas for Girlfriends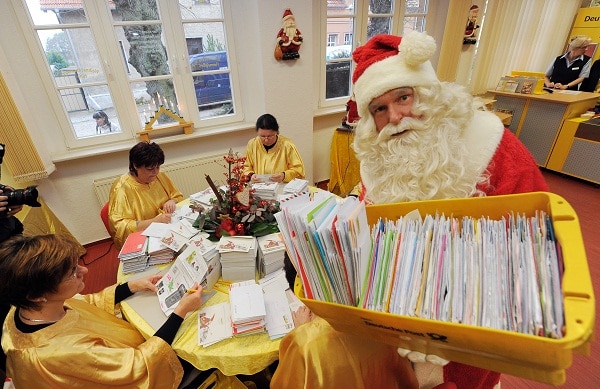 Bring Home A Fashion Trend - Gift your girlfriend a showstopper dress just off the ramp. The idea is to package it in familiar ways, so she knows from the outside what to expect but is pleasantly surprised by what's inside.
Take Her Out To Town - Ask her out on a date but make sure she just can't refuse. Think of the grandest event or the most intimate dinner setting.
Jewellery Always Work - Even the most conservative, down-to-earth girlfriend won't be able to resist a diamond ring or a piece of jewellery she always wanted to own. Choose an intimate moment to offer the gift.
Bring In Some Excitement - Work towards creating an exciting Christmas season for you both, with or without friends. Generate excitement around a major event or mutual interest.
Propose a Future - The best gift you can probably give your girlfriend is a future together. Propose concrete plans for taking your relationship further. Think of security and life beyond the present. If you're serious, show it.