Apple is way ahead in technology and innovation. Their latest iPhone models come with top notch features, and are considered to be the best smartphones ever made. However, unscrupulous phone manufacturers are taking advantage of their huge market share and are designing fake iPhone that are quite similar to the original models. These companies then try to convince and trick Apple fans into purchasing their replica iPhone. Whether you are buying an iPhone from a classified ad, the used market, or from any other online/brick and mortar store, you can use the simple iPhone checks outlined in this article to check iPhone to determine if your iPhone is not a fake one and avoid being conned by these unethical companies.
How to Check If Your iPhone is Not a Fake One
1

Packaging Box

The box must contain the iPhone model, detailed description of the iPhone, the country name where it's manufactured, a serial number and a bar code that ensures that the originality of the iPhone. Original iPhones must also have a label which indicates that it's designed by Apple California and assembled in China.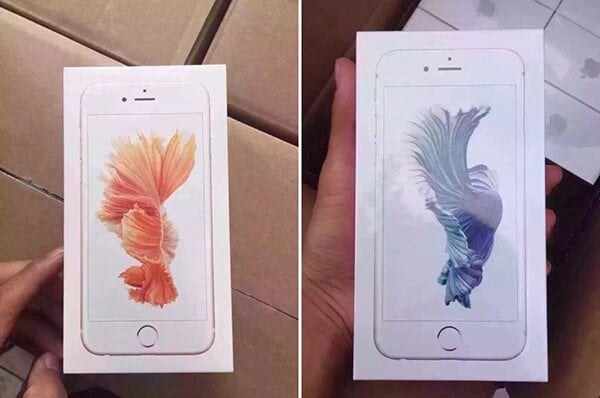 2

Physical Buttons

In a genuine iPhone, the "Sleep" or "Wake" button is located on the top right corner and the "Volume" switch, as well as "Ringer" switch, are perfectly placed on the upper left side. Run your finger on the buttons repeatedly and check if they are loose or improperly fitted. The clone iPhones have poor quality buttons.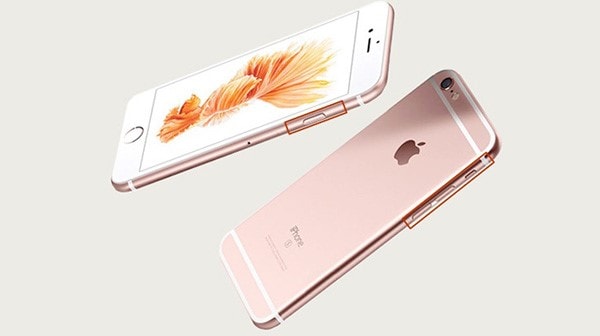 3

Check the Official Apple Logo

Original iPhone models come with an official Apple logo perfectly designed on the back of the smartphone. Some fake iPhone manufacturers are excellent at imitating the official logo, but since they just replicate it, you can still spot the discrepancies if you are keen.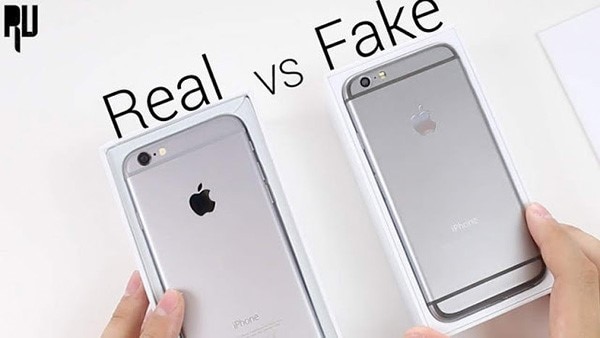 4

Pentalobe Screws

The real iPhone features Penta lobe security screw which has five lobes that provide a tamper-proof system for iPhone while most fake iPhones use the normal cross screws. This makes it easier to differentiate between the two devices.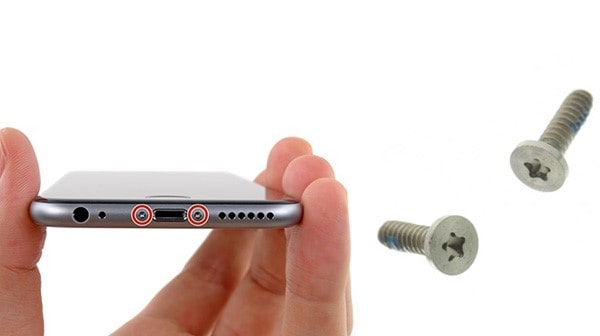 5

Check the Storage Space

Original iPhones comes with fixed storage capacities, 8 GB for iPhone 5C only, 16 GB, 32 GB, and 64 GB. Just check iPhone storage space and if you come across a memory card slot on the side or bottom of the phone, it's fake.
6

The Number of Supported Sim Cards

When you ask a dealer of a fake iPhone about the number of supported SIM Cards he may proudly say "Two SIM Cards Running at the Same Time" as he tries to convince you to make a purchase, by explaining how you will never miss a call from your loved ones. The real iPhone can only support one SIM Card at a time.
7

Confirm the Serial Number of the iPhone Model

Dial the code "*#06#" on the phone's dialer to display its serial number, or tap the "Settings" app> "General" and select the "About" button to retrieve the serial number. You can then go to Apple's website and verify the serial number to confirm the originality of the iPhone model. If the website indicates that the serial number is invalid, your iPhone is a clone.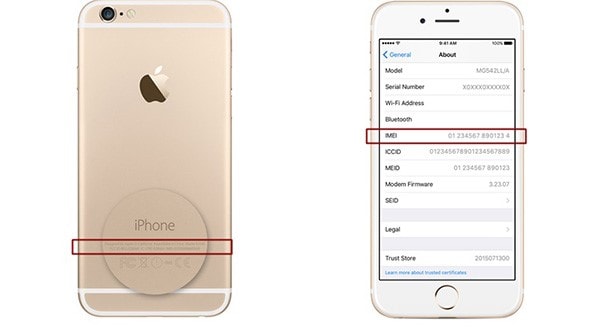 8

The Screen Display Quality

The real iPhone come with an attractive, sharp and clear screen that is designed with a retina display of a higher pixel density. The screen looks livelier, crisper and displays vibrant colors. Fake iPhones have a dull screen since the "traitor" manufacturers use low-quality construction materials due to limited resources.
9

Welcome Screen

Turn off the iPhone and then turn it on. If it's genuine, it will display the official iPhone logo, but if it's fake, it will show words like "Welcome". Moreover, you should be able to find an iPhone App Store icon on the home screen. Click on it, and if it takes you to Google Store, that's an Android phone and therefore, a fake iPhone.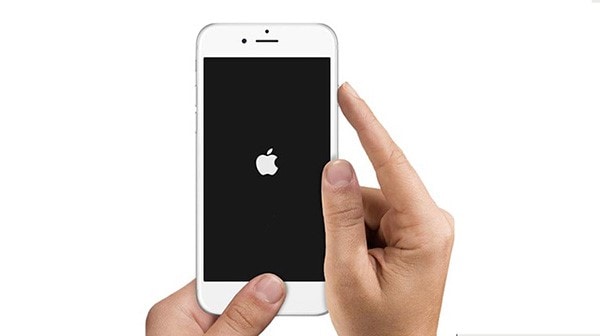 10

Check the Message Font and Language

Most fake iPhones are always manufactured in China, and if you can try to check the message font, these replica iPhones display a Chinese character so that you can configure and enable the English settings.
11

Pre-Installed Apps

A genuine iPhone comes with built-in apps such as Photos, Settings, Calculator, Music, iTunes, Messages and more. The latest iPhone models must also have Apple watch app. If any of these are missing, the iPhone might have been jailbroken. To verify if it's an original iPhone, try restoring the original firmware. If any built-in app is still missing after the restoration process, the smartphone is a clone.
12

Operating System

iPhones run on an iOS operating system. Go to Settings> General> About and you'll find the operating system. If you come across anything that doesn't resemble iOS, then it's a fake model.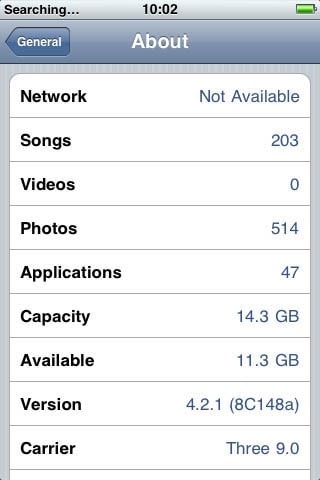 13

Perform a Quick Scroll and Multitask

Do a quick-scroll to the left and right of the home screen. A fake iPhone is likely to lag down and may not be able to keep up with the quick scrolls. Moreover, you can open two applications at the same time, such as Music app (to run in the background) and a game. If the iPhone is still operating smoothly, it's original.
14

Check Siri

Siri works only on an original iPhone. Open Siri by pressing and holding the iPhone's physical "Home" button. You will then hear two quick beeps that alert you that Siri is ready. Ask any question or ask it to perform a specific task such as texting or emailing. The app automatically detects when you finish speaking and will show you a draft of the proposed message before it can be sent. Say "Send". If Siri sends the message, then it's an original iPhone.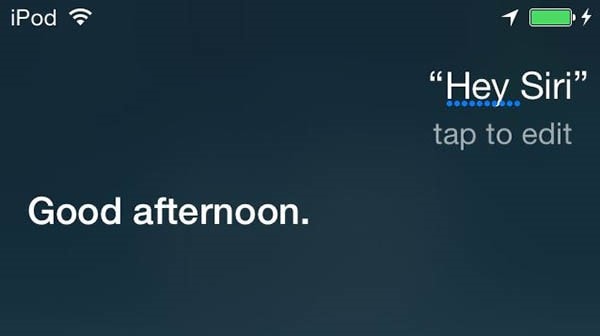 15

iTunes Connectivity

Connect the iPhone to a computer using a USB Cable and then try to run it with iTunes. If you receive an error, then it's obvious that iTunes doesn't recognize the smartphone, meaning that it's fake.
16

Test Camera Quality

Real iPhones feature superior cameras that capture high-quality images and videos regardless of the lighting conditions. If you try to take a picture or selfie and then it results into a blurry and low-quality photo, your iPhone might be a fake one.