As with all new iterations of iOS there are some significant issues that you can face as an early adopter, here we will look at five significant issues that you could potentially face when using iOS 8 and ways to avoid or overcome them.
#1. Apps Compatibility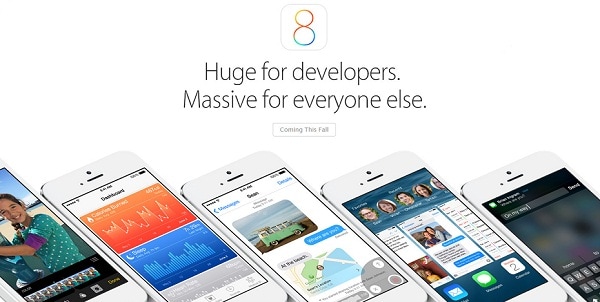 The most prominent and major issue that anyone will face when upgrading to iOS 8 is app compatibility. Because the use of these mobile devices relies so heavily on the selection of apps you have chosen to do everything you wish, moving operating system and finding that your apps are no longer functioning correctly, or even worse simply do not function at all, can be a really big problem in terms of the usability of the entire device.
Solution: Whilst you cannot fully remedy this from day one, you can check on your apps and make sure they are updated for iOS 8, or are planned in the near future, before updating. For any apps that are not being updated for any reason, a solution can be to explore alternative apps that function with iOS 8 before you upgrade, so the process is as smooth as possible. Check the list of iOS 8 incompatible apps >>
#2. Poor Performance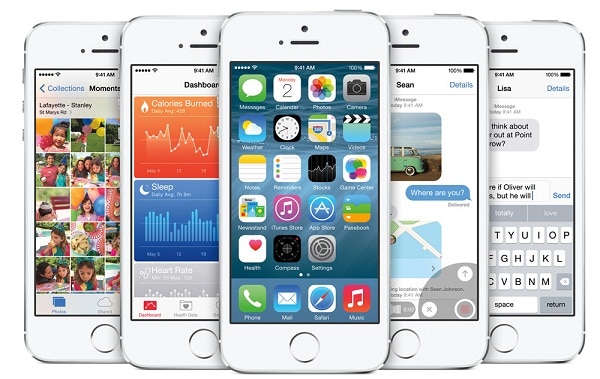 One of the problems with the newer platforms is that they require ever more resources to run efficiently, and for some earlier devices there can be issues with the operating system not running optimally on earlier, less advanced devices.
Solution: This can be dealt with by fully researching the issue prior to updating, Apple generally gives plenty of information on the likely performance on any given device, and even precludes the adoption of the new operating systems on devices that will not run it at all, and so you are able to ascertain that your device will offer adequate performance prior to installation.
#3. Downgrading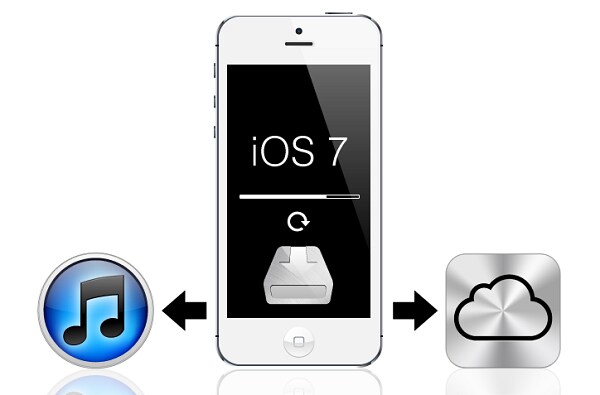 One of the issues that Apple keeps going with for some reason is the process of downgrading. Normal practice is the give you a week to reverse the upgrade, then it becomes, to all intent and purpose, impossible. Why they take this route is anyone's guess really, but given that this is the reality it is worth considering the implications before the upgrade.
Solution: By the time the beta has finished and the iOS 8 upgrade is live, there is a wealth of information available for anyone to make an informed choice on whether it is the operating system for them, and so the way to avoid downgrade issues is to make sure you really want all the features of iOS 8 before upgrading, or downgrade back to iOS 7 very quickly if you have issues with it. Learn how to downgrade to iOS 7 from iOS 8 >>
#4. Jailbreak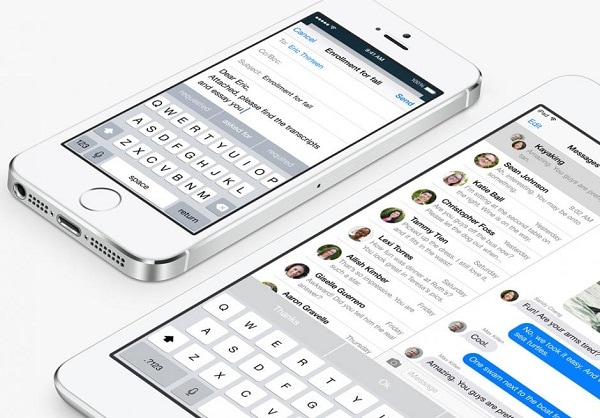 There are many people out there who run jail-broken Apple devices, and rely on the enabled feature set to get the usability and features from their devices that are needed. However, it is worth remembering that the process takes time for developers to produce and the likelihood is that iOS 8 will be unsuitable for jail-breaking for a while.
Solution: For consumers that need a jail-broken Apple device, the solution is to stick with iOS 7 until the preferred jailbreak developer has announced something for iOS 8, and how long that will take is really a major unknown.
#5. Upgrading Issues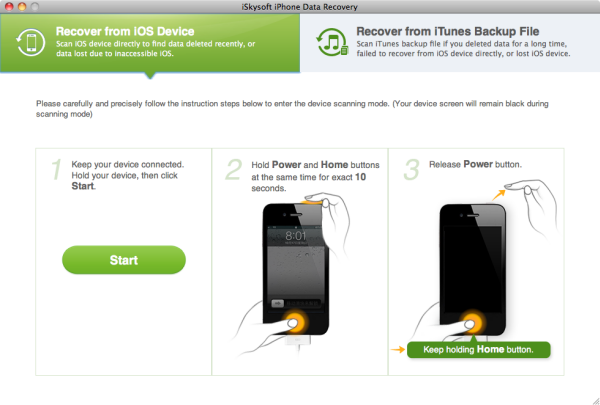 You can face upgrading issues on any Apple device, where the upgrade gets corrupted, or simply just does not take at all. This can lead to a simple case of wasted time or at worst an unusable device, but whatever the outcome it can become a major inconvenience and is best avoided.
Solution: There are some steps to take to ensure your upgrade goes smoothly, first off is to ensure your current system is up to date, user the software update feature under settings to make sure your current system is fully updated before upgrading. Another good practice before an upgrade is to back up your entire system beforehand to cover for any issues. Finally, if updating wirelessly, make sure you have your device charged up fully to avoid running out of power, and that your wireless connection is stable to avoid any connection issues. Learn how to prepare for the iOS 8 update >>
There are some significant issues that can be faced when upgrading to iOS 8, but with a little care and forethought, they can all be easily avoided.