By now you are probably quite familiar with your iPhone. You are no longer in that "I need to learn everything" frenzy you fell into as soon as you purchased the new device. But did you know that there are still a lot of things about your iPhone that you are yet to figure out? This is often true about most tech-devices. We all want to learn everything about our new devices the minute we purchase them but then once we get comfortable, we only ever use the necessary features. If you are wondering what other cool things your new iPhone can do, this article will show you several cool things you probably didn't know your iPhone could do. We guarantee you will be wowed by at least a few of them, if not most of them. Ready? Cool. Here we go to see the 12 iPhone tricks for entertainment.
1

Flash Blink Whenever Your Phone is Ringing

This is a cool feature for when you don't want your phone to ring out loud. We bet you didn't know that you can set your iPhone to emit an LED flash (sort of a blink) instead of ringing or vibrating. Doing this is very easy. just go to Settings > General > Accessibility and then scroll down to find "LED Flash for Alerts" to turn it on. Be warned that the LED flash will be quite bright.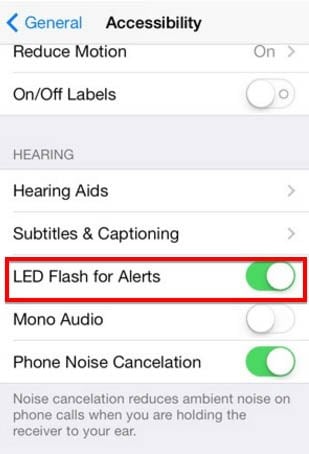 2

International Keyboards

Want to use more than just English on your Keyboard? You can use just about any other language. Just go to Settings > General > international. Her you should be able to see the Keyboards that are already enabled. Tap "Edit" to remove a language or change the order. You should know that the language at the top is the default language; the one that you will be using when you start typing.

When you want to add a new language just tap "Add New keyboard". You can then choose from more than 40 available languages including Chinese and Japanese, each one with more than one available keyboard. Remember to re-order the languages so that the one you want to use appears on top like we mentioned before.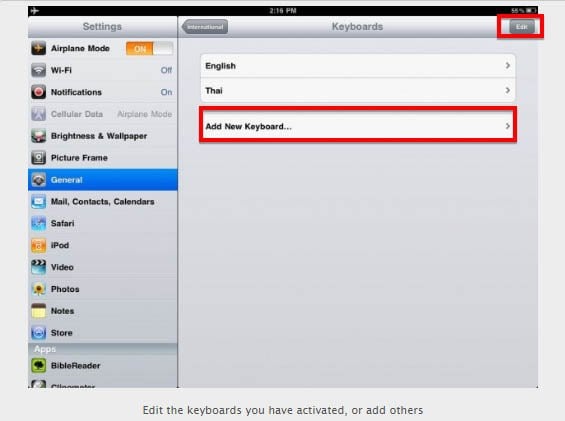 3

Automatically Turn off Music with Timer

Do you sometimes forget to turn off the music? We are not sure how that can happen but apparently there re some people who like to "lullaby" themselves to sleep. If this is you, we are so not judging as a matter of fact, we are here to help. It is probably not good for your battery life for your music to continue to play long after you have fallen asleep. The good news is: you can automatically turn off the music with a timer.

To do this go to the timer app and select "When Timer Ends" and then scroll down to select "Stop Playing". The timer will automatically turn off the music after the length of time you have set. The time you set will probably depend on the how long it takes you to fall asleep.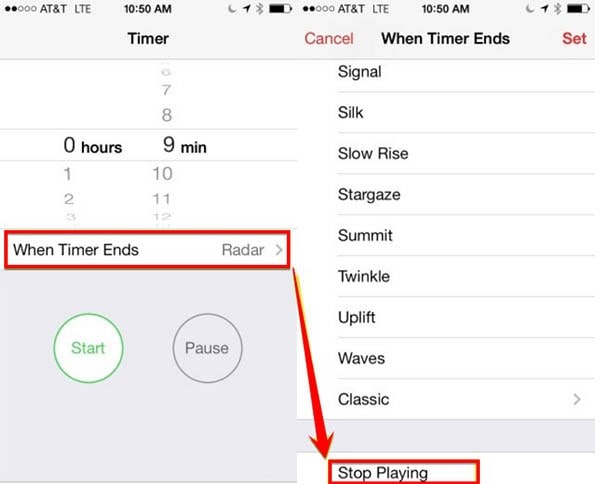 4

Portrait Orientation Lock and iPod Controls

Do you like portrait mode? You can have it permanently and very easily by simply double clicking on the home button and the swiping left. This will open up an area with your music controls and the portrait lock buttons. Tap the portrait orientation icon to lock the phone in portrait orientation. You will also discover that you can control your music this was as well.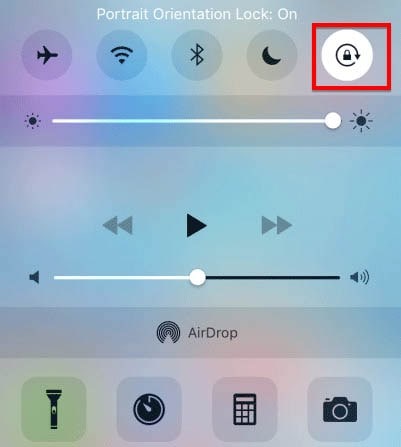 5

Shake to Undo

Are you prone to mistakes when typing or even editing a picture? If you are human, you'll answer "yes" to that question. Before you give up on that message in frustration we have a solution for you that is so simple, you'll wonder what took you so long to figure it out. Wait for it….

Just give your phone a little shake and miraculously undo the action. Well! OK. You'll get the option to undo the action. The iPhone may be a smartphone but it still can't read your mind.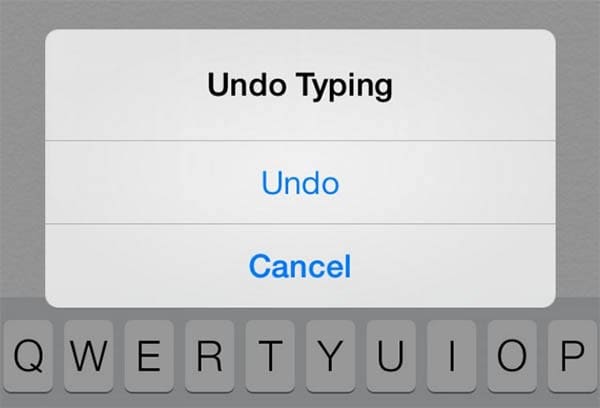 6

Recharge Your Battery Faster

One of the problems with iOS 9 when it first came out was a battery that was draining way too fast. Most people didn't like this one bit and we are not even sure the problem was ever fixed. While it may not be easy to fix the battery draining issues, (save for letting go of some of the features you like- and we both know you don't want that), you can charge you phone faster.

Hate just how much you have to wait for a few hours before your battery is full and you can take it with you? This nifty little tick will help. The next time your battery runs out, switch to airplane mode when charging your device. We guarantee that your battery will charge a lot faster if you do.

Why is this true? Well because switching to airplane mode will turn off all the battery draining wireless and cellular access, ensuring that it takes just a fraction of the normal time to charge the device. Of course you will not have Wi-Fi access and the like while the phone is charging, but that's just a small price to pay. Right?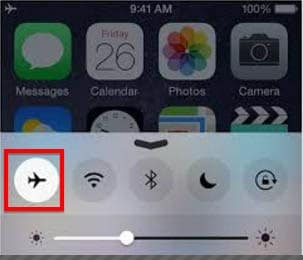 7

Scroll Through Videos and Music at Half, Quarter and Eighth Speed

Have you noticed that when you try to scroll through a movie or a song, the default mode is high-speed scrolling? Isn't it annoying? What most people don't know is that you can actually change this scrolling speed. Just imagine how helpful that can be when you want to find a special scene in that movie so you can watch it again or you want to hear the lyrics to that song and end the argument with your friends.

Doing this is very easy. Just hold down the dot (also known as the play head) in the scrollbar at the top of the video screen and slide your finger straight without lifting the finger. Can't see the scrollbar? Tap the screen and it should appear. This will allow you to change the scrolling speed to a half-speed, quarter-speed, eighth-speed (also known as fine-scrubbing). Once you are happy with your selection, move your finger to the right (don't lift the finger) to scroll at your selected speed.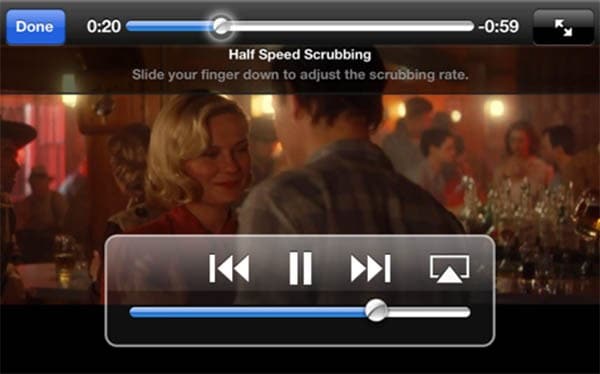 8

Take Multiple Photo Bursts All at Once

The new iOS 10 beta is live and those who have tried it are raving about the montage feature. In case you are not familiar with it, it is a feature that allows you piece together a number of photos and videos together to create a montage. A great way to brag about your creative skill, huh!

You know what works well with this feature, being able to take multiple photo bursts at once and giving yourself the opportunity to select only the best (your creative montage can only work with the best) from a series of images. Are you thinking that this sounds like an impossibility? Well you should know that it is quite possible and in fact very easy.

You can easily take multiple Photo bursts at once by simply holding down the capture button. This will allow your phone to take a quick series of rapid shots or bursts in quick succession. If you think about it, this is a really cool feature when you want to take photos of a moving object. You can scan through the bursts to pick the best for your montage.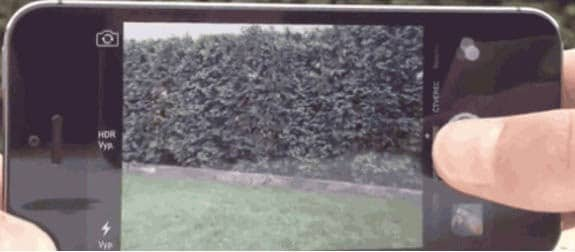 9

Teach Siri to Pronounce Words

By far at least in our opinions, one of the coolest feature of any iOS device. Despite minor problems in the past, Siri can be quite helpful in her own right. In fact, you can help Siri do her job better which would be a lot better than going to complain on forums when she doesn't understand what you're asking her.

For instance, you could teach Siri to pronounce certain words. All you have to do to teach her is wait for her to mispronounce a certain word. When she does just tell her "That's not how you pronounce" (insert Mispronounced word here) and she will offer you alternatives from which you can select the best one.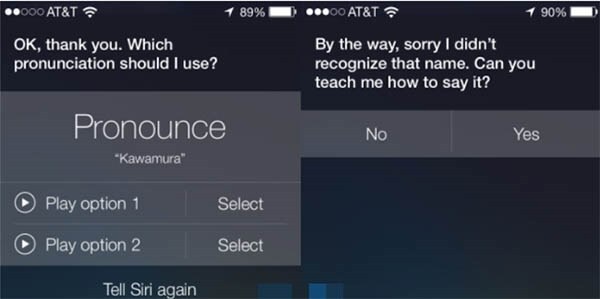 10

iPhone 7 Camera

We can't talk about a new iPhone release without talking about the camera. There are numerous rumors about the new iPhone's camera starting with the elimination of the camera bump that has become a prominent feature on the iPhone 6s, as a result of the new telephoto lese technology. While the specifications of the camera for the new iPhone 7 is still unclear, it is expected to be better.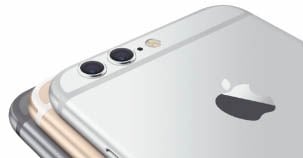 11

Create Themed Montages in iPhone 7

While this is a feature you can expect on iOS 10. We list it here because the new iPhone 7 will come with iOS 10 straight from the box, or at least that's the rumor. This is a really cool feature if you like to play around with photos and allows you to stitch together a number of videos and photos to create a montage. The Photos App will also com with facial recognition. You even get to search the camera roll for specific friends and find the perfect images to include in your montage.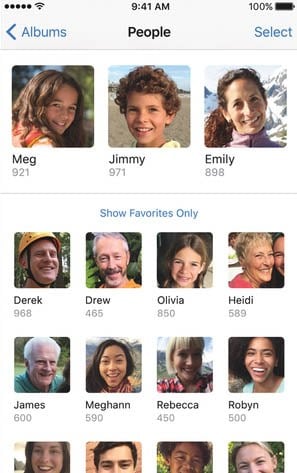 12

Lyrics in Apple Music for iPhone 7

Music lovers will especially like this feature for sure. Apple Music has now integrated song lyrics allowing you to "correctly" sing along to your favorite song. When listening to a song, you can simply pull up to reveal the lyrics of the song. You can hide or expand to show the fill lyrics. As at right now, Apple hasn't secured the rights to display the song lyrics form all music publishers so it may be that your favorite song doesn't come with lyrics. It is still a cool feature though and it will only be a matter of time before Apple can display lyrics for all available songs, especially of people like the feature.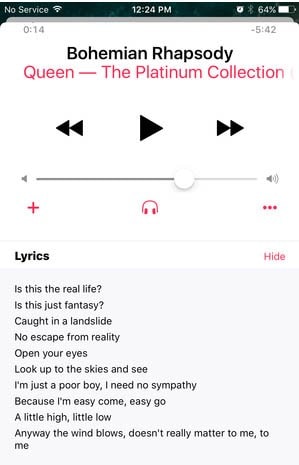 But it is worth pointing out that while all of these improvements seem great, they aren't official. We just have to wait and see.
Download iSkysoft Phone Transfer to Transfer, Backup and Restore Phone Data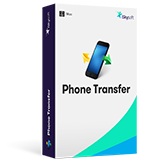 iSkysoft Phone Transfer - Cross Platform Transfer, Risk-free and Without Losing Quality
It is very easy to use. Transferring your data can be done in just three easy steps and be completed in just a few minutes.
You can transfer just about any type of data from one device to another. That includes photos, videos, music, documents, call logs, message and even contacts.
iSkysoft Phone Transfer supports over 3,500 phones, including Android, Blackberry and iOS phones.
It can also be used to create a full backup of all the data on your device.