If you have restored your iPhone, probably because of data loss or due to jailbreak, or accidental format, your iPhone may start sending you the error message asking you to "Enter voicemail password" for long. This is mainly due to security reasons. You purchased your phone, you set a voicemail password and you have probably forgotten. If you didn't set, then an employee in the Apple Store set it up for you to the default 1111, or 0000, or 1234, or the last 4 digits of your social security number. This should not worry you as you can always reset the password.
Part 1. What Should We Do After Getting"Password Incorrect: Enter Voicemail Password"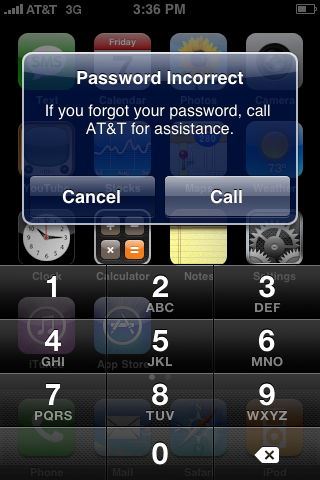 Your iPhone may start sending a pop-up message saying "Password incorrect: Enter Voicemail Password".
Step 1: Click the little question mark on the pop-up.
Step 2: Touch the call button. This way you will connect to your cellular service provider.
Step 3: AT&T will send you a temporary iPhone voicemail password.
Step 4: Setup your iPhone with the new password when prompted to. You can then change your VM password by going to "Settings" > "Phone" > "Change voicemail password".
Part 2. Recommend Useful Tool to Recover iPhone Voicemails
Have you lost that important voicemail by accidentally deleting it? Or you just listened to the voicemail deleted it thinking that you might not need it anymore? When you think of retrieving your lost voicemails or any other data that is important to you, you need to use the best software that can help you retrieve them. iSkysoft iPhone Data Recovery is the best software to retrieve your voicemails. This app can retrieve several lost file data (both text and media). It can be used by anybody who knows how to use a computer.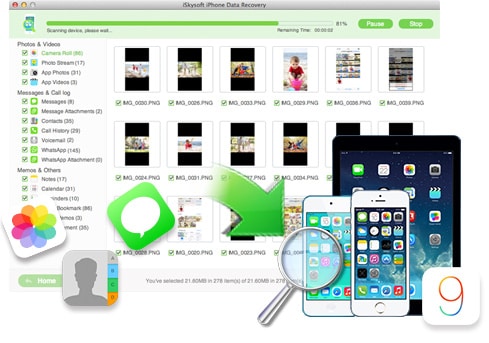 Key Features of iSkysoft iPhone Data Recovery
iSkysoft iPhone Data Recovery is a powerful data recovery tool that can restore more than 19 different data file which include voicemails, photo stream, apps, app documents, app photos , app videos, reminder, calendar, voice memo, iMessage, messages, photos, videos, contacts, call history, and many more.
The app can do what iTunes cannot do. It allows you to selectively retrieve your voicemails and any other data that you want. It gives you a chance to preview all the data that can be recovered and when you are completely satisfied with the content, then you can select and restore them.
It can restore data using three different modes. These modes are: Restore lost data directly from the iPhone; Restore lost data on iPhone with iTunes backup file; Restore lost data on iPhone with iCloud backup file.
Restore you iPhone to normal using iSkysoft iPhone Data Recovery. You can not only use this app to restore the data that has been lost but also us it to restore any iPhone that is stuck in the recovery loop mode or the white screen to normal. To do so, you select the feature called "Restore iOS to Normal".