Part 1. Reasons why you can't transfer MP4 videos to your iPad
There are so many reasons why transferring MP4 files iPad do fail. Some of these reasons are:
1. There may be support issues which may arise if the codecs support needed by the iPad to handle the MP4 is not present in the iPad. Any attempt to try to transfer without this support will always lead to failure.
2. Another problem can be that the resolution of the MP4 video is higher than that of the iPad making the transfer impossible as the iPad can't handle the higher resolution.
3. The format of the video to be transferred may not be compatible with the iPad that you want to transfer to. You can't put a square peg in a round hole, can you?
No matter what is responsible for this failure of transferring MP4 videos to iPad, it can be overcome by using dr.fone to handle the transfer process.
Part 2. How to Transfer MP4 Videos to iPad Successfully
dr.fone for Mac (dr.fone for Windows) is the best tool that can be used to transfer MP4 videos to iPad without entertaining the fear of failure. This is made possible by the various features of this software which is designed to make video transfer easy.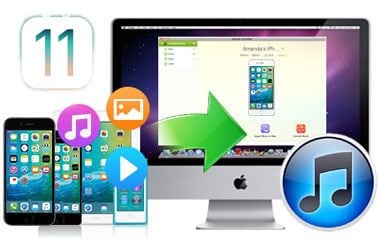 This is software developed to ease the transfer of multimedia music, videos and photos from an Apple device to another without the attendant problems and challenges that are present in other multimedia file-sharing devices such as transfer failure and loss of resolution during transfer. Apart from videos, other files that can be handled very well by this software are photos, music files, and playlists among other multimedia files.
You can transfer MP4 to iPad faster and easier.
The interference of iTunes is prevented when you are using it to transfer videos.
It is suitably designed to transfer videos of any format from one device to another.
It has an inbuilt file converter which comes handy if there is the need to make some conversion of video files from one format to another.
How to transfer MP4 videos to iPad with dr.fone
Whether the MP4 videos you're going to transfer to iPad are in iPad friendly formats nor not, dr.fone will help you successfully add them to iPad. The only difference is that if it is iPad friendly format, then dr.fone will transfer the MP4 videos to iPad directly. If not, a prompt will ask you to ensure the conversion. You just need to ensure the conversion by click the button appears in the window. The following is a step by step guide on how to transfer mp4 to iPad via dr.fone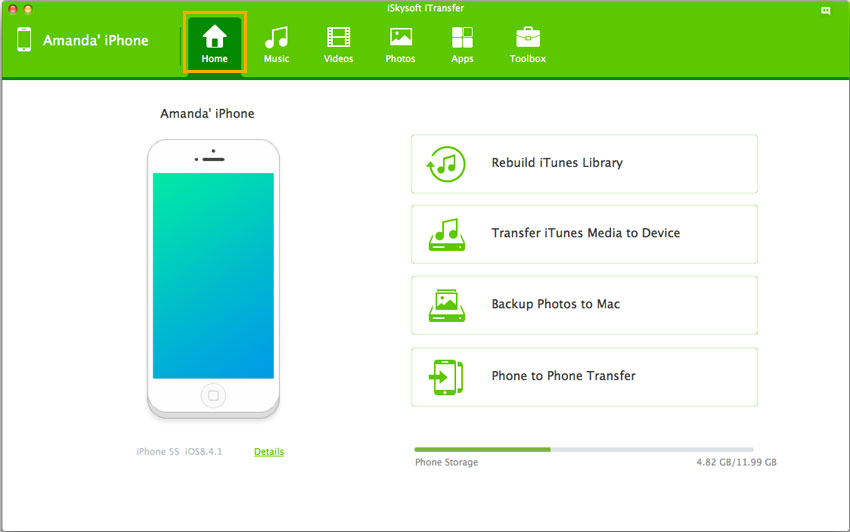 Step 1. Connect your iPad with your computer and launch dr.fone. It will detect your iPad and display it in the main window when connected successfully.
(**Click the screenshot to enlarge)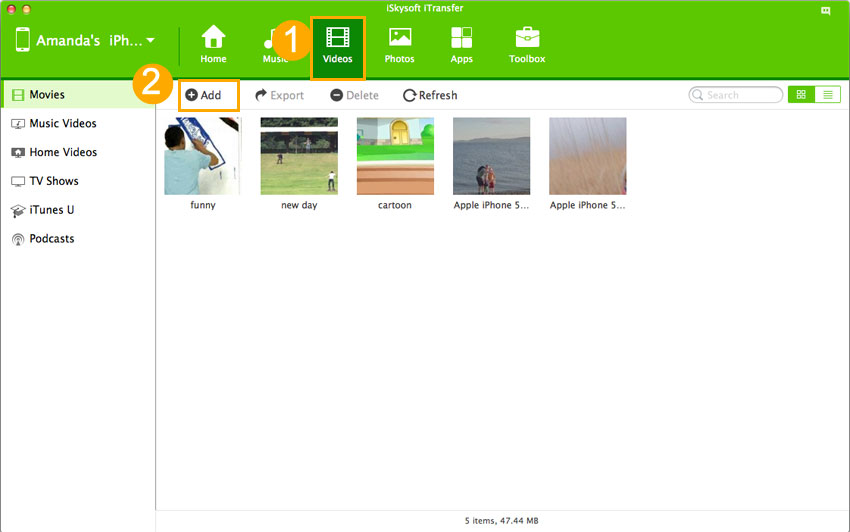 Step 2. Click Videos tab on the top menus to get to the video management window, from where you can see the videos on your iPad are displayed. Click Add button to brower videos on your computer and add them to your iPad.
Tips: MP4 not play on iPad? MP4 movie not sync to iPad? Can't put MP4 to iPad?
The video and audio formats supported by the iPad are relatively limited compared to the large number of formats available today on the market. The following are the video and audio formats that are supported by the iPad.
iPad supported video and audio formats include:
videos of up to 720p and 30frames/second. Main profile level-3.1 with AAC LC audio of up to 160 Kb per second, 48kHz, and stereo-audio in .mp4, .MOV and .m4v file-format.
MPEG4 videos of up to 2.5Mbs per second, 640 by 480 pixels, 30frames/second. A Simple-profile with AAC LC audio of up to 160 Kb per second per a channel, 48kHz, stereo-audio in .MP4, .MOV and .M4V file formats.
Motion-JPEG (M-JPEG) of up to 35 Mb/second, 1280 by 720 pixels, 30frames/second. Audios in ulaw and the PCM stereo-audio in .AVI type of file format.
So, if you find MP4 video format not play on iPad, or MP4 movie can't transfer to iPad, it means your videos or audios format are not supported by iPad, you are suggested to use dr.fone to help you convert and trasnfer MP4 to iPad. You can now enjoy your mp4 on your iPad anytime and anywhere.