Your iPhone has been slowing down lately and you think you know the solution. You know that the only thing to do is to clean up the iPhone's storage. When most people think about cleaning up their devices they turn to cleaner apps and one of the best is Clean Master for iPhone. Clean Master is a great solution to clean out your mobile devices. It will work for your iPhone (iPhone 7 included) but it's not available for iPad users.
Fortunately, there are a lot of programs that are designed to help you quickly and easily get rid of all of these files and many more junk files you can't access on your own and you don't have to download any of them on to your device. But this solution also presents another problem. With so many of these programs to choose from, it is almost impossible to figure out which one will work just as good or even better than Clean Master. This article is going to present you with the best clean master alternative you are ever going to find. We will also take it one step further and show you how to use it.
How to Clean Out Your iPhone
By far the best clean master alternative you will find in the market is dr.fone (Mac) - Data Eraser (IS) (or dr.fone - Data Eraser (IS)). This program is designed to aid in easily, quickly and very efficiently cleaning your iPhone of all its junk files thereby improving its performance. It is also quite compatible with all other iOS (iOS 10) device and can be used to clear out a whole host of files including browser history, cache data, videos, music, photos, call logs and many more form your device all in a single click.
Key Features of dr.fone - Data Eraser (IS):
It is very easy to use. Cleaning out your iPhone (including iPhone 7) is not in just one click but in no time at all.
All files that are deleted using this program are not recoverable, making it the most secure option.
You can select the file types you would like to erase before deleting.
It can also be used to clean out junk files thereby speeding up your iPhone.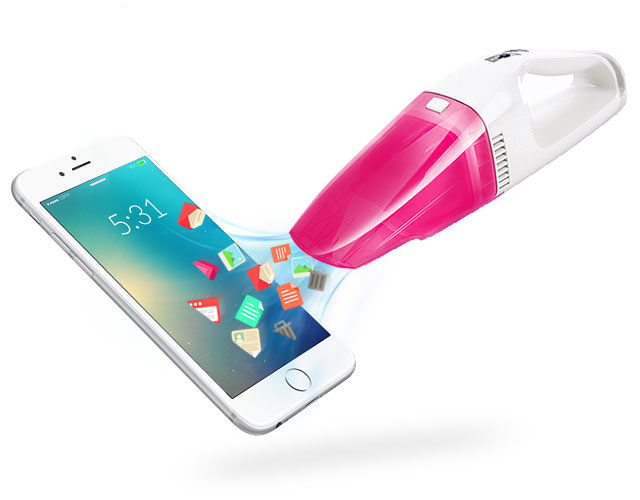 You can use it to clean out personal information on your iPhone such as browser history and banking information that could get into the wrong hands.
Step-by-Step Guide to Clean Out iPhone
Using dr.fone (Mac) - Data Eraser (IS) to clean out your iPhone is very easy. Just follow these very simple steps and your iPhone will perform better and have more storage.
Step 5. You then needs to ensure that the data that is to be deleted is selected. The "Erase Now" button is then to be pressed. After that, a pop-up window will be seen, then type "delete" to confirm and click "Erase Now" button, then the the chosen data will begin to be erased. This also completes the process in full.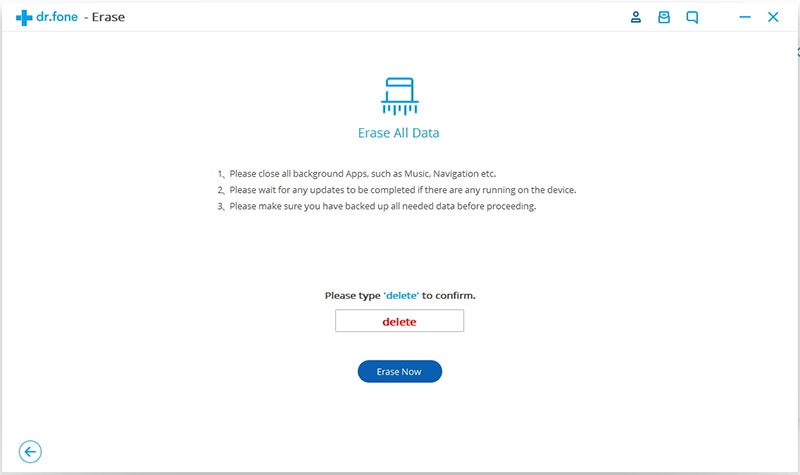 Just like that your iPhone will be cleaner, have more storage and perform a lot better than it did before. The major selling point of this software is that it is so easy to use. There are very few moving parts making it the best choice even if you are a novice and have never used any of these cleaner programs.
Try it, it will make your iPhone faster, easier to use and create more storage on your iPhone for you to store more stuff.