Your iPhone starts running slow as it approaches memory capacity, and when this happens, you need to learn how to clear apps on iPhone that you no longer need or use frequently. Alternatively, you can free up memory by shedding some of the app's contents to free up active memory and processing resources. For example, deleting outdated books from iBooks, older texts from messages, unneeded voice memos, albums and tracks from the Music app.
Multitasking could also be the cause of slow performance in and iPhone. When you leave an open app, the iOS saves its state. However, a few apps, such as music apps, continue running in the background and in the process, consuming some of the iPhone's resources. Depending on your iPhone's settings, some apps could also be contacting the internet while running in the background. The higher the number of running apps, the more the burden your device will be and the greater the risk that it will slow down considerably. Here we share tips on how to clear iPhone app or close running app on iPhone.
Part 1: How to Clear Apps on iPhone in an Easy Way
If your iPhone is filled with lots of apps that you don't need anymore, or have unwanted updates, then you may want to remove those apps from your device. While many users opt to simply uninstall them, these apps may continue affecting the phone's performance since they are not permanently deleted. dr.fone (Mac) - Data Eraser (IS) (or dr.fone - Data Eraser (IS)) is currently the best tool you can use to completely get rid of unwanted data and content from any iPhone. It offers an express iPhone clean up utility that lets you choose from three distinct data erasing modes: Erase Deleted Data, Erase All Data and Erase Private Data. This makes it ideal for any situation where you need to reclaim storage space from your phone as it removes all the junk.
Key Features of dr.fone - Data Eraser (IS):
The "Erase All Data" lets clear the phone completely with a single click of a button.
The "Erase Deleted Data" feature lets you permanently remove all deleted data from your device.
The 'Clear Junk Files" feature clears all files that aren't in use one your phone.
The "Photo Compressor" compresses selected photos to free up space in your phone.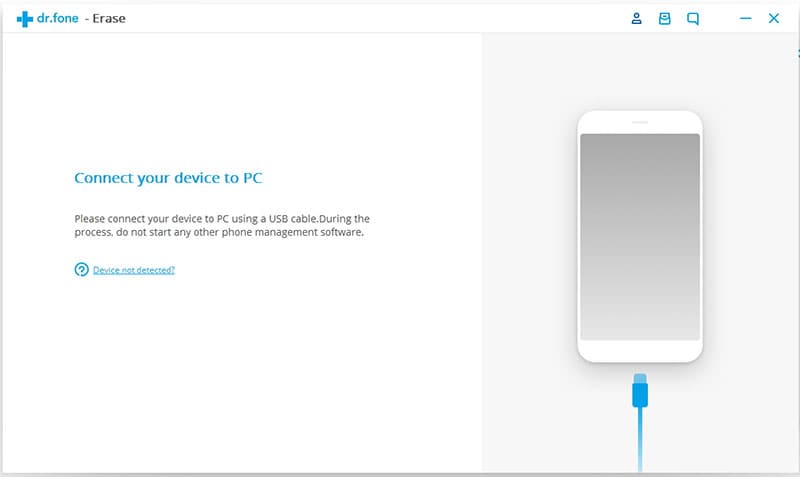 Steps on How to Clear iPhone Apps
Part 2: How to Close Running Apps on iOS 6 and iOS 7/iOS 9
Closing running apps prevents them from taking up memory, resources and saves batter life. Moreover, some apps such as Skype, Facebook and other big media apps don't behave well when you try to close them. When this happens when you are using iOS 6, 7 and 9, you should try force quitting them.
Steps on how to force quit running apps
If the closing option doesn't work, simply quit the screen to commence force quitting.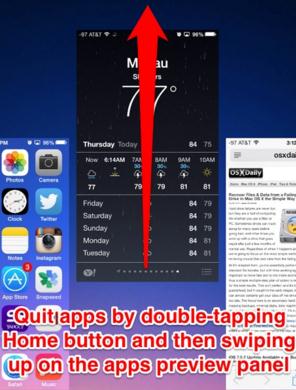 Step 1: Tap the Home button twice - this will bring out the bar at the bottom of the screen.
Step 2: Choose the application. If you have more than one running application, simply slide to the one you need to close
Step 3: Tap and hold the icon for 2 seconds. This will tell the iOS that you want to close the application. The application's icon will begin shaking and an animation showing that the app is ready to be closed will appear.
Step 4: Press the icon again to close the app. This will close the app and its data will be removed from the iPhone's memory. You should always keep your iOS running clean so that it doesn't become messy in the future.