Once you connect your iPhone to a computer, you will encounter "other" listed in the iTunes usage bar graph. You may not be well versed on the subjects that cover various terms such as cache, album art, cookies and stuff which are very common with Mac, PCs, and iPhone. Therefore, you may keep on wondering what "other" is. You should never be worried as you are not alone. Almost all iPhone users have "other" data on their Devices.
If you never clear up the other data that accumulates in your iPhone, soon you will realize that half the space of your iPhone's is taken up by "Other." So how to clear other on iPhone completely and easily? No worry! Here is the solution for you.
How to Clear "Other" Data on iPhone
If you would like to erase the "other" files, you should download the highly rated professional data destroyer known as dr.fone (Mac) - Data Eraser (IS) (or dr.fone - Data Eraser (IS)). This is the best iOS data eraser that secures private data on iPhone,iPod, iPad and Android devices. It deletes both the deleted and undeleted data 100% permanently with 100% unrecoverable even with the latest data recovery software. It is programmed to erase messages, logins, browser history, videos, music, photos, cache data and more. It ensures that personal information remains private and does not get in the hands of data criminals. dr.fone - Data Eraser (IS) is a must have software if you would like to erase "Other" data on iPhone completely.
Key Features of dr.fone - Data Eraser (IS):
iSkysoft clears all the unnecessary junk files from iPhone, iPad, iPod and Android devices. This helps in freeing up space and speeding up the devices performances.
Files compressor feature helps users to compress their files and save space for their devices without losing the quality of the original documents and data.
The software overwrites deleted files and data. Simple deletes and factory reset can not remove data on your iPhone completely as the latest data recovery tools can still be used to recover them. dr.fone - Data Eraser (IS) deletes the deleted data permanently.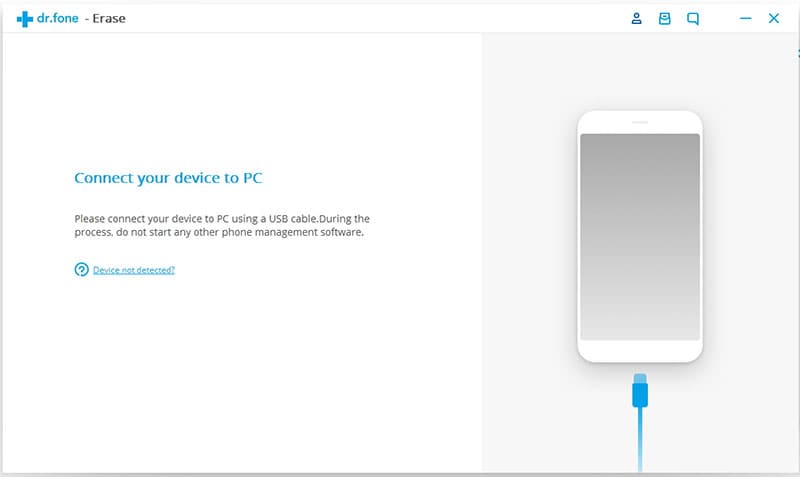 Steps on How to Clear "Other" on iPhone
More Tips about Other
What is Other Data?
When your iPhone is connected to a computer, iTunes data bar will list eight standard data categories, including Apps, Movies, Music, Podcasts, Books, TV Shows, Photos, and Info. Any other things stored on your iPhone and cannot fit in these eight categories are categorized as "Other". These includes a combination of browser cache, voice memos, mail cache, mail messages, mail attachments, media, notes, call history, saved data files, game data, crud resulting from jailbreaking an iPhone, iTunes Backup, Safari Reading lists and apps caches.
Why Does "Other" Take Up Your iPhone's Space?
"Other" isn't always a big problem for many iPhone users, and they can use their devices for years without finding out that it's an issue consuming their i Phones storage space. However, those who share or download large amounts of data will realize that it occupies a lot of space. "Other" can take up your iPhone's space more than other applications and files such as music, videos, documents and more. It can pile up to the level where your iPhone will not have enough space for any other additional file.
How to Clear Specified "Other" to Recover Space on Your iPhone
1. Clear The Safari Data, Cookies, and History: Open Settings>Safari>Clear Cookies, Data, History. You should know that you will lose the saved web settings as well as logins to your favorite sites.
2. Delete the Large iMessages and Threads: Long threads of iMessages takes up a lot of space, especially if you receive photos, animated gifs, movies or any other files. Launch the Messages app on your iPhone, tap the (-) button for each of the entire message thread and delete them.
3. Clear the Voice Memos: Open Voice Memos, tap on the memos you would like to delete and clear them by tapping the red "Delete" button.
After using all the above-listed tips, restart your iPhone so that it can recalculate the usage data efficiently. You can connect your iPhone to a computer and use iTunes to check the space recovered from the "Other" category.