There are times you need to erase data from an iPhone 5 and many times it must be done in a hurry. For example, if you drop your iPhone and choose not to use it anymore or if you want to sell it to upgrade to a different phone, it is important to find out how to erase an iPhone 5 in order to remove your personal data right away. There are several ways to do this but they almost always involve the use of iTunes or iCloud. What do you do if you are in a situation where neither is available and yet you need to clear your phone? Don't panic because there are ways around the problem.
How to Erase iPhone 5 Data without iTunes and iCloud
The easiest way to erase iphone 5 personal data is to use dr.fone (Mac) - Data Eraser (IS) (or dr.fone - Data Eraser (IS)). This program has features to help you clear your phone quickly and easily. In this way, you can be sure that your information and personal data are kept safe because you can permanently erase the deleted files, clear browsing history, and full eliminate the possibility of someone retrieving your data.
Key Features of dr.fone - Data Eraser (IS)
1 click erase everything on your iPhone 5, iPhone 6s, iPad and iPod.
Permanently erase deleted files on your devices.
Delete your iPhone private data to protect your private information.
Clear junk files to free up space for your iPhone.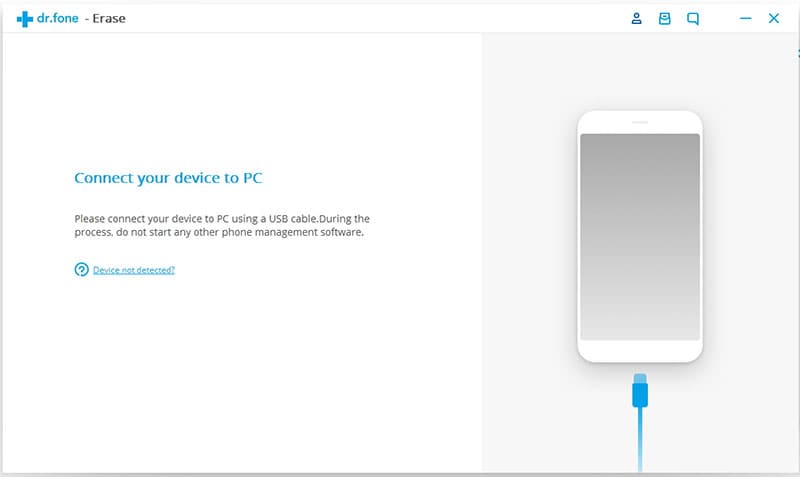 Steps for How to Completely Erase iPhone 5 Easily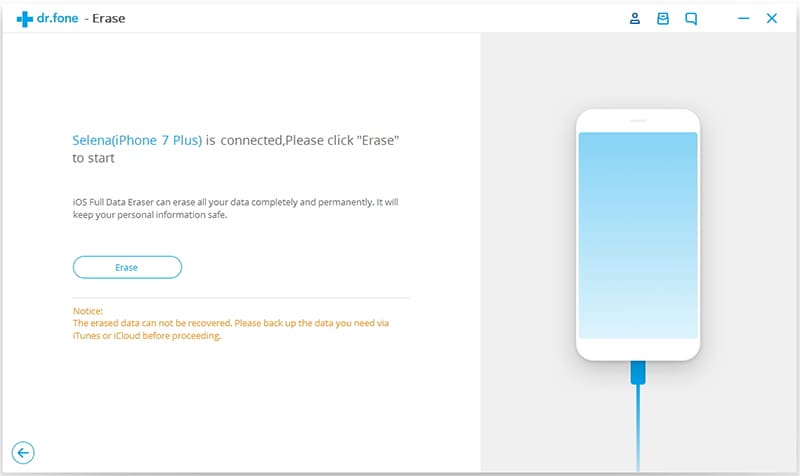 Step 1: Download and install the program
First, download and install this safe and useful dr.fone - Data Eraser (IS) software. The secure website provides safe and easy downloading. Connect your iPhone to your computer with a USB cable and you will be given options for your phone on the program screen.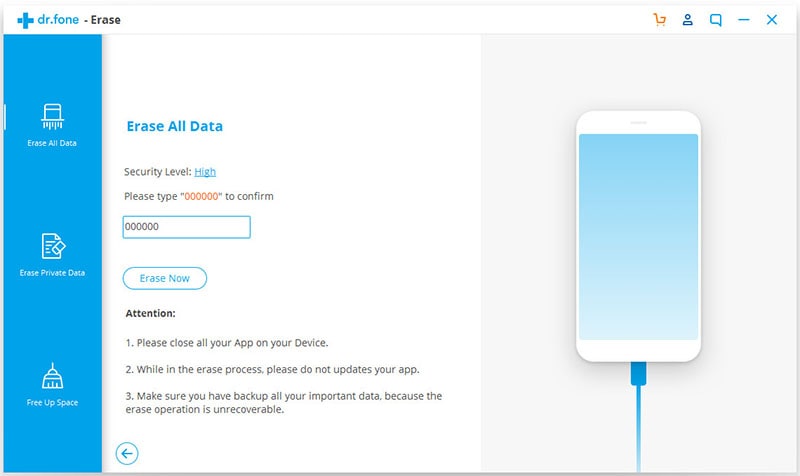 Step 2: Choose the erase mode
Begin the deletion process by clicking the option entitled "Erase All Data". And click the "Erase Now" button.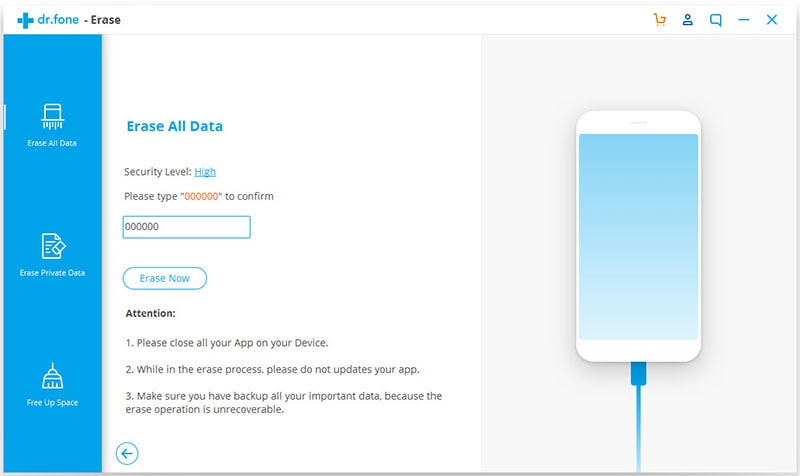 Step 3: Start erasing data from iPhone
You will get a pop-up window notifying you to type "delete" to confirm the erasing. After you type "delete" and click "Erase Now", the program will start scanning your device erase everything on your iPhone 5, including call history, contacts, mail, calendar notes, reminders, Facetime data, messages, voice notes, bookmarks, photos, videos, etc.
Keep your phone plugged in while the software scans and deletes files. After that, you will then see a screen that says, "Completed".
By using a proven method for removing your data, you can be sure to keep your personal data and identity safe. As smart phones become more and more a part of our everyday lives, it becomes imperative to protect the information that we store there. Find a software program that you feel comfortable with rather than trying to forge through on your own in an attempt to clear data that is so important to guard.