"why is it that my 16 GB iPhone/iPad's true formatted storage capacity tends to be different to the advertised storage capacity?" It's really becoming a rising concern for iPhone or iPad users about how much storage is really in 16 GB iPhone. What is the actual formatted storage capacity of a 16 GB iPhone? How many songs can it hold? Why is the true capacity usually lower than the official published figure? With all these and many more questions, we will precisely explain why in this article.
Part 1. How Much Storage Actually Can be Used on a 16GB iPhone
The approximate space that can actually be in 16GB iPhone is usually 12.8 GB (prior to any kind of installation), Apple Company tries to explain the reason for this quite noticeable difference of storage space; storage device manufactures measure capacity using the decimal system, so 1 GB is calculated as 1, 000,000,000 bytes. The capacity of the storage media in ones' Mac, iPhone, iPad or any other Apple device is measured using this decimal system. When viewing the capacity of ones' iPhone within its operating system, the capacity is usually reported using the binary system (base2) of measurement and we know in Binary, 1 GB is equivalent to 1,073,741,824 bytes."
Now having information that your 16GB iPhone could actually be lesser than that, managing your storage capacity of your phone could actually be a good thing to consider and take action into ensuring you always get rid of unwanted file and data that always consumes all your storage space. All this has been made quite possible and too easy by the dr.fone (Mac) - Data Eraser (IS) it main purpose to your phone is to delete iphone data when storage is full.
dr.fone (Mac) - Data Eraser (IS) (or dr.fone - Data Eraser (IS)) is the best iPhone, iPod, iPad Data Eraser. It is able to securely erase messages, log information, cache data, browser history, music, photos, videos and many more files from your devices with a hundred percent unrecoverable chances.
Key Features of dr.fone - Data Eraser (IS):
Secures personal information and cleans up junk files and free up space.
dr.fone (Mac) - Data Eraser (IS) allows you to be able to delete unnecessary and junk file from your iPhone device at any time you want. It also helps you compress files and save space.
Permanently overwrites deleted files; factory resetting your device does not remove data completely from your phone.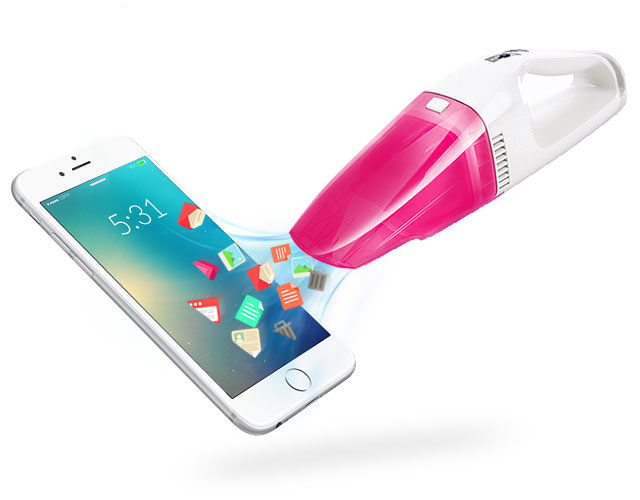 Part 2. How Many Songs Can a 16GB iPhone Hold
The totally number of songs that a 16GB iPhone can hold will greatly depend on the songs themselves. This depends most important on the quality of the files one uses. High quality song files usually take up larger space than compared to others. A single song that has been encoded as an mp3 at as normal bitrate of 128kbs normally takes up to about 1MB per minute so we should average it to 4MB per song. However you may find some songs are drastically larger than that figure. Also longer tracks can be different in size. Some argue that a 16 GB iPhone can accommodate approximately 2615 songs since most of the songs were iTunes purchases and were 128KBPS.
Tips on backing up your songs on your PC (or Mac)
As we become more dependent on technology and the internet on almost every aspect of our lives, we tend to forget how easily the data stored in our computers or phones can be lost and do not have the idea on how to manage the capacity on iPhone. Having a backup plan is always advisable just to be ready for a rainy day since anything can happen to your device. You can rest easy knowing you have all your files securely saved somewhere just in case anything happens.
Backup the songs in external hard drives

This is one of the easiest and most common ways to have a copy of your files. Saving your device data could really be a good option to choose.

Manually backing up files

In case you want to back up music files, you can copy them directly to an external hard drive. It is an easy way to protect your most important files and data. To do this, connect the external hard drive to a computer, then simply click and drag the wanted music files the external drive.

Backing up files online

Even with backing up of files on an external files, it's still possible to lose your data or even to destroy it. Having your files saved online is the safest way to have your files backed up in case you want them backed up .storing your file in the cloud makes you less vulnerable to risks like theft, tampering or even accidental damage.