If you have lately upgraded your iPhone, it is very likely that you may have come across a message stating your phone storage. It is actually a very dreaded situation when the message lets you know that you are running out of your storage space. Say, you take a picture or have downloaded an app, but a message pops up on your iPhone's screen that you do not have enough space to install or save it. No one would want that to happen. But this scenario is very common especially after the release of iOS 8. The users of iOS devices are facing this problem when they have to upgrade to the newer versions of iOS. Therefore, a frequent check storage on iPhone will keep you updated with the current storage. It will surely save you a lot of time and hassle of the last minute data deletion. When you know the current status of your storage and available space, you can free your space before running into any such problem.
The Guides on How to Check Storage on iPhone
Fortunately, there is a way out of the problem how to check the storage and that too very simple and quick. If you want to check available storage of your iOS device like iPhone, iPad or iPod, follow these easy steps.
Step-By-Step Guide to Check Storage on iPhone
Step 1

Enter "General" tab

Go the apps section of your iPhone and launch the Settings app. It will display you various options all related to the settings of your device. Choose the "General" tab from the list.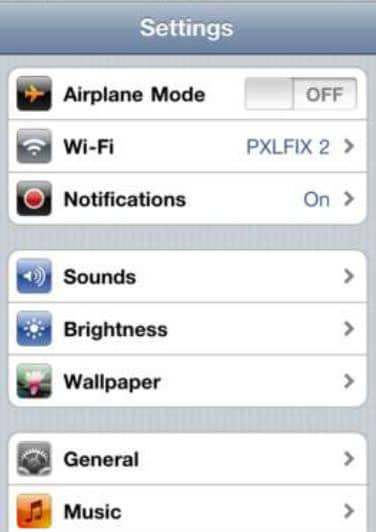 Step 2

Select "About" tab

When you will click the General tab on your device, a new list will open. Select "About" tab from the options.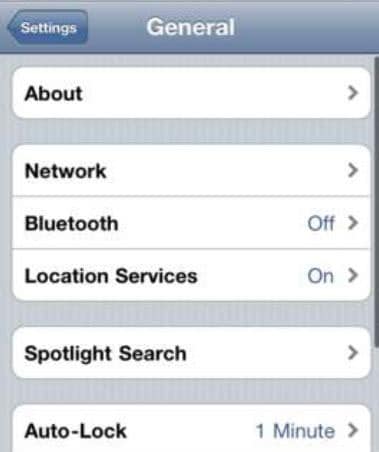 Step 3

Check the Capacity of iPhone

In the "About" menu, scroll down to find the "Available" option. There will be other "Capacity" option as well that will tell you the storage capacity of your phone. This available option will show you all the space that is left in your iPhone. Keeping this in mind, you can free your space whenever you may want.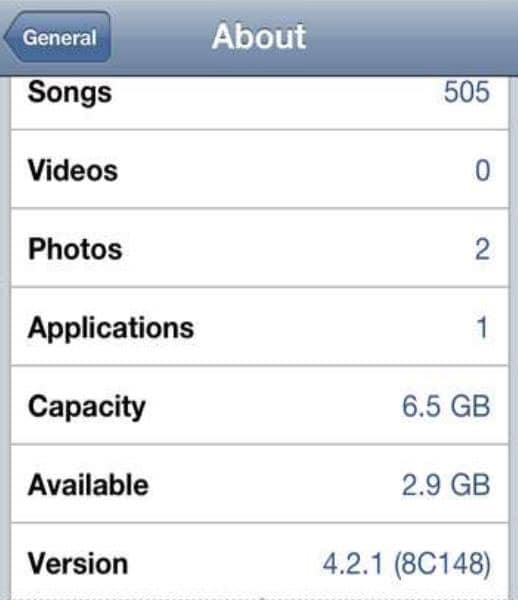 If you want to see the breakup of your storage, then plug your device to computer and load iTunes. When it is loaded, open the device profile in your iTunes. There will be a storage meter at the bottom of the computer screen. It will show the percentage of space occupied by photos, apps, documents, music and other such data individually. For checking the space occupied by particular apps on your iPhone, load the Settings app. Then go to General > Usage > Manage Storage, navigate under storage not "iCloud". A list will appear on your screen which will show apps in the increasing order of the space occupied by them.
Recommendation: The Easiest Way to Delete Junk Files on iPhone
dr.fone (Mac) - Data Eraser (IS) (or dr.fone - Data Eraser (IS)) is a very efficient application specifically developed for deleting unwanted data on your iPhones. The app is perfect for any iOS device like iPhone, iPad, and iPod as well. When you want to delete various data on your phone like email accounts, calendars, contacts, dr.fone - Data Eraser (IS) is the most appropriate tool. The application is extremely secure and proficiently deletes all information without any leakage. So, when you want to delete any private data that may include browsing history, banking information and other such important data, you can easily use this tool. It is very easy-to-use and takes only few quick steps in deleting any information.
Key Features of dr.fone - Data Eraser (IS):
It makes more space available on your device by deleting the junk files present in it. It takes only one click and all the unnecessary files are deleted from your device.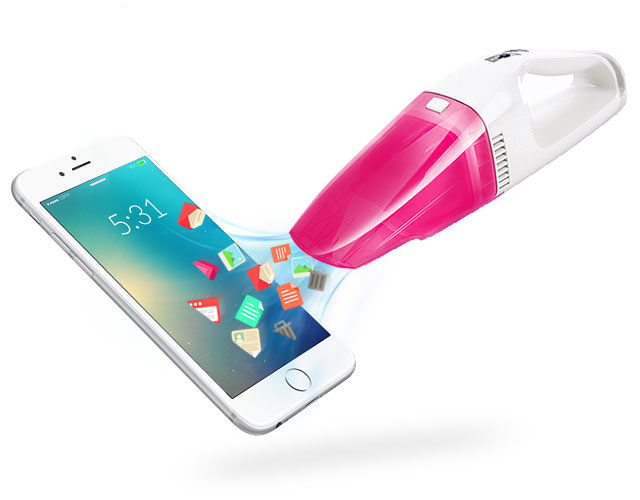 When you normally delete some files, they are liable to be stored again. But this application deletes the erased files effectively so that they can never be recovered again.
The application has 5 in-built data erasing modes. All the modes are very effectual in deleting any data you want. Other useful options of the app are Erase Private Data, Express Cleanup and Photo Compressor.
Whether it is an iPhone, iPad or iPod. dr.fone - Data Eraser (IS) is the best tool for erasing data safely and securely.
The tool is very advantageous when you are upgrading or changing your iPhone. This is the most crucial time when you are deleting several important data on your iPhone. So, this innovative application will make sure that all your personal data is deleted securely.