If your iPhone has been less than ideal in terms of performance lately or you haven't been able to save any new data on the device due to lack of storage, you may need to know how to clean iPhone Storage. It is not uncommon to find that after some time your device performance dips and as you accumulate more stuff, you may find that you don't have enough storage for your device to hold it all. Fortunately for you there are a lot of things you can do to free up some storage on your device and essentially clean out the iPhone. You may have heard of a few such as clearing your browser history, deleting some of your apps, getting rid of some of your contacts and even getting rid of the app data on your device.
While some of these measures can be effective in cleaning out storage, not all of them are particularly easy to accomplish. But even more important each one of these measures is bound to take up so much of your time, time that could be better spent doing something more important. For instance, in order to clear app data, you have to delete an app and then reinstall it from the App store. Imagine if you had to clear app data for 20 or 30 apps. Fortunately for you, we have a solution that will take no more than five minutes to accomplish. Read on to find out how.
How to Easily and Effectively Clean iPhone Storage
To easily and effectively clean your iPhone storage, you will require the services of the best iPhone eraser, dr.fone (Mac) - Data Eraser (IS) (or dr.fone - Data Eraser (IS)). This software is specifically designed to make it easy for you to erase any and even all files from your iPhone. This software that is compatible with all models of iPad, iPhone and iPod, is easy to use and 100% safe.
Key Features of dr.fone - Data Eraser (IS):
It allows users to easily protect their private data if they want to sell or recycle their device.
Deleting data using this program is permanent. The data will not be recoverable in any other means.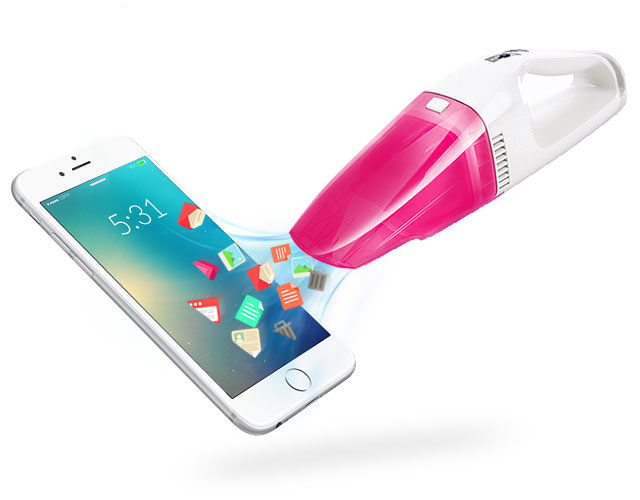 It allows you to remove junk files from your device thus freeing up a lot of space and speeding up your device very quickly, easily and effectively.
Above all, it is easy to use, 100% safe and is compatible with all iOS devices including the new iPhone 6s and 6s plus.
As you shall see very shortly, it is very easy to use. Just follow these very simple steps and you will clear storage on your iPhone very easily.
Step-by-Step Guide to Clean out Storage on iPhone
Step 6. Now simply select the files you would like to completely eliminate from the device and click "Erase Now". A popup window will appear. Type the word "delete" to confirm that you want to erase files from your iPhone and then click "Erase Now" again to complete the process.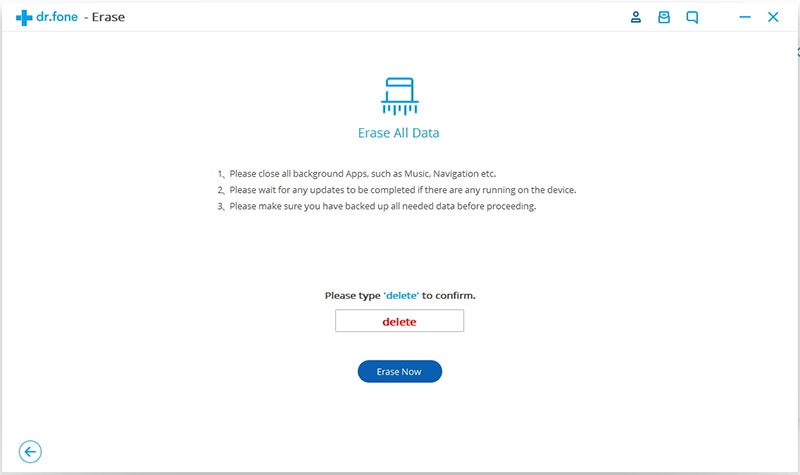 Just like that, in no time at all your iPhone will have more storage space and perform optimally.