Is your iPad running slower than usual? How about trying to clear cookies on iPad. While there are several reasons why your iPad performance might be low, clearing cookies on iPad is one of the easiest ways of boosting the performance. The safari app, which is the official browser on iPad tends to take up a lot of space when cookies are accumulated, which can significantly slow your iPad down especially if you have limited memory. Clearing the cookies helps to free up the memory, which can then be used for other functions, thus boosting the performance.
Part 1: How to Get Rid of Cookies on iPad to Speed Up Your Device
dr.fone (Mac) - Data Eraser (IS) (or dr.fone - Data Eraser (IS)) is data erasing application for that helps to securely delete messages, photos, videos, website login information, browser history, cache, cookies and other files on iPhones, iPads, iPods, Android phones and other mobile devices. The secure erasing of the data helps to protect your personal information from falling into unauthorized hands in case your device gets lost or stolen. In addition, it helps to free up space on your device, which can help to boost the performance.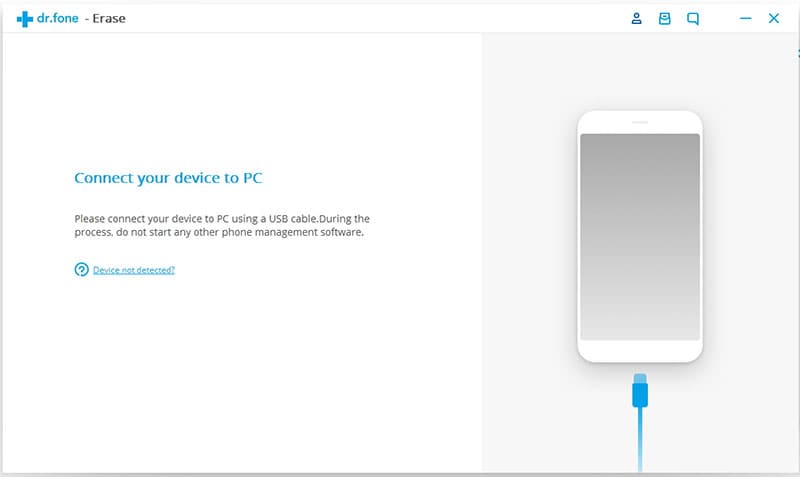 Key Features of This iPhone Data Eraser:
Secure erasing of private data

The software helps to securely erase sensitive personal and private information on your device such as log in information, banking information, browsing history, and other types of data, which can cause serious problems for you if revealed to others.

Clearing of junk files

As you continue using your iPad over a period of time, it tends to accumulate a lot of junk files which take up a significant portion of your device's memory, causing it to slow down. dr.fone - Data Eraser (IS) helps to clear these junk files, which helps to free up storage space and speed up your device.

Permanently erasing of "deleted files"

When you simply delete files on your mobile device, the files are not completely erased and can be recovered using a data recovery application. iSkysoft Data Erase helps to protect any private data you have deleted on your phone by securely erasing it from the device and then overwriting. This ensures that even data recovery tools cannot be able to recover the deleted information.

Multiple device support

iSkysoft Data Erase can be used with several devices, including the iPhone, iPod, iPad, Android phones and tablets, and other mobile devices running on iOS and Android operating software.
How to Erase Private Data on iPad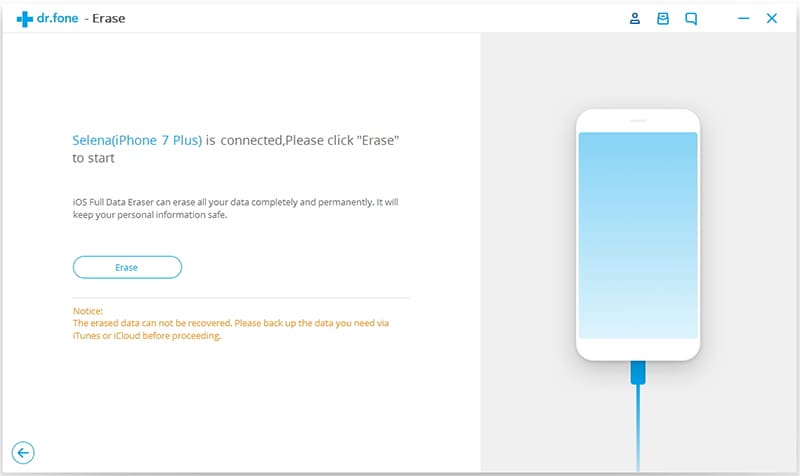 Step 1: Launch the program and connect iPad to computer
Download, install and run the iSkysoft Data Erase on your computer. Then connect your iPad to your computer using a USB cable. Once your iPad has been connected, the application will detect it and display the device information on the application's main interface.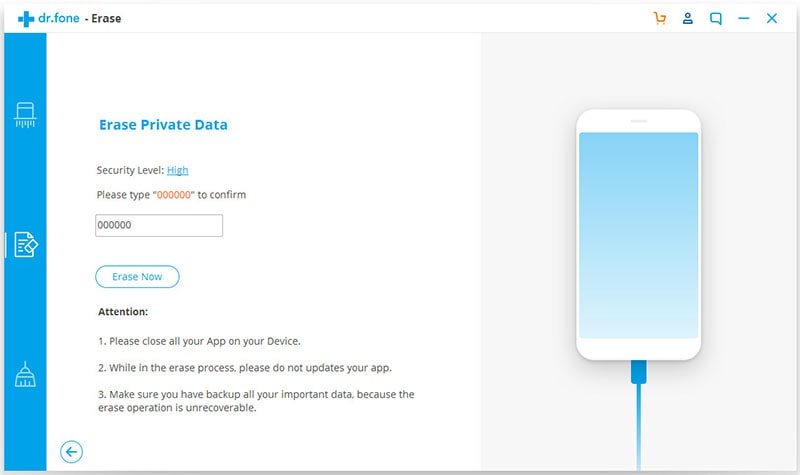 Step 2: Select "Erase Private Data" mode
Next, click on the "Erase Private Data" option on the application's main interface and click "Start" button. The application will start scanning the data on your iPad device and display it once the scan is completed.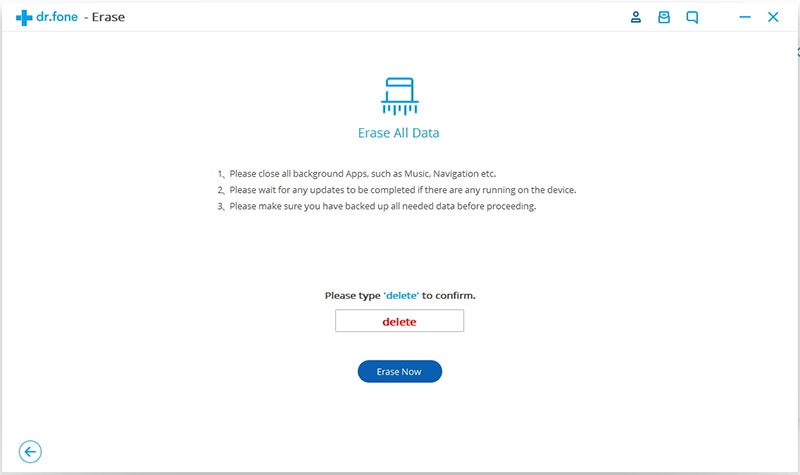 Step 3: Click "Erase Now" button start erasing iPad data
When the scan has been completed, scroll down to choose "Safari Cookies" and click on it to view the data. Click "Erase Now" button to open the new dialog and type "delete" to confirm. Finally, click "Erase Now" button to clear all the cookies from your iPad device.
Part 2: More Tips about Cookies on iPad
1. How to Enable Cookies on iPad
Go to "Settings" on your device menu and select the Safari app
Select the "Block Cookies" option and select either "Always Allow", "Allow from Websites I Visit" or Allow from Current Websites Only"
Go to settings on your iPad's menu and select "Safari"
To erase your browser history, select "Clear History" and then click on "Clear"
To clear the iPad cookies, select "Clear Cookies" and then click on "Clear". This will erase all the cookies stored on your browser
2. Why There Are Cookies on iPad
While you might have to delete cookies on your iPad from time to time, they play a very important role in your device. Cookies are used by websites to store information on your online activity, which is then used to provide a smooth and personalized browsing experience. Cookies are also used by websites to store login information, thus allowing you to access the website secure areas of your website from your device without having to log in every time. How to clear cookies from iPad. dr.fone - Data Eraser (IS) is the top best software to help you erase cookies on iPad permanently.