Clearing data on iPhone (including iPhone 7) apps is one of the best ways to create more storage on your device. So if you ever find yourself in a situation where you can't download that new video or new app due to lack of adequate storage space, you might want to think about learning how to clear data on iPhone apps.
The problem is that, it is never that easy to do. Most of the time you're worried that you are going to tap the wrong option and wind up messing with your device. Luckily for you, we have come up with a couple of methods that will help you clear app data very easily. Also, did we mention that clearing app data can improve your device's performance? Now you know.
Part 1. The Best and Easiest Way to Clear Data on iPhone Apps
We all want a quick and easy way to do things and when it comes to clearing data on your iPhone apps, there is an actual quick fix. This quick fix comes in the form of dr.fone (Mac) - Data Eraser (IS) (or dr.fone - Data Eraser (IS)). This software is designed to make it easy for users to erase data on their devices and either secure private data or create more storage by simply clearing usage on the iPhone.
Key Features of dr.fone - Data Eraser (IS):
First of all it is very easy to use and very quick. The entire process should take no more than 5 minutes.
Because it can be used to permanently delete files on your device. It is the excellent solution when you are looking to secure private data such as browsing history, emails, login information and even banking information.
This program is excellent in helping users free up more storage space on their device and hence speed up the device by eliminating all the junk files.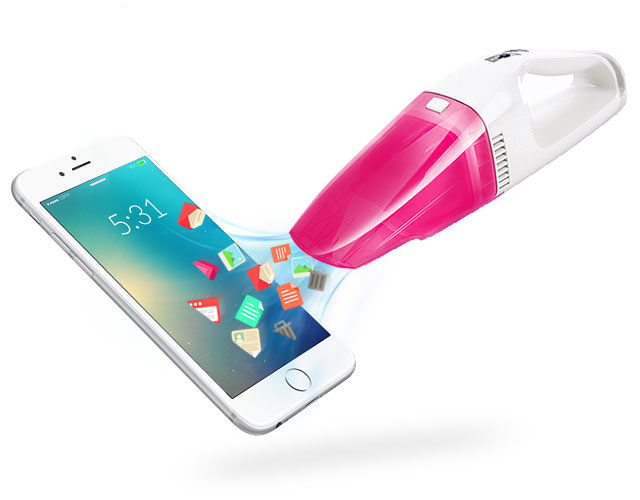 Files erased using dr.fone (Mac) - Data Eraser (IS) are deleted permanently. You don't have to worry about them being recoverable.
It is compatible with all iOS (iOS 10) devices.
It is very easy to use and will not take too much of your time. You can simply erase all the data or some of the data from your device in just a few minutes.
Step-by-Step Guide to Clear Data on iPhone Apps
Part 2. Clear App Data on Your Device Directly
You can also delete app data directly on your iPhone. This data also known as "Documents & Data" can take up quite a bit of space on your device causing the app to stall or sometimes even stop working completely.
One of the quickest way to get rid of this app data is to delete the app and then reinstall it. Here's how you can do this.
Step 1. Go to Settings > General > Storage & iCloud.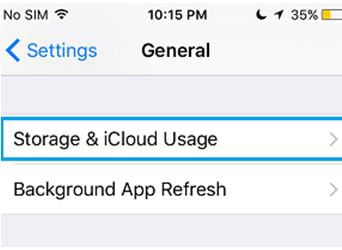 Step 2. Next, tap in Manage storage located underneath storage.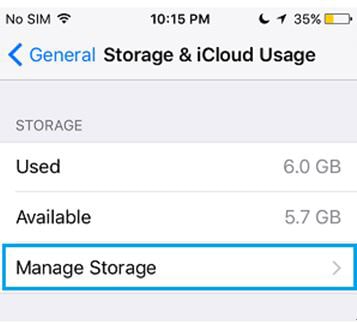 Step 3. In the next window you should see a list of all the apps on your device and the amount of storage space each app occupies. Select the one you would like to delete app data from and then tap "Delete App".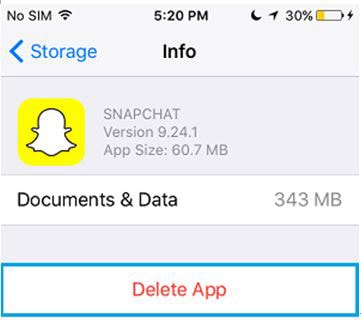 If you want to delete data from more than one app, you will need to do this for all of them individually. You can then go back to the App store and reinstall the app.