In the recent past, Apple has released a variety of highly rated and possibly the best phones in the world. You may decide to upgrade, sell or trade your current iPhone model. For privacy and security reasons, you should know how to clear an iPhone 4 and wipe all your personal data before you can hand it over to the buyer, but how do you clear your iPhone 4S or iPhone 4 completely?
Part 1: How to Clear an iPhone 4 Completely wihtout iTunes
Most people use the "Erase All Content and Settings" feature to clear their iPhone. It's fast, easy to use and the best-known method for wiping iPhones, but are you aware that it is not perfect. Data frauds and criminals can still access the files deleted through this method by simply using the latest data recovery software. However, you should never be worried, thanks to dr.fone (Mac) - Data Eraser (IS) (or dr.fone - Data Eraser (IS)). It is programmed to erase 100% of any data permanently with 100% unrecoverable in iPhone, iPad and iPod. The deleted data can never be recovered even with the latest data recovery software.
Key Features of dr.fone - Data Eraser (IS):
This is the only software that is best known to erase the deleted files permanently. It scans all the data, even the ones that were simply deleted, and clears them completely with just one click.
dr.fone - Data Eraser (IS) speeds iPhone, iPad and iPod devices by removing the junk files directly in just one click. This frees up space on your device which speeds up the devices and contributes to better performance.
You can also use dr.fone - Data Eraser (IS) to compress their photos and other files, and then backup them on your PCs in order to save space on their devices without quality loss to the data.
It features five unique data erasing options, which includes Erase Deleted Data, Express Cleanup, Photo Compressor, Erase All Data and Erase Private Data mode.
It provides with an opportunity to get the Low, Medium or High wiping models based on their needs.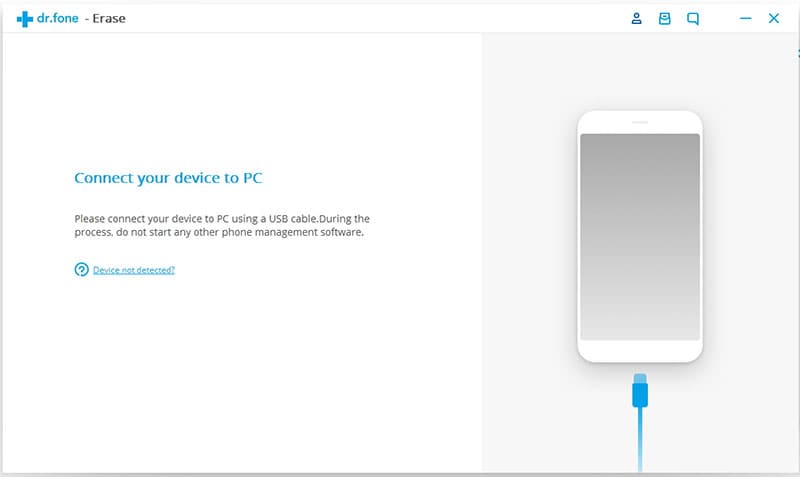 Steps on How to Clear iPhone 4 Clean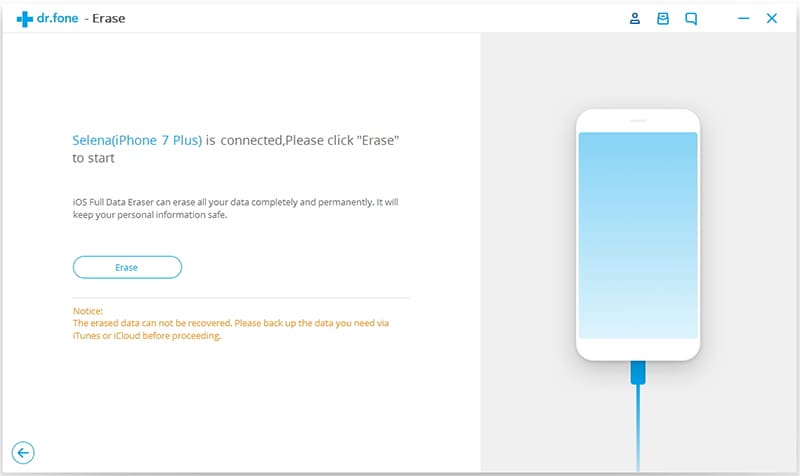 Step 1: Connect iPhone to Mac
Download, install and run dr.fone (Mac) - Data Eraser (IS) on your Mac device, including MacBook Pro, iMac and MacBook Air. Connect your iPhone 4 to your Mac by using a USB cable. The software will be able to detect your iPhone and display more information about the iPhone on its main interface.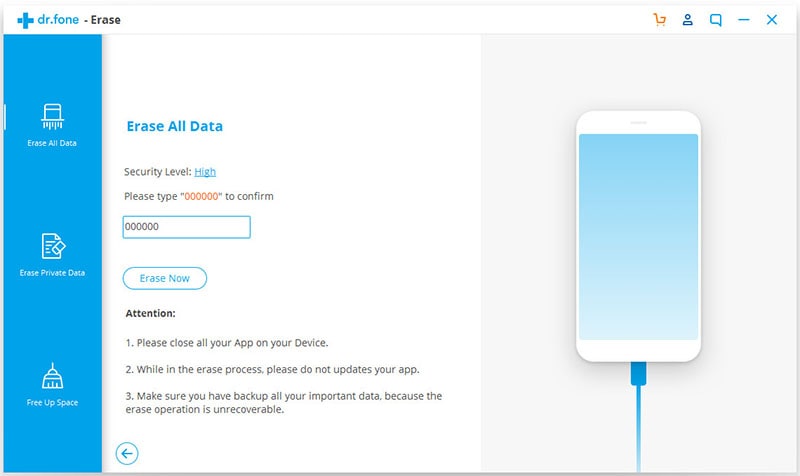 Step 2: Click "Erase All Data" mode
In order to delete your iPhone 4 data completely, click "Erase All Data" option from the left side of the program main interface.
Part 2: How to Clear an iPhone 4 with iTunes When Locked
If you forgot your password and then entered the wrong password six times in a row, your iPhone will be locked. It will display a message which indicates that your device is disabled. Clearing such a device can be a challenging task, but with iTunes, you will be able to clear the data completely and even unlock your iPhone.
Steps on How to Clear an iPhone 4 with iTunes When Locked
Step 5
Click the "Restore" button.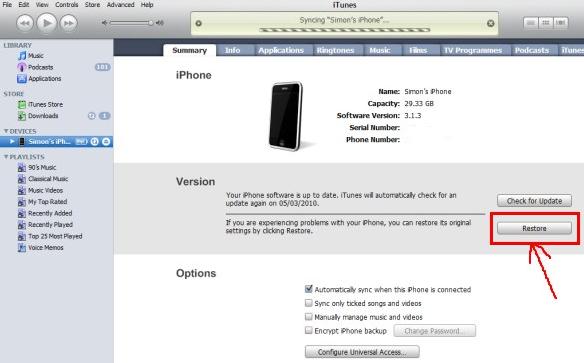 All the data, including the pass-code, will be wiped completely.
Your iPhone contains banking information, emails, passwords, browsing history and more private information. Whether you are planning to switch to a new iPhone, donate your old iPhone, sell or recycle your iPhone, the above methods will help you to clear iPhone 4 completely. The software ensures that private information remains private forever.