Most of us wish we had just a little bit more space on our iPhones. This is a side-effects of the social media age we live in where information can be shared and consumed in lightning speed. Unfortunately sometimes we have too much data that our devices can either not take on more or begin to lose their optimal functionality.
So what can you do when the performance of your device is severely affected by your lack of storage space? The solutions to this problem can often be time consuming and sometimes even challenging to the less than tech-savvy, average individual. In this article we attempt to make the process easier for you. You can easily clear space on iPhone in five minutes or less as we shall see very shortly.
Part 1. How to Clear Space on iPhone
To be able to easily delete all your unwanted files in one go, you need a tool that is specifically designed to accomplish this task. That tool is dr.fone (Mac) - Data Eraser (IS) (or dr.fone - Data Eraser (IS)). dr.fone - Data Eraser (IS) is the world's 1st iPhone, iPod and iPad data eraser. It is very useful in securely and completely erasing most forms of data from your device including browser history, cache data, music, videos, photos and many more. The data erased using dr.fone - Data Eraser (IS) is unrecoverable making it the ideal tool to completely erase your device if you want to recycle, donate or sell the iPhone without worrying about your personal information getting into the wrong hands.
Key Features of dr.fone - Data Eraser (IS):
This software is very easy to use as we shall see shortly. You don't need over the top tech skills to use it to erase your data.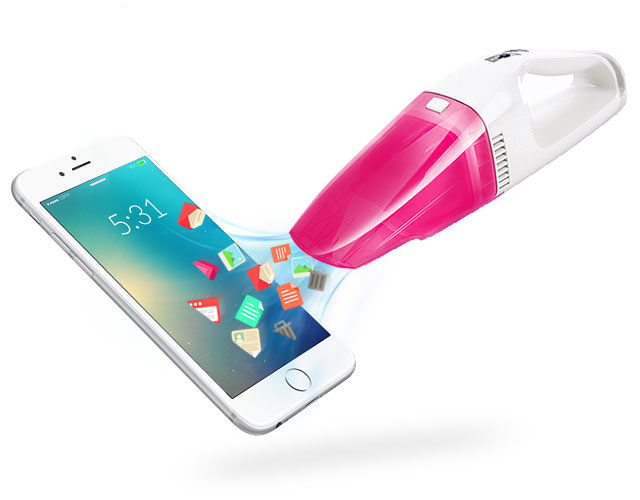 Its features allow the user to clean up junk files on your iPhone. This action has the direct consequence of freeing up storage and also speeding up your device.
It can also be used to compress files further freeing up more space for your device.
It permanently overwrites deleted files. It is a common misconception that a factory reset will delete all files. But this data often lingers on the device and is recoverable. dr.fone - Data Eraser (IS) ensures that recovery is not possible.
Step-By-Step Guide to Clear Space on iPhone
Part 2. 5 Tips to Clear Space on iPhone
There are small actions you can take on your device to prevent over use of your storage space and keep your device performing optimally and with enough space to store more data. Some of the easiest ones to do are listed here.
1. Set Your Text Messages to Expire After Some Time
Texts take up a lot of space but most of the time we forget to delete them. This problem is easily solvable by going to Settings > Messages. Scroll to find Message History and then tap Keep Messages. Choose 30 days or 1year. A popup will ask to delete older messages, tap Delete to proceed.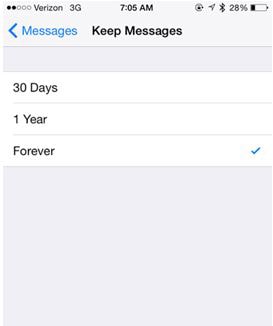 2. Save Only One Photo
If you use Instagram or HDR a lot, you may have noticed that your device is saving two copies of the same image. Stopping this can save you a lot of space. You can do this by going to Settings > Photos & camera. Scroll to find "Keep Normal Photo" and turn it on.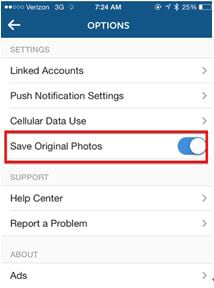 3. Clear Safari Cache
If you use Safari a lot or any other browser, an easy way to get some of your storage back is to clear the cache data on these browsers. It can be surprising just how much memory you can save when you do this, not to mention it speeds up your browsing. To do this go to Settings > Safari and then Clear History and Website Data.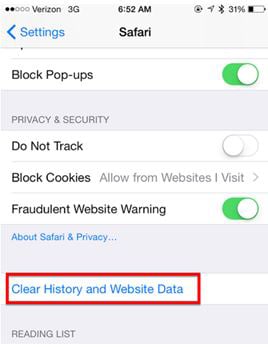 4. Clear Offline Data While You're at It
Your browser and certain apps can save offline data. Safari offline reading list is a great example of this. These files can take up a lot of space on your device and result in a less than optimal performance from a bunch of problematic files you may not even need.
To clear this offline reading list in Safari go to Settings > Genera > Usage> Manage Storage > safari. Find "Offline Reading List" and then tap Delete. You can also do this on apps such as Spotify.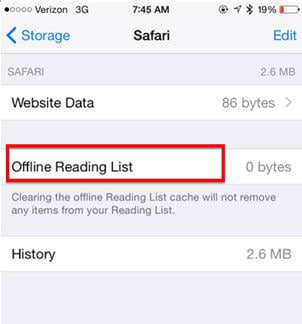 5. Delete Some Apps and Their Data
If you need a lot of space you may have no option but to delete some apps and their data. Apart from Photos and videos, apps are perhaps the largest files we keep on our devices. So if you're not using a certain app, it may be a great idea to delete the app and its data to create storage space on your device. To do this go to Settings > General > Usage > Manage Data. Tap on the app you want to delete it.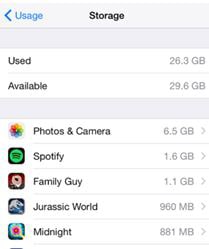 We hope you can now easily get rid of some files on your device. Your iPhone will perform optimally when you do.