Our iPhones contain lots of data including banking information, emails, and logins among others, and it is not safe to give out before you are sure that your personal data is not accessible by the person you are giving the device and even by data criminals. You may have bought a new iPhone and want to donate or sell the old one. For the security of your personal information, it is advisable that you completely erase iPhone personal data and deleted data before selling or donating. To do so, you need to have a powerful tool that will permanently erase your iPhone data. If you are looking for one, look no further! Go on reading this article and you can completely wipe iPhone personal data even easily.
How to Completely Erase iPhone Personal Data and Deleted Data
dr.fone (Mac) - Data Eraser (IS) (or dr.fone - Data Eraser (IS)) is the highly recommended tool specially designed to help you completely wipe your iPhone personal data, so you can protect all your personal information when selling, donating or recycling your old iPhone. It's a fantastic tool that's fully compatible with iPhone 6s, iPhone 6s Plus, Android 6.0 Marshmallow and the latest Mac OS X EL Capitan and Windows 10. With this software, you'll permanently erase browsing history, deleted files, and cache, so you be sure that data criminals do not have access or even recover your data.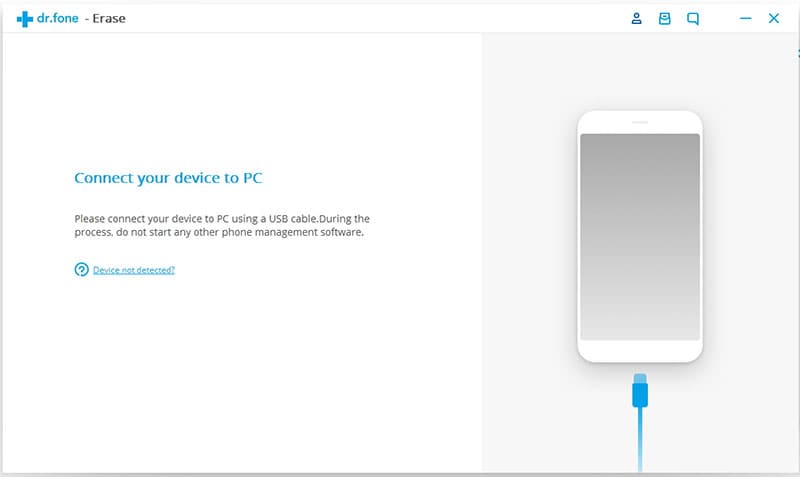 Key Features of dr.fone - Data Eraser (IS):
With this incredible tool, you'll enjoy lots of wow features that not only make your work easier but also turn it into a stylish one that you'll no doubt enjoy and obviously recommend to your friends or family members. Here are some of its features.
Erases previously deleted data.
Erases your device permanently.
Removes junk files and all the unnecessary background processes.
Speeds up your device.
Powerful scanning ability.
How to Completely Wipe iPhone 5, iPhone 6S, and More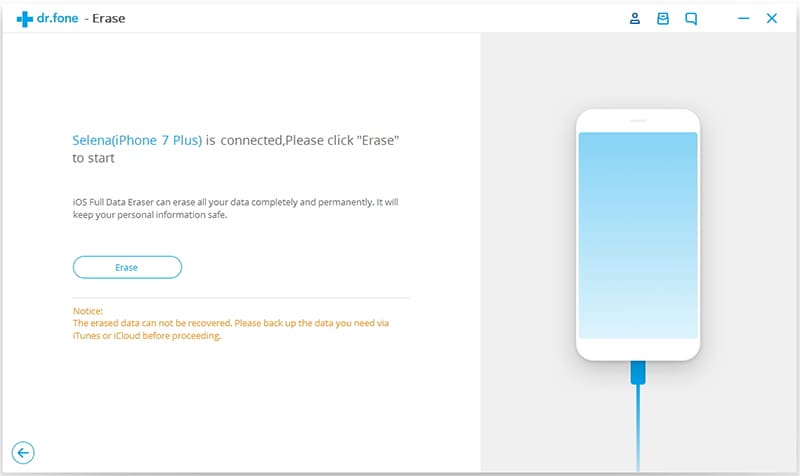 Step 1: Download and run the software
First, you need to download, install then run the dr.fone (Mac) - Data Eraser (IS) program on your Mac.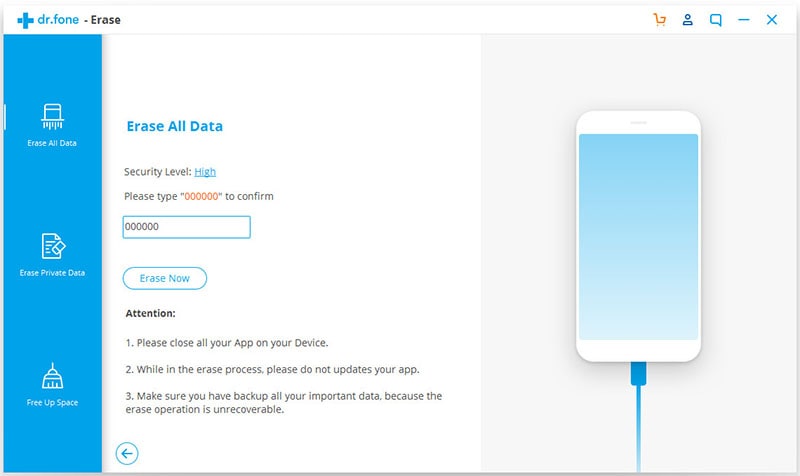 Step 2: Connect your iPhone to your Mac
Next, you can use a cable preferably a USB to connect your iPhone to your Mac. Once connected, you can use the "Erase All Data" to erase your data.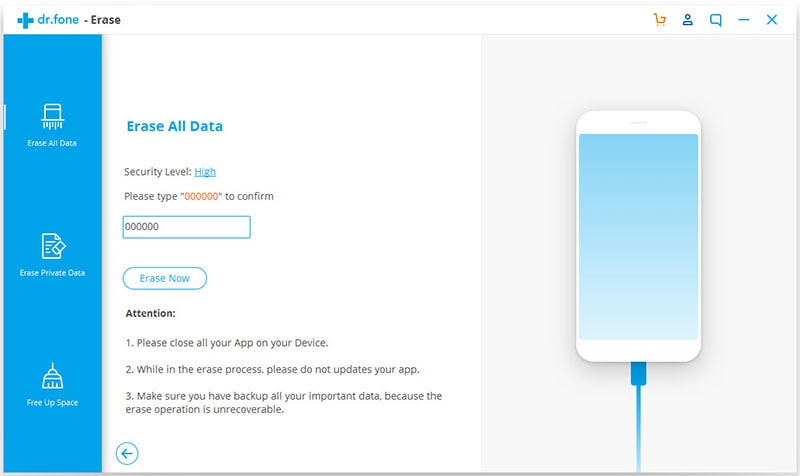 Step 3: Click "Erase All Data" button and start erasing iPhone data
On the left column, click the option "Erase All Data", type the word "delete" then click "start." Deletion begins shortly, and all your data in your iPhone will be cleared. Once the process comes to an end, you'll see a "completed" alert on the interface. Click "end" to finish the process
Steps on How to Completely Erase iPhone Private Data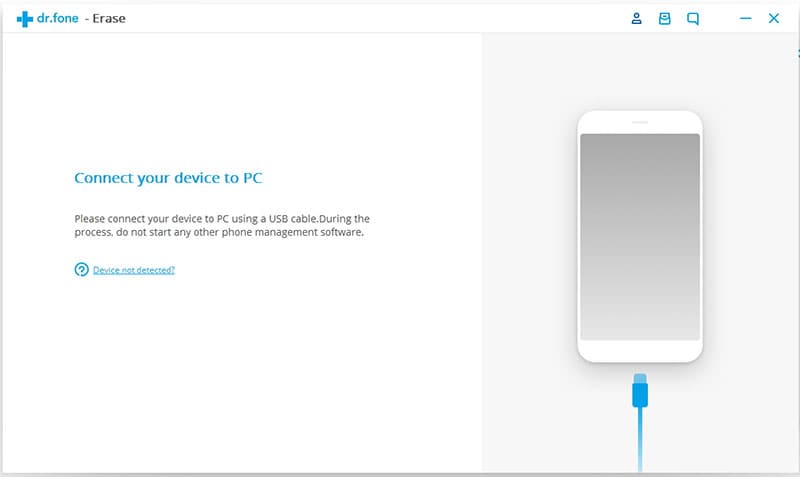 Step 1: Download and install the program
First, download and install the dr.fone - Data Eraser (IS) software. The program will detect your iPhone device and show the device information on the program window.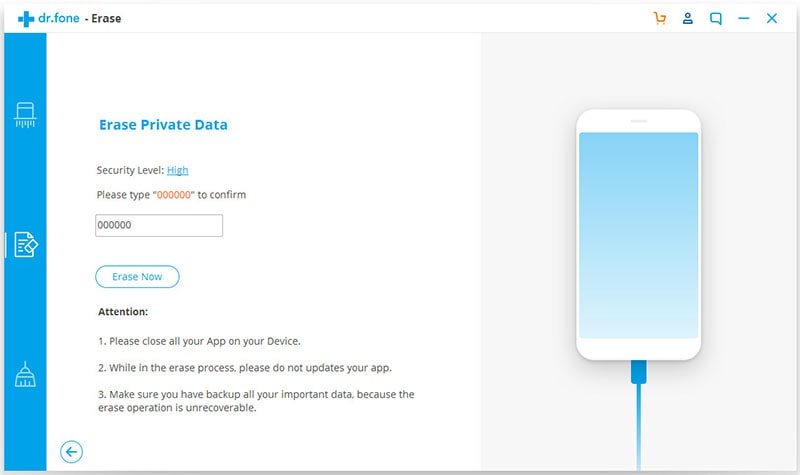 Step 2: Preview data you wish to wipe and choose "Erase Private Data" mode
When the scanning is over, you can preview all private data types. After that, check the data you wish to erase and select "Erase Private Data" mode.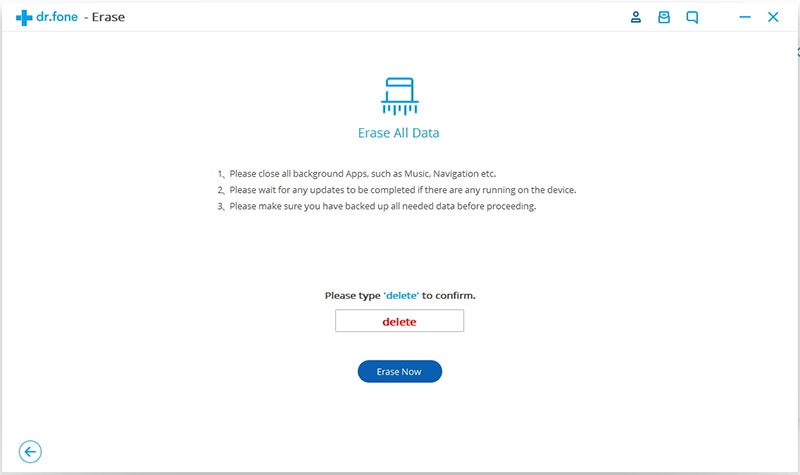 Step 3: Click "Erase Now" to wipe data from iPhone
On the left sidebar, click the option "Erase Private Data". You'll see the kind of data you want to delete on the right side in the program primary window. Click the button "Start", so you can analyze and scan your iPhone data that you are about to delete.
Once scanning is through, all your private data will be listed, and you can view the details. Check the data that you want to be deleted, click the button "Erase Now" then type "delete" in the box to confirm the process of deletion.
These are the simple methods of erasing all your iPhone data. It's indeed, simple. Get the software and rest assured of keeping it away and out of reach from data criminals.