The iPhone email storage is often limited and needs to be managed from time to time to allow you access to incoming new messages. People prefer managing it through deleting messages as it gets rid of junk files and deletes permanently, increasing your storage space. As it were, there are many advantages of getting rid of the junk files but to start us off easy, let us look into how to delete iPhone email storage.
Method 1. Delete Email Storage in Setting Directly
Step-By-Step Guide to Delete iPhone Email Storage
Step 1. Select the message and move it to Trash in the tool bar. You could also drag the message to trash. When the trash icon does not appear, you can command edit' select the message, at the bottom of the screen, you will notice a move' option, the option brings up a list of your folder, choose the trash and your message will be deleted.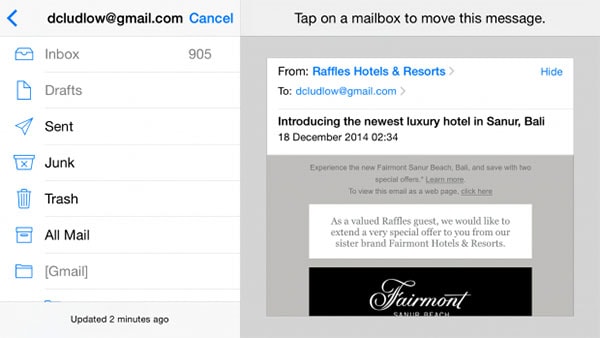 Step 2. Changing your iPhone Settings. iPhone have an option of archive the message rather than delete the message. The settings are however flexible and changeable to suit your preference. Simply follow the following steps: Settings > Mail, Contacts and calendar > Tap your Gmail Account >select Account > Tap Deleted Mailbox. Under the move discarded messages into: you will notice that the setting is archive mailbox change to delete and save changes for your account.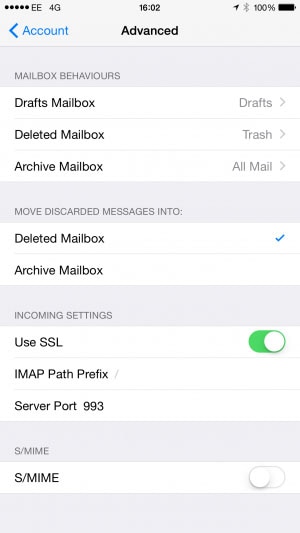 Step 3. Deleting email messages by swiping. This is indeed the simplest and quite self-explanatory. You probably did not know this is an option to delete junk files and emails for iPhone users. The steps to this would be. Open you mail account, > tap message you want deleted > Swipe from left to right > Delete option appears.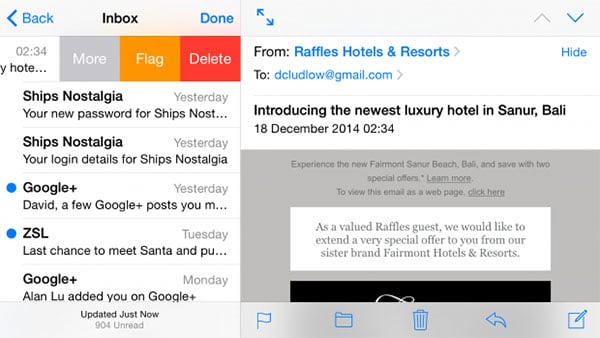 Step 4. Deleting multiple emails. You can also delete the emails in bulk; Go to your email index and select edit > select all the email messages that you wish to delete > at the bottom of the screen you will notice the options: Mark…Move…Delete, tap Delete.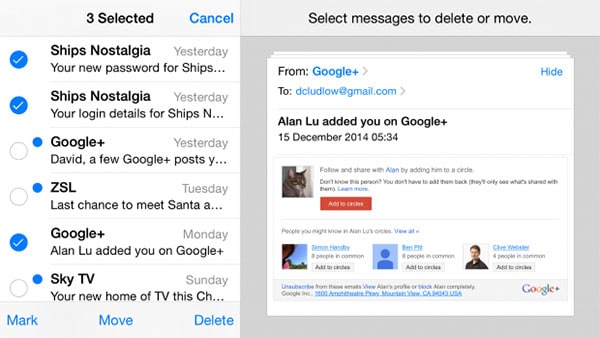 Method 2. Delete iPhone Storage with dr.fone - Data Eraser (IS)
dr.fone (Mac) - Data Eraser (IS) (or dr.fone - Data Eraser (IS)) is said to be the best data eraser for iPhones, iPads, and iPods. Other than being a data eraser it is capable of allowing you erase information such as log in and browse history. Itis a great invention in deleting the email storage.
Key Features of dr.fone - Data Eraser (IS):
100% permanent erase of documents.
Express clean-up of junk files speeding up your iPhone.
Permanently overwrites deleted files.
Offers more services other than erasing data.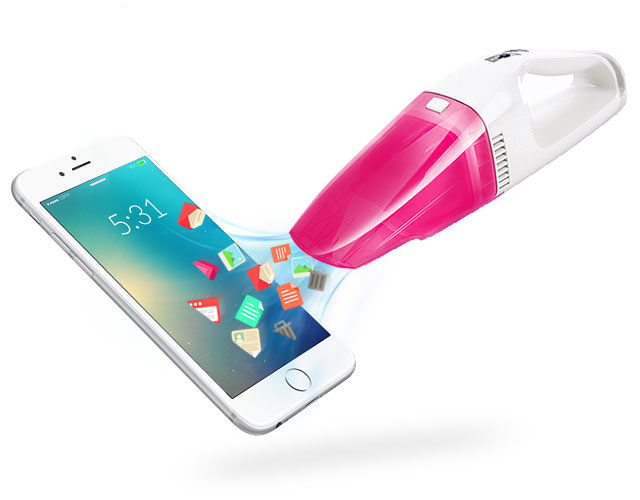 Step-By-Step Guide to Delete iPhone Storage with dr.fone - Data Eraser (IS)