Various circumstances in our daily lives necessitate that we sell or give out our phones. Therefore, we have to delete every bit of data in our phones for various reasons. iPhone SE is a top-notch phone that many people are already using hence having enough knowledge on how to delete iPhone SE all data is unavoidable. Your iPhone SE contains a lot of your personal information such as login information, passwords, messages and personal emails. It would be a risky situation to let that kind of data fall into the wrong hands after you sell or give out your iPhone SE. Use of conventional methods does not safely delete the data, it only removes the pathways of information. Things have been made easier with the dr.fone (Mac) - Data Eraser (IS) (or dr.fone - Data Eraser (IS)), because it enables the permanent deletion of every piece of data, in a single click.
It is a data eraser tool designed for Mac or windows. It is the tool needed to safely, remove all data from your iPhone SE. Just with a simple click of a button, you are able to perform various delete options. These are erasing all data, erase deleted data, and erase private data. The dr.fone - Data Eraser (IS) program is a secure way to permanently delete iPhone SE data because the deleted data is unrecoverable.
Key Features of dr.fone - Data Eraser (IS):
The program comes with three different data deletion modes and, therefore, you can choose which kind of data to erase.
It enables the removal of junk files and unnecessary applications that tend to affect the device's performance.
With it, you can free up more storage space. E.g. with the photo compressor mode you can compress photos to create more space.
The program protects your personal privacy because the software allows you to delete the phone content permanently.
By applying "Erase Deleted Files" you can erase all deleted files from your iPhone SE permanently.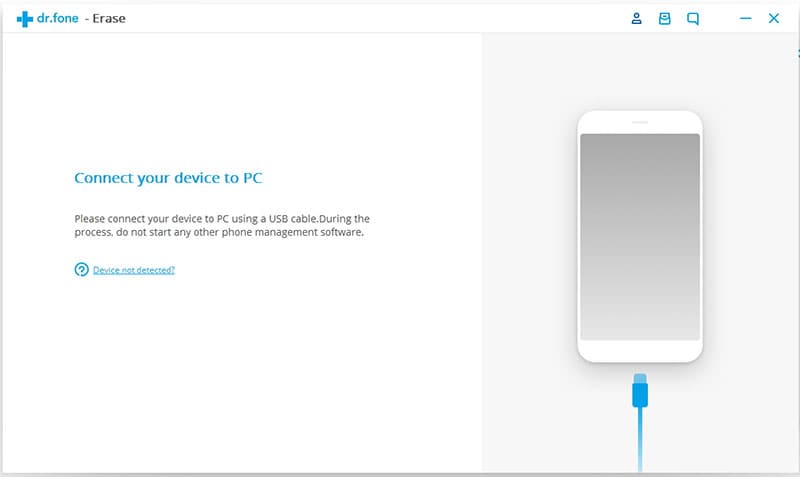 Steps to Delete Everything from iPhone SE (iPhone 5SE/iPhone 6C)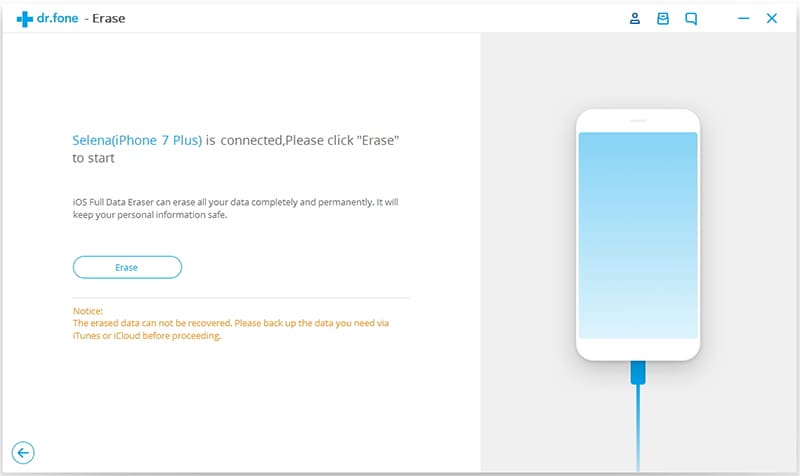 Step 1: Download and install the program
First download and install dr.fone - Data Eraser (IS) on your Mac or Windows PC. Here we will take Mac version as an example. After the installation, launch the program on your Mac. And connect your iPhone SE using a USB cable, you will see the name of the phone on the upper side of the program, after a successful connection.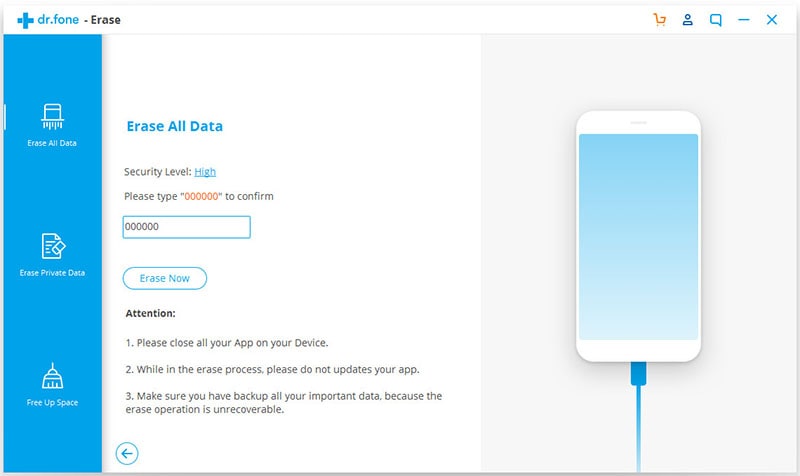 Step 2: Select "Erase All Data" mode
Since you are concerned in deleting every piece of data from our iPhone SE, you select it on the primary window by clicking the button "Erase All Data".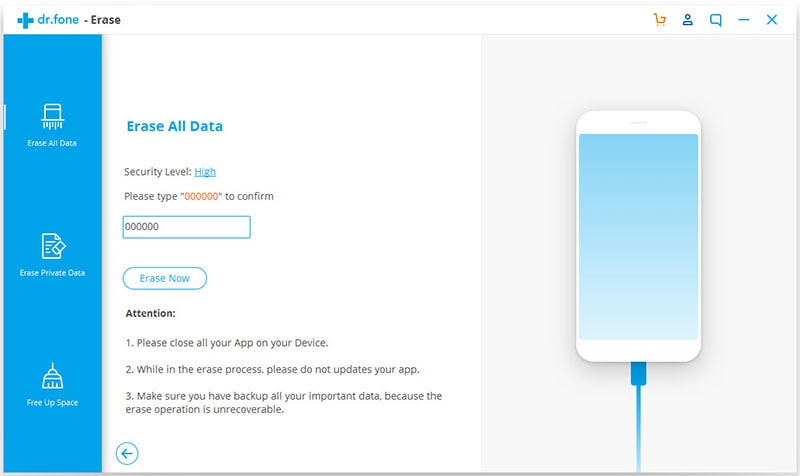 Step 3: Start deleting all data from iPhone SE
After clicking "Erase Now", you open the delete window. Now type the word "delete" to confirm deletion. The program scans everything in your phone and delete everything on your iPhone SE. It is important to ensure that your iPhone SE is connected throughout to the computer to avoid interruptions. Once the deletion process is complete, you will be prompted with the word "Completed", with an image of your iPhone SE.
iSkysoft Data Eraser, therefore, is an efficient tool that not only offers private information protection but also turns any form of deleted data very inaccessible even by the most powerful applications available. It leaves your iPhone clean as new. It is the best application to delete iPhone SE data.