Many people are giving away their last generation iPad and purchasing a new one, but in the process of giving away, they also give away personal information stored on this device, without knowing. How so? They actually do not know how to delete items from iPad,and when they do they use iPad factory default reset, which in one way or another may not permanently delete some of the data that was saved on the device. When using the factory reset, your data or files will be marked for deletion, and will not be shown on your device. However, the actual data are physically on your device and can be recovered by anyone or any recovery tool.
Part 1: How to Delete Items from iPad Completely
dr.fone (Mac) - Data Eraser (IS) (or dr.fone - Data Eraser (IS)) is the best third-party tool on the market today that helps you delete any item from your iPad without leaving any trace. This software guarantees a secure and a very safe data clean up, without any recovery chance by any data recovery tool. So it is highly recommended that you use the software to delete items on your iPad
Key Features of the Software:
This tool allows you to delete data from your iPad and other devices through five erasing modes. All these modes are there ensure that all the data you want to remove are 100% removed and unrecovered from your device.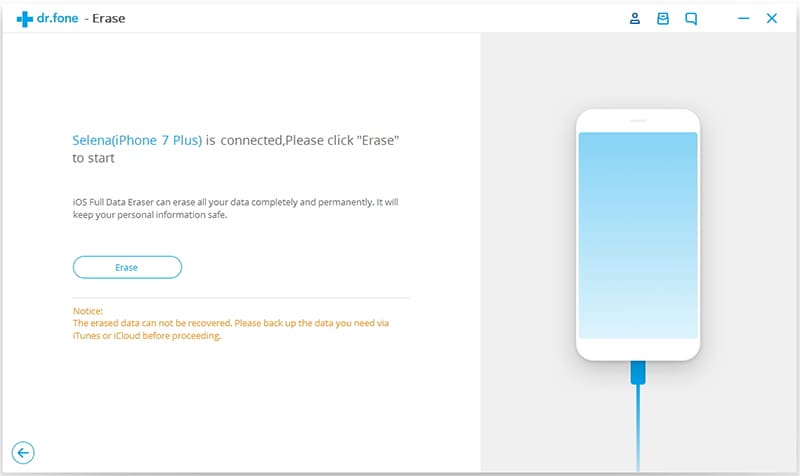 It doesn't only support iPad only, but all iSO devices such as iPhone, Some Android and iPod touch.
If you need to permanently erase your data to increase the performance of your device, then this software has a compressor feature that ensures that all junk data are removed or compressed to increase the performance of your device.
The compressor feature on this app also allows you to create more space on your device something you will unlikely find from similar third-party apps. This is a great feature that takes a huge part in managing data.
The software also scans apps that haven't been used for more than thirty days. You can uninstall these apps if you wish to since this allows you to get more space for new files.
Steps for How to Delete Specified Items from iPad
Below is a guide that can help you delete your specified data using dr.fone (Mac) - Data Eraser (IS). To make it simpler for you.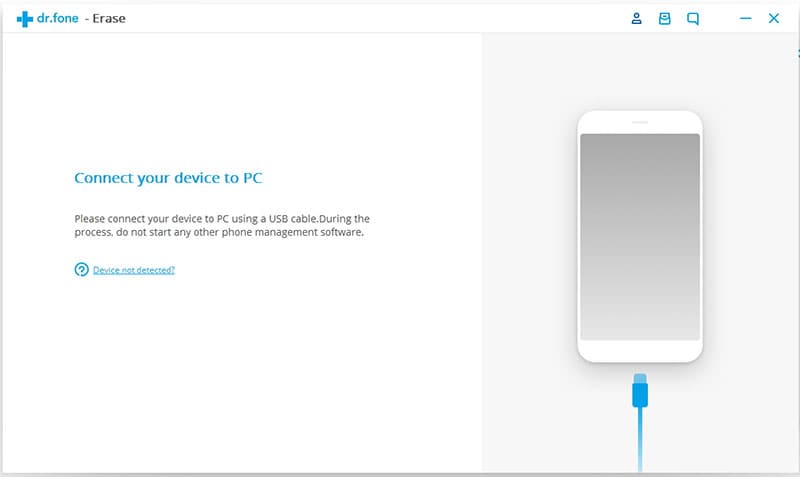 Step 1: Launch the program and connect iPad to Mac
In any case, you have to download, install and launch the software unless you already have it. Then connect your iPad to your Mac using that USB data cable. It shouldn't take long for Mac to detect your device and display the information of your iPad on its interface.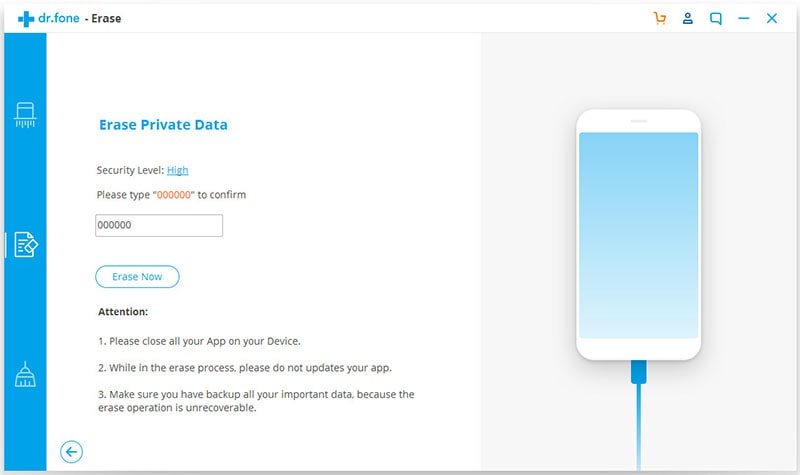 Step 2: Choose that data deletion mode
These are five modes you can choose. Go to the left column and select "Erase Private Data" mode. A window with Start button will open. Start the process by clicking a "Start" button and let the program analyze and scan your iPad device. Immediately after scanning is complete, all information and data on your device will be shown on the interface. You can preview all the private data and choose the data you need to erase. Then click "Erase Now" to open the delete window.
Steps on How to Delete All Data from iPad
If you want to erase all data from your iPad, then you have to follow similar steps but under this case, you will need to select "Erase All Data" mode.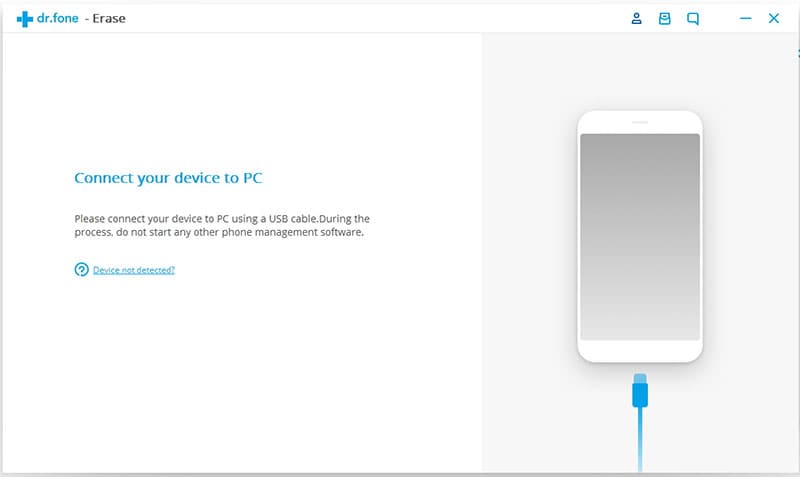 Step 1: Run the software and connect iPad to Mac
Assuming you have already launched use dr.fone (Mac) - Data Eraser (IS) on your Mac and you have connected your iPad to your Mac via USB data cable.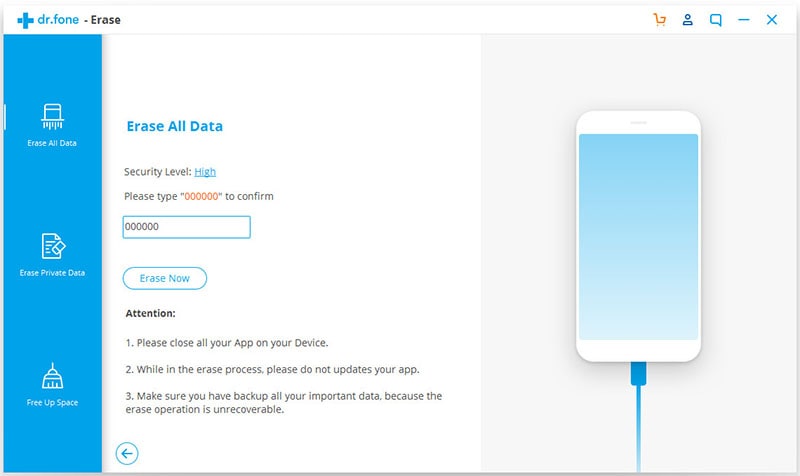 Step 2: Choose the "Erase All Data" mode
Select the "Erase All Data" option and click on "Erase Now" button to open the erase window.