iPad devices have became famous over the past years as the best tools for watching movies. As you know, the movies watched on this device are usually purchased from the iTunes store or synced from a computer with iTunes. Overtime, you'll realize that you've saved too many movies on your device for entertainment reasons. But due to the limited storage space of this device, deleting some movies is necessary to create up space for new movies.
How to delete movies on iPad to free up some more space can easily be as shown below:
Go to the Movie App on your iPad device and tap on the settings tab.
On the list of options under Settings, click Usage. All the movies will appear under the Storage category.
Select the movie you would like delete and swipe it from right to left. Eventually tap the red Delete button and the movie is deleted from your iPad.
The method does not permanently remove all the traces of every movie you delete. If you've too many movies you want to delete from your device, therefore, you might want to look for an alternative method that permanently deletes all the movies at once. And we've a solution for that…
How to Delete Movies on iPad Permanently
dr.fone (Mac) - Data Eraser (IS) (ordr.fone - Data Eraser (IS)) is basically a program that has been designed dot help you permanently get rid of the data in your iPhone, iPod, iPad and even Android! We're yet to find data erasure software that works as great as this one. It is the most popular program in the market today for this task. Apart from deleting movies from your iPhone device, you can also utilize it to quickly and securely erase all the browsing history, cache data, login information, photos, music, messages, and so much more in a single click!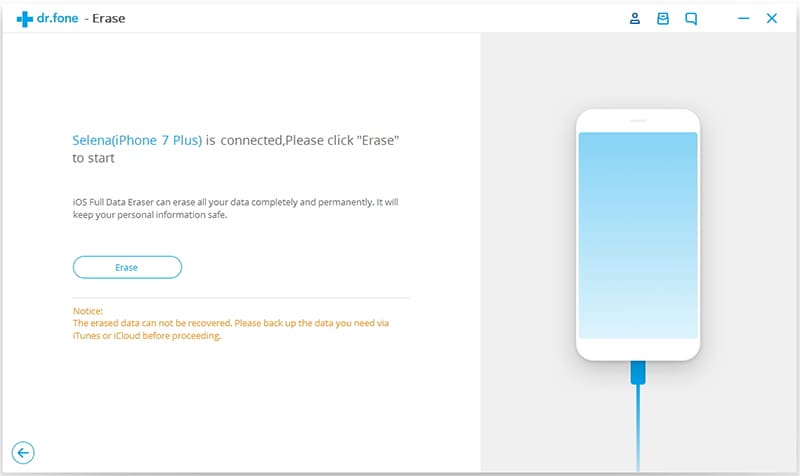 Key Features of the Software:
Using this program, you'll enjoy the fastest and the most effective permanent movies erasure process.
It is a professional and more secure way of permanently deleting all the movies from your iPad device.
It's a great tool that you can sue to erase your device permanently and quickly.
It helps you delete junk files from your device in an effort to speed up its performance.
The program comes with file compressor feature which helps you compress various files without loss of quality and hence free up some space on your device.
It helps secure all the private information that you might have saved in your advice by erasing it 100% permanently and in unrecoverable manner.
The program allows you to permanently overwrite all the deleted files.
Steps on How to Delete iPad Movies
Let's look at how you can use this program to get rid of the excess movies lying in your iPad device. To perform this task, you need to use the program's Erase Private Data mode.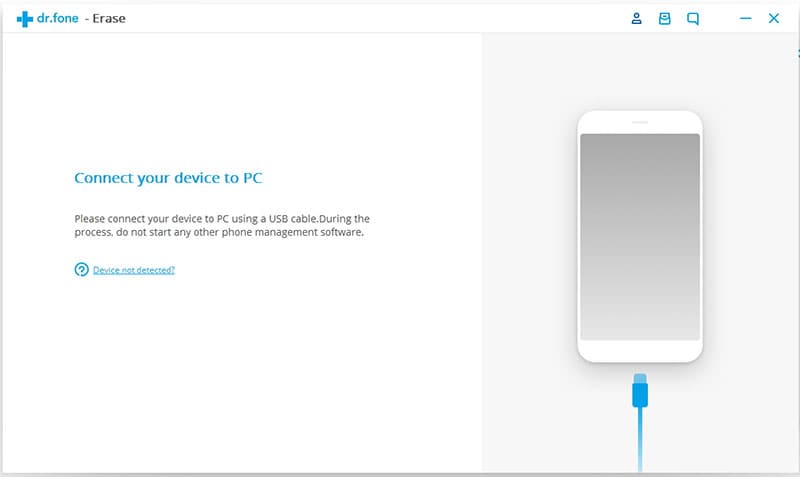 Step 1: Launch the program and connect iPad with Mac
After you've downloaded and installed the program, launch it. On the main window. Then connect your iPad to your Mac via USB data cable.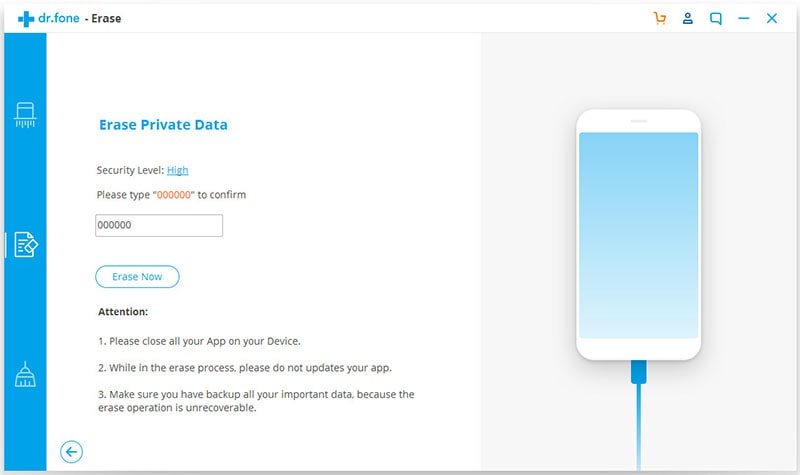 Step 2: Click "Erase Private Data" option
Click the "Erase Private Data" option to open the scan window. Then click "Start" button. This prompts the data eraser to start scanning your iPad device. After the scan process is complete, all the private data in you iPad, including the movies will be displayed.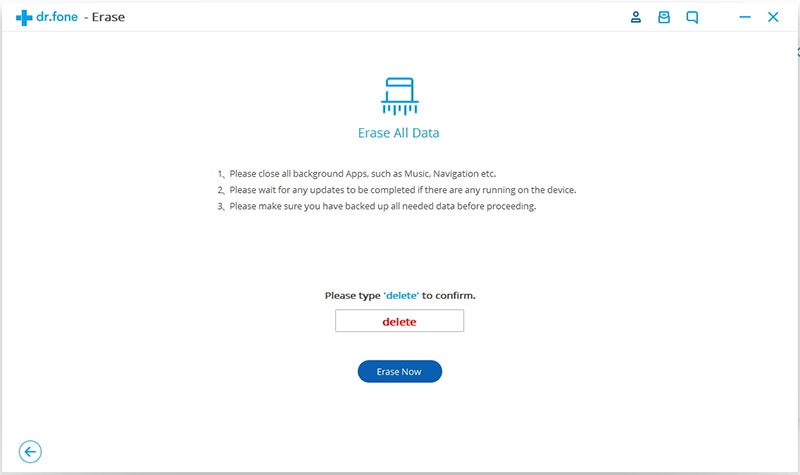 Step 3: Check data and click "Erase Now" to erase movies on iPad
Check the box next to the Movies data and click "Erase Now" button. A pop-up window appears where you're prompted to confirm the deletion process by typing the word delete. Type the word "delete" and click "Erase Now" to complete the process. After a few seconds, you'll see a confirmation window notifying you of successful data erasure.