All iPad users have one thing in common: they hate the presence of unwanted app icons on their iPad screens. These are apps that have no much use to you, yet they sit on your device comfortably. And the worst part about these apps is that they end up occupying more storage space on your iPad. This is the space you could have used for more useful apps or media files. To delete programs on iPad device has always been a challenge for most people. Historically, Apple restricts users of all its devices form uninstalling the pre-installed apps such as calendar, Stocks, Notes, Game Center, and so on. But there's still hope.
How to Delete Programs on iPad Permanently
dr.fone (Mac) - Data Eraser (IS) (or dr.fone - Data Eraser (IS)) is a program that easily bypasses all the Apple tricks to help you uninstall any unwanted program on your iPad. It is simply an app that you'd enjoy using in all your lifetime app deletion needs. Simply stated, it is the world's first data erasure device. It supports the iPad, iPod, iPhone, and android devices. It securely allows you to erase all your browsing information, messages, cache data, music, photos, videos, Apps, and other files. It's also interesting to note that this program deletes all the files you command it to beyond recovery. With the software, you can sell your iPad or any other supported device without fear that the buyer might retrieve your private information.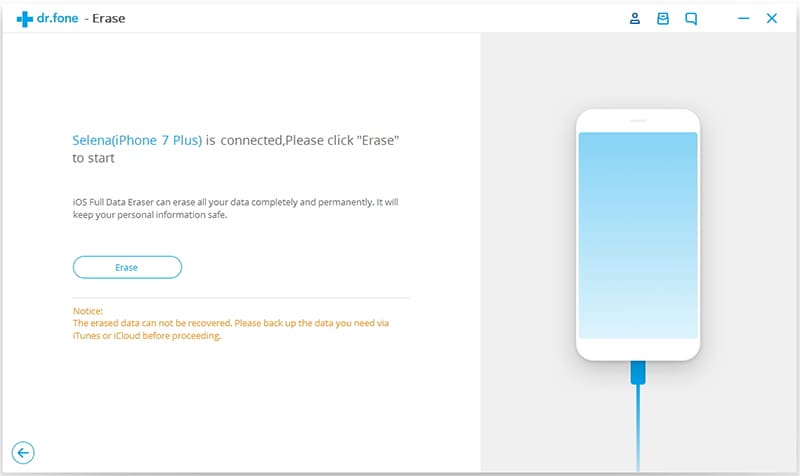 Key Features of the Software:
The program helps secure all you data against illegal access to your private data e.g. banking information, email, browsing history, etc, by permanently deleting it.
It accelerates the performance of your device by permanently removing all the junk and any other unnecessary files.
You can also use this program to free up more space on your device by compressing the existing files without losing their quality.
It permanently overwrites the deleted file compared to the factory reset mode which leaves your private data in the device.
Provides you with up to FIVE data erasing modes to pick from.
How to Delete Unwanted Programs on your iPad permanently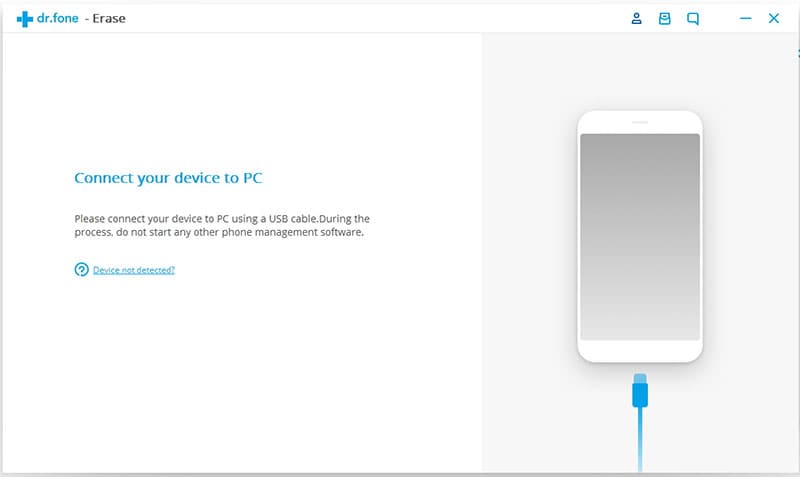 Step 1: Launch the software and connect iPad to Mac
The first, and probably the most important, step involves downloading ad installing this software. Next, connect your iPad device to your Mac PC using a USB cable and launch the dr.fone (Mac) - Data Eraser (IS) program. After connecting your device, the program automatically detects your iPad device information in the main interface.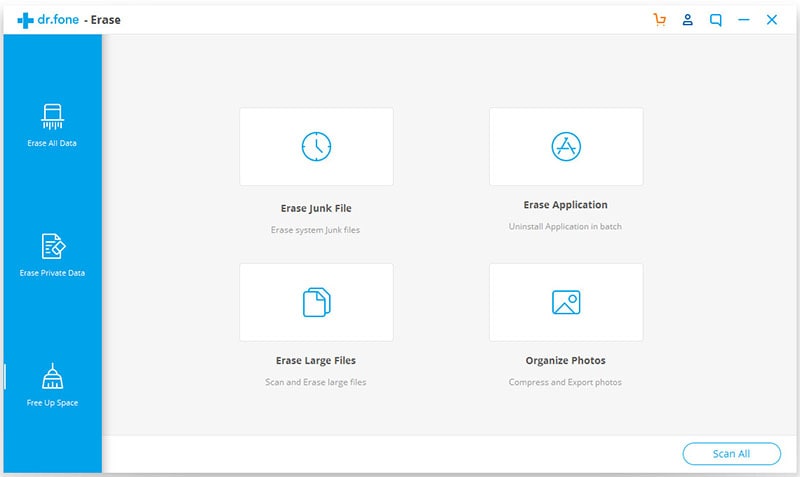 Step 2: Click on "Express Clearup" option
On the main interface of the program, click on the "Express Clearup" option. A new window opens where you're able to view all your phone data. The data is classified into System Data and User Data, with six categories. Simply choose the Unused App Elimination category and click the "Start Scan" button.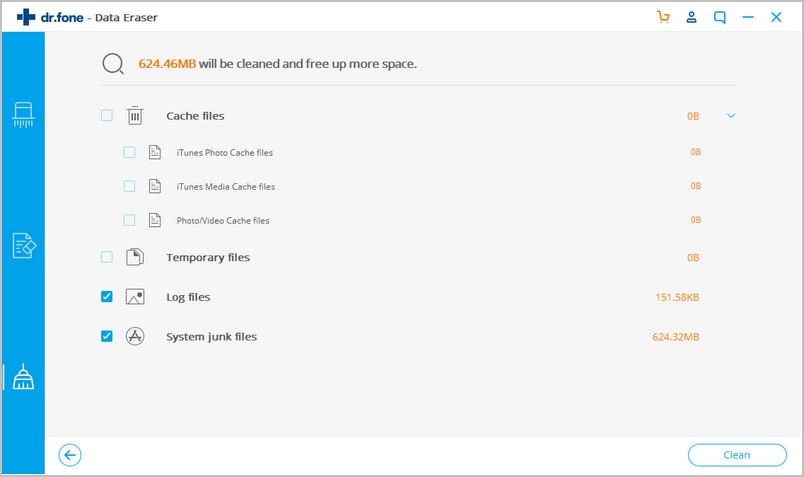 Step 3: Click "Cleanup" to delete iPad programs
After a few seconds, the program completes the scanning and presents you with all the junk files (unwanted programs) in its main interface. Click the "Cleanup" button to get rid of these Apps. Successful deletion of these apps fully optimizes your iPad and frees up space for more files and apps.
NOTE: Keep your iPad connected to your PC throughout the entire process to ensure successful deletion.