When your iPhone's storage space is almost full, you can't download or add more videos, music, photos or other data. In fact, you will start getting unstable behavior and your phone may lock up unnecessarily. An error message that appears on your home screen, advising you to go to the "manage storage" section in "Settings" makes it worse. If you decide to tap on the "Settings" button and manage storage, you'll still not be able to find the perfect solution to your iPhone's storage problem. There are various ways to delete storage on iPhone, and in this article, we focus only on the best and top rated method.
The Best Way to Delete Storage on iPhone
If your iPhone's storage is almost full, and you enjoy using programs whose performance surpass all your expectations, then you will love what dr.fone (Mac) - Data Eraser (IS) (or dr.fone - Data Eraser (IS)) has to offer. It is the best professional data destroyer on the web that comes with advanced features which you may not find in any other software. dr.fone (Mac) - Data Eraser (IS) is all you need to delete iPhone data and get rid of storage on iPhone completely. Users are free to delete memory iPhone at any time with just a few clicks.
Key Features of dr.fone - Data Eraser (IS):
dr.fone - Data Eraser (IS) wipes all iPhone, iPad and iPod data with 100% unrecoverable, protecting private information.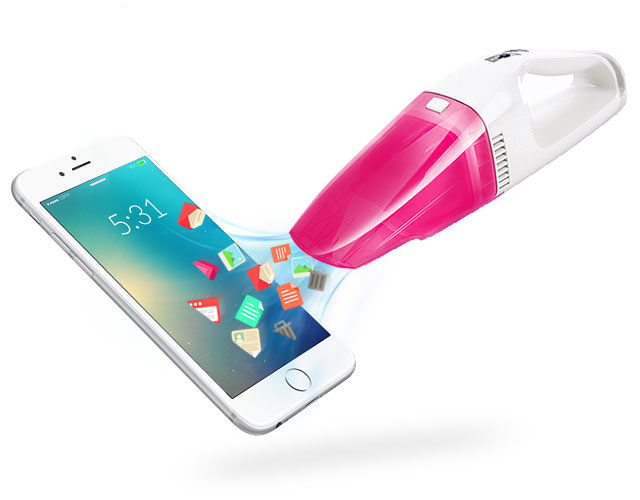 It's excellent for removing junk files on iPhone, iPad, and iPod in just one click, helping you to free up storage space and speed up your device.
The software compresses iPhone photos as well as other files and helps you back them up to your PC without quality loss.
It features five data erasing options which include Erase All Data, Express Cleanup, Erase Deleted Data, Erase Private Data and Photo Compressor.
Step-By-Step Guide to Delete Storage with dr.fone - Data Eraser (IS)
Step 1

Launch dr.fone - Data Eraser (IS)

First, go online and download the software. We recommend the full version as it allows you to enjoy all the features and benefits of iSkysoft Data Erase. The trial version is also available but "access to some functionalities" is limited. Install the software on your Mac and then launch it.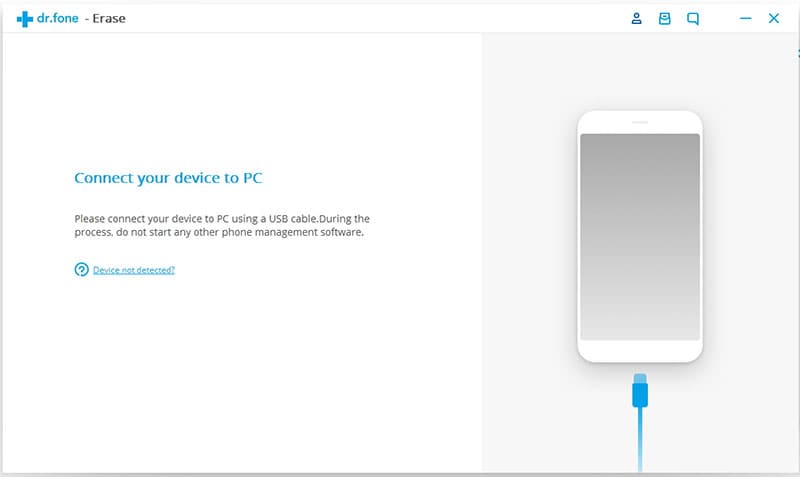 Step 6

Check the Files to Erase and Delete them

On the scanned results, select the files you would like to erase by checking the boxes located on the left side of each file or (collection of data). You can then click on the "Erase Now" button to delete them. A pop-up window will then appear, just type "delete" to confirm your intentions and start erasing your iPhone. Ensure that you wipe your iPhone's private data regularly to protect your personal information.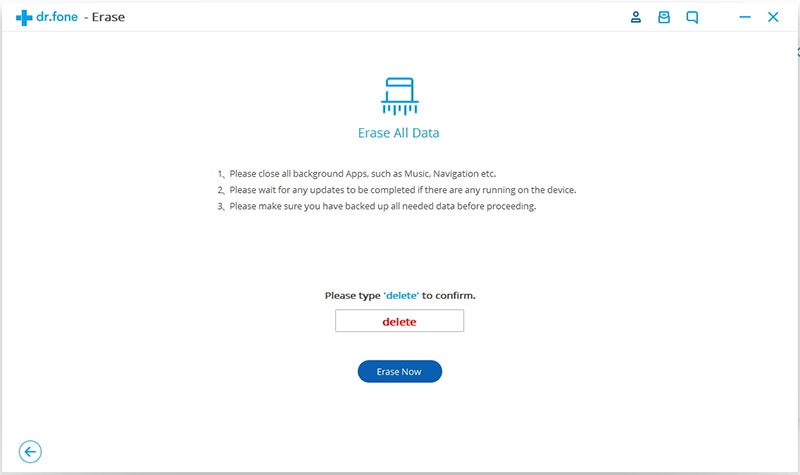 Simple deletes and factory resets of iPhone do not erase your data 100%. The latest data recovery software can still be used to recover some of your data. If you would like to upgrade, sell, donate or recycle your old iPhone, and you care about your private information, then dr.fone - Data Eraser (IS) is the only software that can secure your data.
The software clears your browsing history, personal videos, banking information, logins, emails and other private data that are in your iPhone and doesn't spare deleted files. No data recovery tool can be used to recover the information and data deleted with this software. It's indeed a pleasure to have dr.fone (Mac) - Data Eraser (IS) installed in your device.