What are cookies? Cookies are small files that are used to enhance your web-browsing experience. They are tiny pieces of data that websites place on your computer in order to complete certain tasks.
The more you browse the internet, The more cookies you will accumulate on your iPhone device, which will make its speed and performance drop significantly. You can boost your iPhone's speed significantly by clearing cookies. So it there any easy way on how to erase cookies on iPhone? Don't worry! Here is the solution for you.
How to Erase Cookies to Speed up Your iPhone
If you want to delete the cookie information on your iPhone, you can use the built in safari option for that action. But it can't guarantee that it will delete all of your cookies, some cookies are hidden and won't go away that easily. If you want to be 100% sure that all thee cookie data has been removed, you should use dr.fone (Mac) - Data Eraser (IS) (or dr.fone - Data Eraser (IS)).
Key Features of the program
Remove deleted files permanently. Our devices store many important information like banking information, login information and emails. Most people think that once you delete a file, it is gone forever, but this is not true, deleting data only erases the pathway of the data, not the data itself.
Erase device If you are planning to sell your device, resetting it to factory settings isn't enough; you will need a special program like dr.fone - Data Eraser (IS). It will enable you to completely and permanently delete files without leaving an option for them to be restored.
Clear private data and free up space All the countless hours of browsing the internet, running apps, playing games and sending messages create huge amounts of unnecessary data that slows down your phone. The software uses the latest US military methods to completely erase your personal data and free up system memory.
This software enables you to completely delete the chosen file without giving the capability to restore it.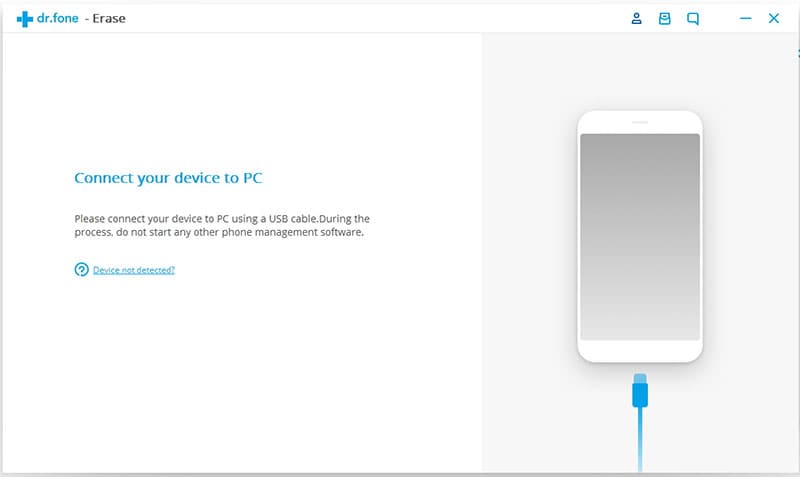 Steps for How to Use Clear Junk Files Mode to Erase Cookies on iPhone