With the massive shift to iPhones as the ideal mobile devices, there has been the associated headache of deleting old or redundant emails that take up precious space. An average iPhone user gets close to a hundred emails per day. When you multiply the cumulative emails that pile up in your inbox, the number can be staggering especially when you consider that the emails are stored in the storage space of a mobile device. Most iPhone users are always asking how to erase emails from iPhone related questions. An iPhone gives you the luxury of syncing all your email accounts to the device and even though this guarantees that no important email escapes your attention, sooner than later your iPhone will begin to slow down.
How to Erase Emails from iPhone
There are quite a number of apps and programs that claim to permanently erase all data from your iPhone including emails. Unfortunately, all these applications and programs always fall short of providing a comprehensive solution.dr.fone (Mac) - Data Eraser (IS) (or dr.fone - Data Eraser (IS)) is the leading mobile phone data eraser that provides a complete and comprehensive solution regarding the process of erasing emails from an iPhone. It is truly a solution oriented software developer and this evident with the unique and practical dr.fone - Data Eraser (IS) program. This mobile phone data eraser will provide a user with comprehensive erasing solution.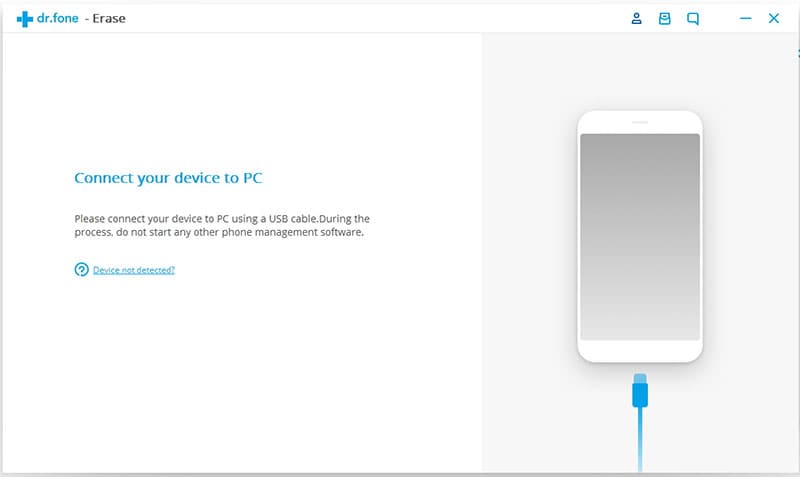 Key Features of the Program
It is an up to date data erasing tool.
It has a user friendly interface that has simple and well detailed prompts.
It can delete everything from iPhone including emails, messages, photos and more.
It is compatible with all iPhones operating with all iOS systems including the iOS 9.
It can help you to compress the iPhone photos to save space for your device.
You are able to erase deleted data permanently without recoverable.
Steps for How to Erase iPhone Emails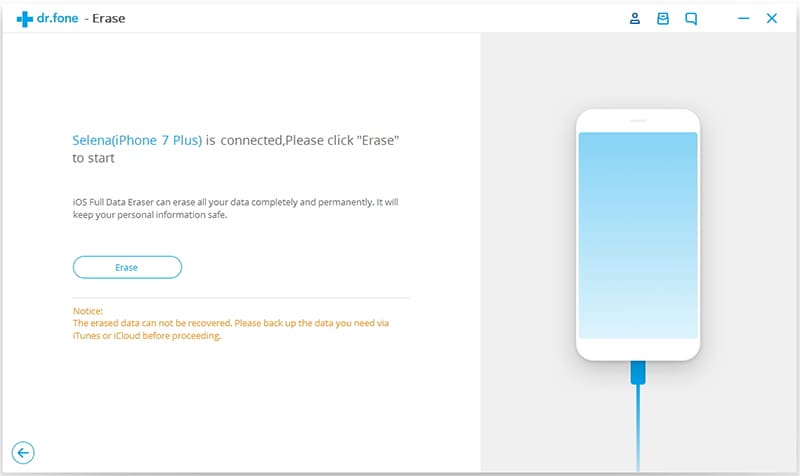 Step 1: Launch the program and connect iPhone to computer
First, download and install the dr.fone (Mac) - Data Eraser (IS) program on your PC or laptop. Then run it. After that, connect your iPhone to your Mac.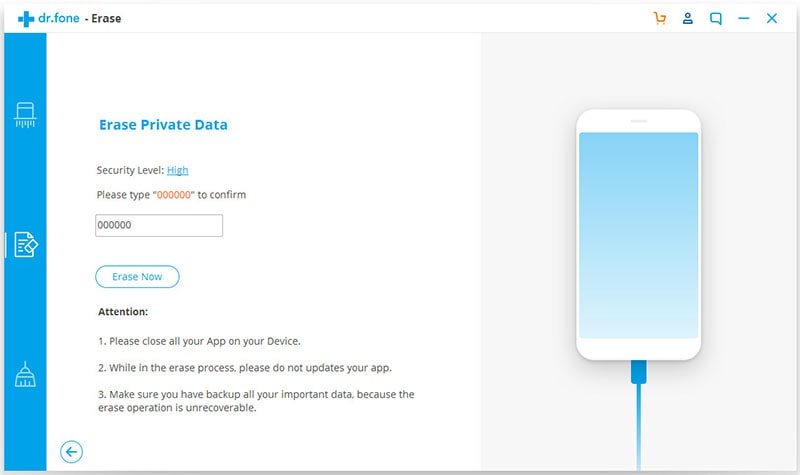 Step 2: Select the "Erase Private Data" option
From the program interface, select the "Erase Private Data" option and then click "Start" button to open a new erase window.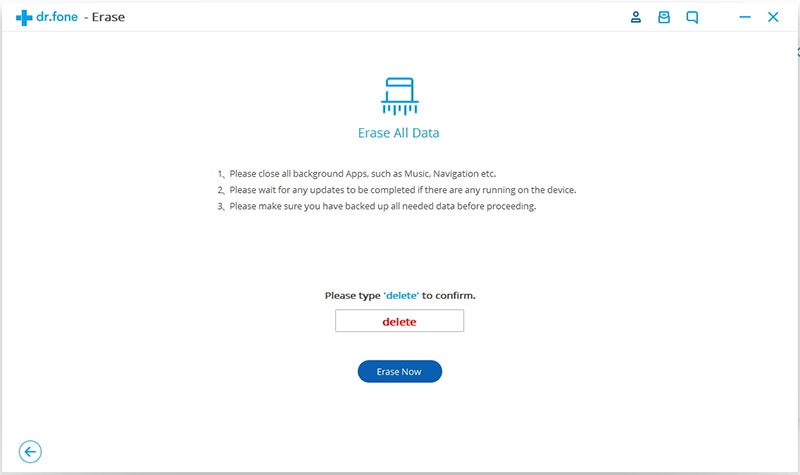 Step 3: Start erasing emails from iPhone
The program will scan all your iPhone data. After that, click the "Emails" option and click "Erase Now". And this data eraser will prompt you to confirm the deletion by typing the word "delete". Just type the word and click the "Erase Now" button begin erasing email from iPhone.
These steps will help you permanently delete all the unnecessary emails on your iPhone freeing more storage space and allow your iPhone to function at optimum. dr.fone - Data Eraser (IS) is the ideal phone data erasing software. Get it right now.