There are countless reasons for the need to erase history on iPhone. While we hope that we'll never be in a situation where this is a huge problem, we may want to eliminate some uncomfortable information or clear a phone for another user. Many people make the mistake of trying to do this without the use of intervening software. In this case, it is essential to be able to erase search history. iPhones have Safari, Chrome, and Opera that are saved directly on the iPhone and it is necessary to erase it in a way that it cannot be recovered. A simpler method of erasing data is not safe as the information can still be recovered by anyone with some technical savvy.
How to Erase History on iPhone in 4 Steps
There are four steps involved in order erase iPhone history by using dr.fone (Mac) - Data Eraser (IS) (or dr.fone - Data Eraser (IS)) can be the best solution since they are made for Apple products and will manage the task effectively. It is important to find out how to erase history on iPhones permanently using the "Erase Private Data" mode of the software.
Why Choose dr.fone - Data Eraser (IS) to Erase History on iPhone
If you are selling your phone, giving it away, or merely giving yourself a fresh start; it is important that you use reliable methods to make sure that nothing has been left behind. Don't trust your all-important personal data and identity to be at risk by trying to manage this critical process without the proper methods, software, and compatibility. Make sure that you use a product that is designed specifically erase history iPhone users must keep safe.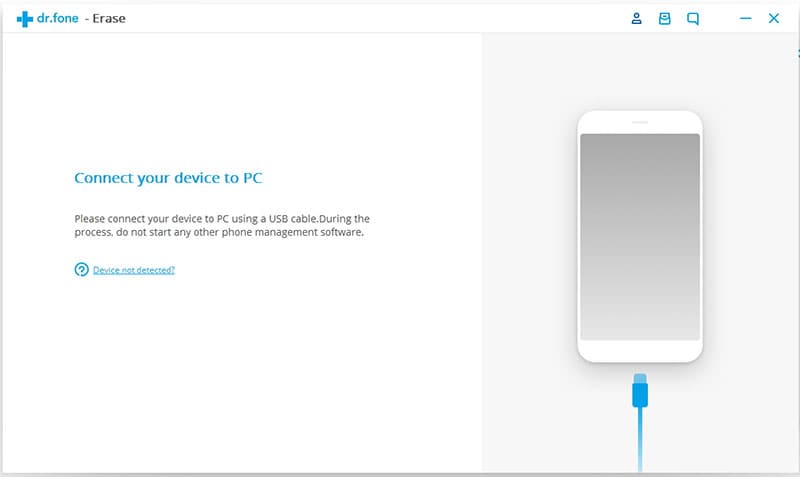 Step-by-step on How to Erase History on iPhone