If you want to sell, donate or exchange your iPhone 4 with another phone, you need to ensure all your personal data is erased from the iPhone 4. Data can be deleted from within the phone but there is a possibility that the deleted data can be retrieved including personal information such as online bank account details. This is dangerous considering the increasing number of identity theft cases and selling of bank account details to criminals. To ensure such data is never seen by anyone else, you can use programs to permanently erase iPhone 4 all content and settings, restoring it to factory settings, erase all content and settings from iPhone 4.
How to Safely Erase iPhone 4 Before Selling Your iPhone
There are many programs that can help you permanently delete data from your device. Not all of them are efficient as deleted data can still be recovered. One of the best programs to perform this task is dr.fone (Mac) - Data Eraser (IS) (or dr.fone - Data Eraser (IS)). It is a good program that ensures your data is permanently erase from your iPhone. Some of the data that this program will be able to erase include messages, keyboard cache, contacts, apps, videos, newsstand, stocks, weather, voice memos, mail, call logs, game center, maps, passbook, safari bookmarks, iMessage, calendar and safari favorites among other things.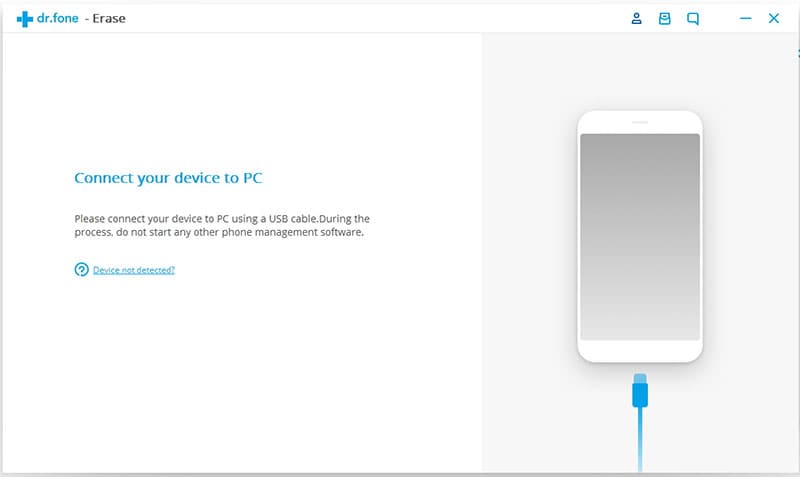 Key Features of dr.fone - Data Eraser (IS) for Mac/Windows
1-click cleanup

The program cleans up junk files which results in increased performance of the device.

Space Saver

Photos captured on the device can be compressed and exported to create more space on the device.

Removes Deleted Files

The program permanently removes all the data you deleted your iPhone to ensure no one else accesses the data.

Erase All Data

You can wipe all your personal data on the device using this feature without rooting your phone, thus restoring it to factory settings.

Erase Private Data

All your private data will be permanently deleted thus preventing anyone else from accessing it.
Steps on How to Safely Erase iPhone 4 All Content and Settings
All your private data will be permanently deleted thus preventing anyone else from accessing it.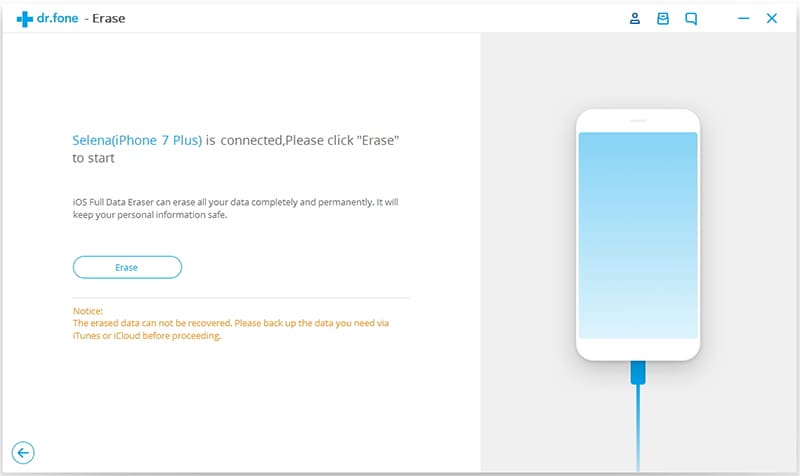 Step 1: Install and run the program
First, Install dr.fone - Data Eraser (IS) program for on your computer and run the program. Next, Use a USB cable to connect your iPhone 4 to the computer. A window will pop up if the device is well connected. The window will display 5 erasing modes.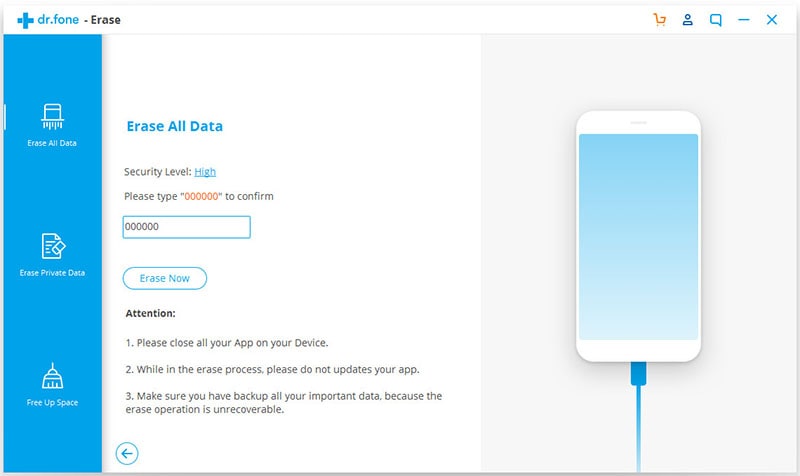 Step 2: Select "Erase All Data" mode to erase iPhone 4
Select "Erase All Data" from the 5 options displayed. Once you have selected the "Erase All Data" option, you will open the erasing window.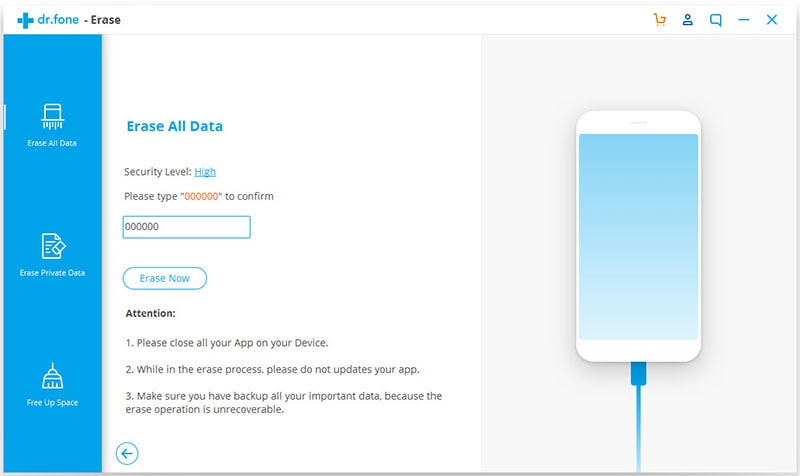 Step 3: Start erasing iPhone 4 data
In the pop-up window, you will be asked to type 'delete' on a small box provided to confirm the action. In order to proceed, enter 'delete' and click on "Erase Now". The window will show you what the program is erasing and the estimated amount of time it will take to complete the process.
Keep your phone connected during the process to ensure the order is successfully completed. If the order is successful, the screen will inform you that the erasing process is complete.
Since some of the data erased is important and may be used severally in future, you can backup the data before you commence the deletion process. Do not take chances when your sensitive information is at stake. Get a good program that guarantees efficient services and get your phone restored to factory settings in a short time. You can also be sure that data eraser will not store any of your sensitive information.