Erasing the personal data from an iPhone can seem extremely complicated, but it can be managed without a great deal of fuss. Since this is such an important activity that secures not only your privacy, but your personal identity and that of your contacts. You may need to go a step further than simply wipe your own phone, so you need to erase iPhone completely. You can learn how to erase iPhone from iTunes by following below steps.

Step 1: Launch iTunes and connect your iPhone to computer.
Step 2: In the iTunes interface, click your iPhone name and click the "Summary" tab.
Step 3: Now click "Restore". And then click "Restore" again to confirm that you want to erase iPhone all data and content. Then iTunes will download the files and restore your iPhone.
Step 4: After iTunes restore your iPhone, restart your device. And you now erase iPhone from iTunes successfully.
How to Erase iPhone without iTunes
Be aware that simply restore iPhone from iTunes does not fully clear all of your personal data. iPhones and iTunes are configured to make sure that needed data is not lost. Therefore, effective methods must be used when the time comes for full and complete removal of certain files and information. You need to make sure that the files are permanently deleted so that they cannot be retrieved for any reason.
When you need to completely erase iPhone from iTunes, you could use other methods, named dr.fone (Mac) - Data Eraser (IS) (or dr.fone - Data Eraser (IS)) is designed to take care of every detail so that you can rest assured that the information you need to delete is truly erased. Whether you use the software or another system, you must be sure to use reliable methods to make sure that you have not accidentally left important information that you thought was erased. Apple products can be tricky and any software you use for file deletion or preservation should be developed specifically for them.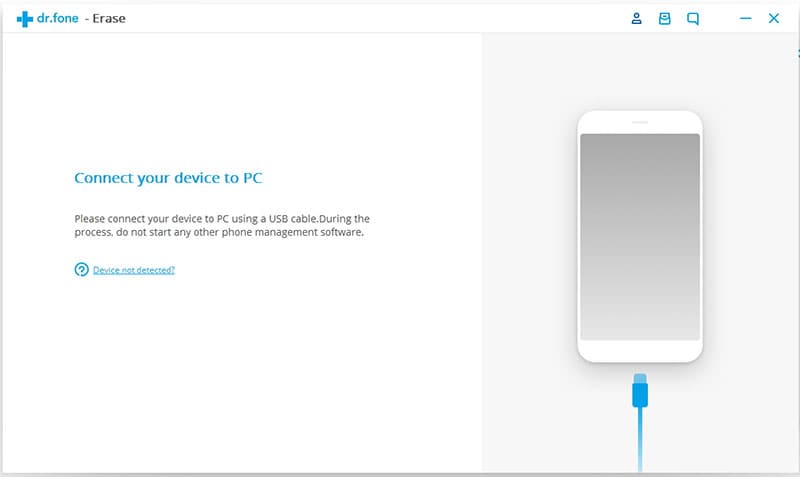 Key Features of dr.fone - Data Eraser (IS):
Completely erase all data in 1 click with "Erase All Data" mode.
You can wipe private data freely by "Erase Private Data" mode.
Clear junk files to speed up your phone device.
Permanently erase deleted files on iPhone as well as deleted files on iTunes.
Steps on How to Erase All Data on iPhone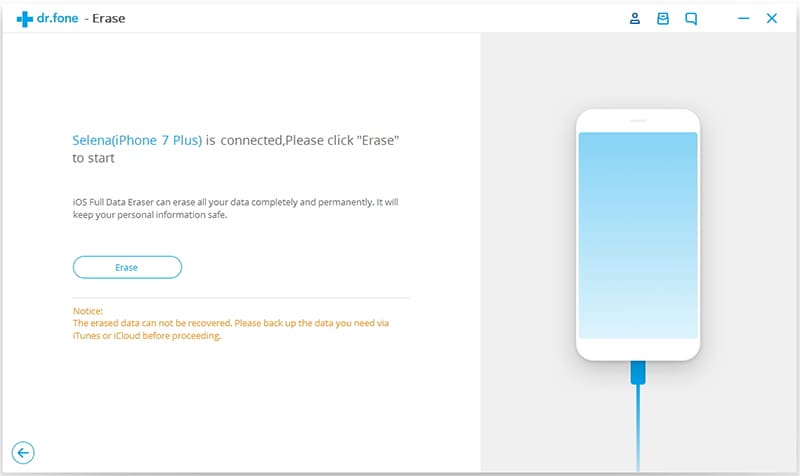 Step 1: Run the program and connect iPhone to Mac
Download and install iSkysoft data erase software on your Mac. This program is safe to download and easy to install and use. It will allow you to choose from a menu and decide what you will erase. Then launch it and connect your iPhone to your Mac using a USB connection. You will see that your iPhone is noticed by the software and you are offered data erase options in the menu.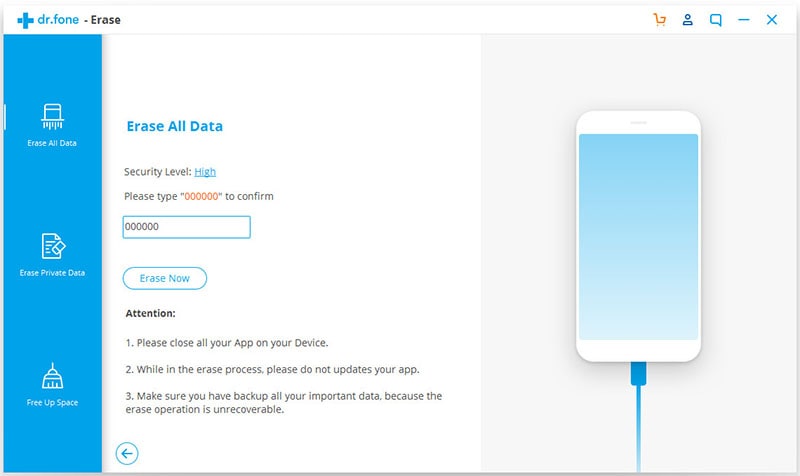 Step 2: Select "Erase All Data" mode
Choose the "Erase All Data" mode on the left bottom of the program. Click on it and you can see the Erase All Data interface. Then click "Erase Now" to open the new dialog.
Steps on How to Erase Deleted Files on iPhone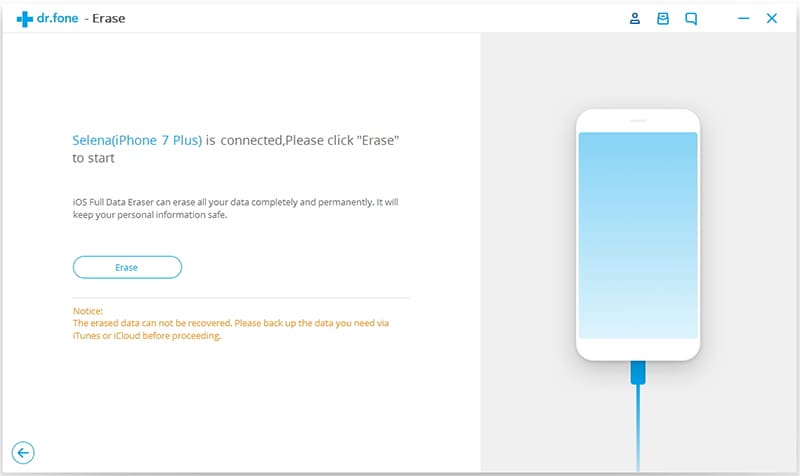 Step 1: Download the software and connect iPhone with Mac
Download dr.fone - Data Eraser (IS) program. Then install and run it. After that, you can connect your iPhone with the computer via USB cable. Wait a while.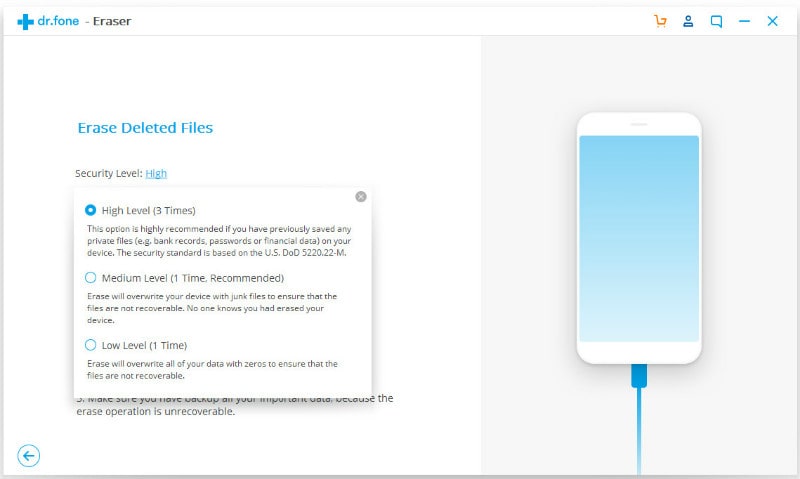 Step 2: Choose "Erase Deleted Files" mode
Select the "Erase Deleted Files" mode in the program's left bottom. And click "Start" button to scan the files of you delete. When the scan is over, You can preview all files you have deleted and choose them you need to delete.