Our iPhones are actually our private notebooks. They usually contain crucial information and personalized data. Many are the instances that we find ourselves in dire need to erase notes on iPhone due to some needs and unavoidable circumstances. Crucial information may end up in the hands of some unwanted guests. Personal information such as messages, banking information, notes and other vitals notes need to be permanently erased to prevent bad consequences. iPhones have suffered this void for quite long, where users have had a hard time in effectively, disposing off the data from their iPhone. Gone are the days when the shredding software was only available for desktop devices.
How to Erase Notes on iPhone
Currently, dr.fone (Mac) - Data Eraser (IS) (or dr.fone - Data Eraser (IS)) has gained popularity in iOS. It is a desktop application that makes it very easy for iPhone users to completely remove every unwanted piece of data including notes from their phones through a simple step wise procedure. The program has made things easier; we can witness iPhone notes erased, without any chances of it being restored;
Key Features of the Program:
Space saver allows you to compress captured photos and export them in order to create more storage space.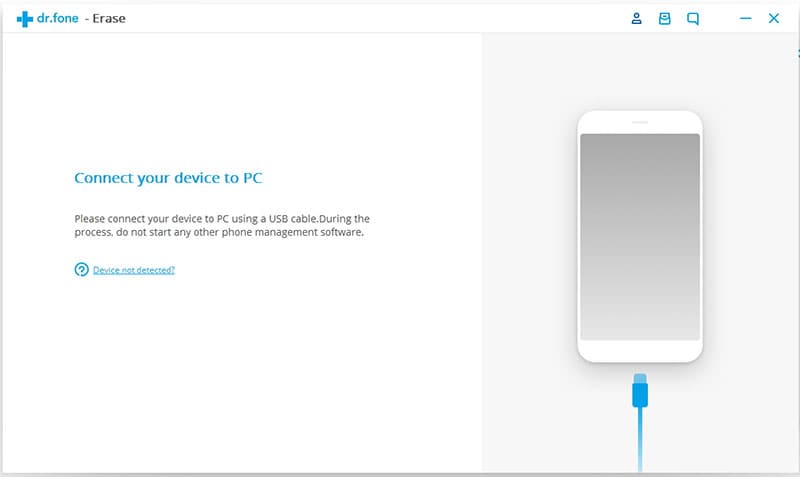 Erase private data is a feature that analyses data and completely erases all private data.
Erase deleted files is a feature that enables permanent deletion of every piece of trashed data.
Erase all data for iOS wipes all your personal data without the need of restoring your device.
iOS optimizer allows you to release huge space on your iPhone by optimizing it from the system data and user data.
Steps on How to Erase Notes from iPhone
This software is the professional data erase tool for iPhone, iPad, iPod touch and Android device, which can help you wipe iPhone notes via three steps and you can get the iPhone notes erased by a single click using "Erase All Data" mode.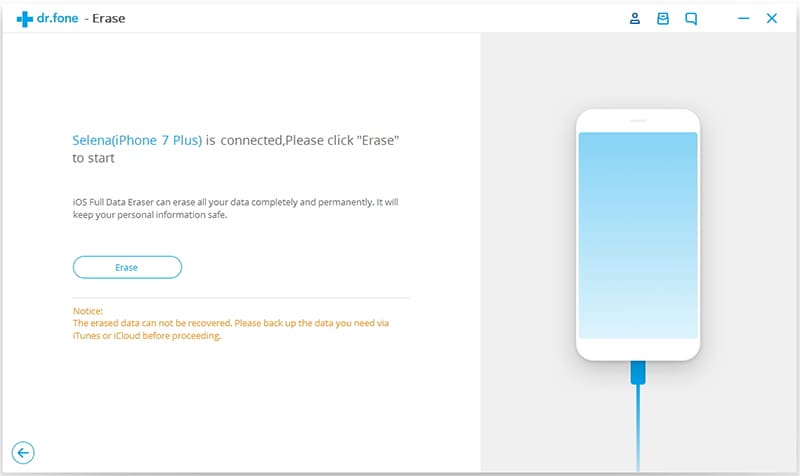 Step 1: Launch the program and connect iPhone with Mac
You can download and install iPhone notes eraser in your Mac. Then connect your iPhone with your Mac using a USB cable. After that, you will be able to see your program in the program interface, which is shown on the right of the program.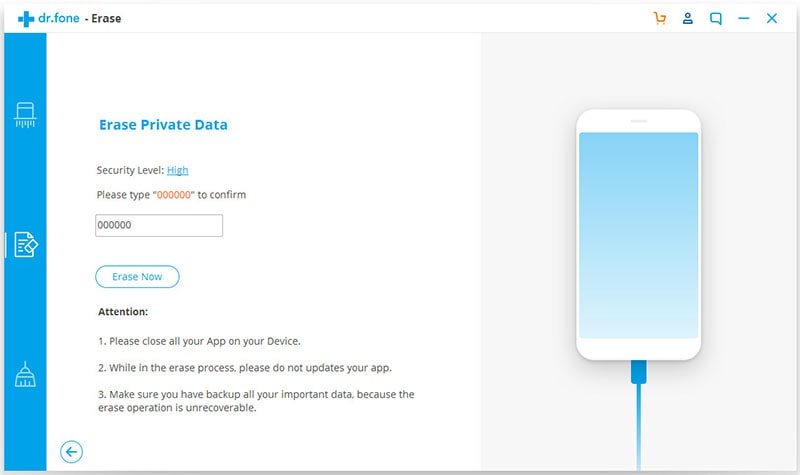 Step 2: Select "Erase Private Data" mode
You can choose the "Erase Private Data" option on the left bottom of the program and click "Erase Now" button to prepare to erase notes from iPhone. The program will start scanning your iPhone to locate all private data.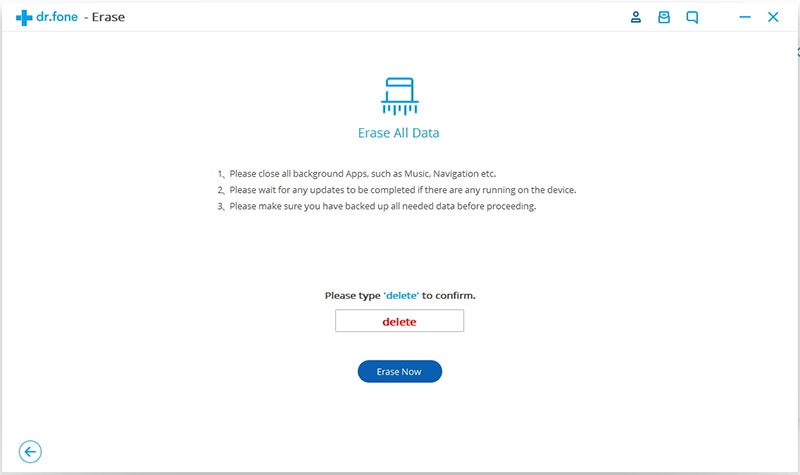 Step 3: Start erasing all notes on iPhone
After the scanning, check the "Notes" option and click "Erase Now". Here will display a new input box, you can type "delete" on the dialog to confirm the notes you need to wipe. Then click "Erase Now" to wipe all notes from iPhone. Once the deletion process is complete, you will see a completed screen notifying that all data has been erased.
In conclusion, dr.fone - Data Eraser (IS) is an incredible software in ensuring that safety and privacy of your personal information is not jeopardized. It is ideal for those users who wish to sell or give away their iPhones because they can decide to erase all deleted files, select the file to delete or delete every bit if data in your iPhone. It is the best software to get your iPhone notes erased safely.