There will be a time when you need to wipe your iPhone. For instance, when you would look to buy a new iPhone, you would sell your current one and you must wipe your iPhone before you sell the phone to a new consumer. Moreover, the iPhone becomes unresponsive when too much data gets accumulated in its storage and in such cases, it's a good option to remove the clutter from the iPhone.
You basically have two options when it comes to wiping your iPhone. You can either wipe iPhone from computer or rely on Apple's in-built wiping option to remove the data. While the former is more secure and cannot be recovered. So here we will discuss how to wipe an iPhone from computer Mac or Windows PC permanently.
How to Wipe iPhone from Computer
Wiping your iPhone from computer would require the need of a good quality software utility. You must choose a tool that can wipe the data completely and ensure that the data becomes irretrievable after the software has deleted the data. This is a problem that hogs Apple's in-built data deletion service and you must ensure that if you go to the trouble of wiping your iPhone from computer, you can use a good quality data removal tool like dr.fone (Mac) - Data Eraser (IS) (or dr.fone - Data Eraser (IS)).
The program is a very simple and intuitive data removal software program which makes it easy to delete data from your iPhone. The software offers three different modes of operation with each mode offering a different function. The Erase All mode basically empties your iPhone and ensures that the data can't be retrieved even by the best data recovery software. The Erase Deleted Data mode looks to permanently remove files that you think have been deleted but which are still present somewhere on your iPhone. The Erase Private Data mode looks to delete only personal information and is best used when you are only looking to remove the clutter but are not looking to sell the iPhone.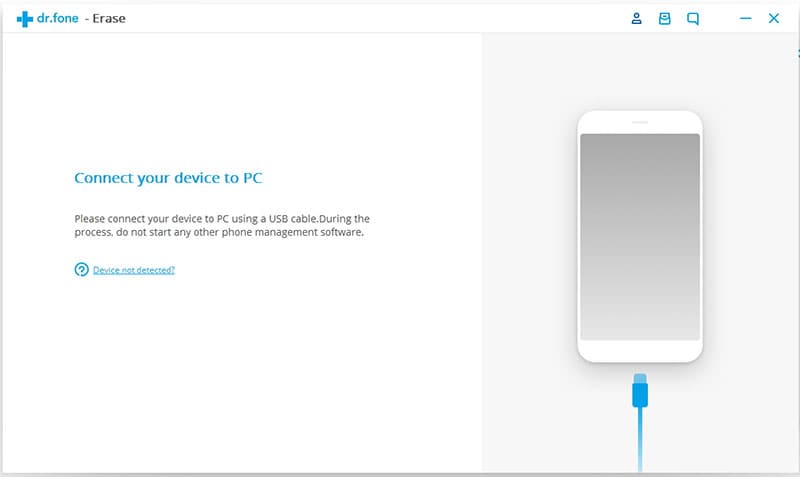 Key Features of dr.fone - Data Eraser (IS):
Can permanently delete all the data present on your iPhone so that it becomes inaccessible once and for all.
Offers the option to either remove all your data or just the junk files to improve your phone's speed.
Easy to install and use in order to remove the data from your iPhone.
Very fast in scanning files and in deleting them.
Steps on how to wipe iPhone from computer Mac
Below we will show you detailed step-by-step guide on how to wipe an iPhone completely on Mac OS X.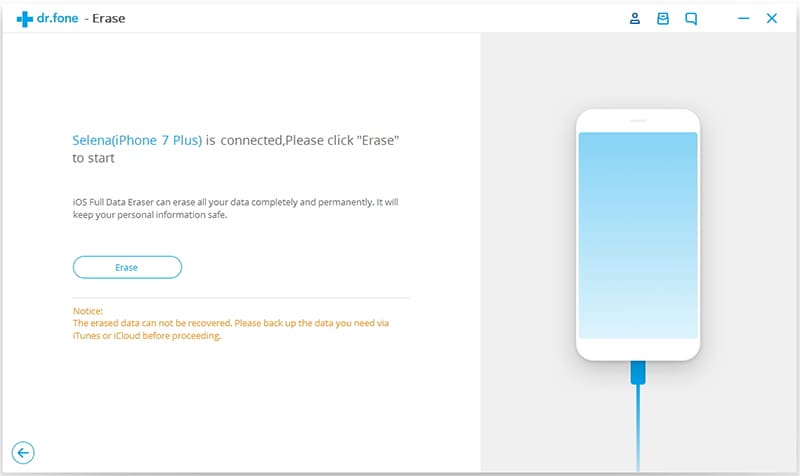 Step 1: Install the data eraser and connect your iPhone
dr.fone - Data Eraser (IS) can be downloaded from the website of iSkysoft. Once it is downloaded, open the downloaded file to install the program.
And then open the program by clicking on its launcher. And use a USB cable that comes with the iPhone to connect it with the Mac. The program would detect your connected iPhone after the connection.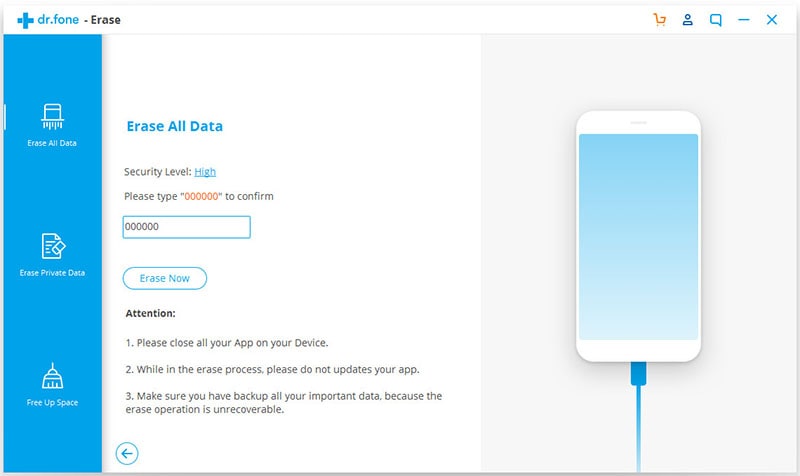 Step 2: Select "Erase All Now" option
In the left pane of the program, you will find the "Erase All Now" mode. Click on it and then click on "Erase Now" option.
Tips: How to Backup iPhone Before Wiping
It is important that you backup your iPhone before you proceed with wiping all the data from it. Here is a step-by-step guide on how to backup your data on your PC before commencing the procedure of wiping up the iPhone.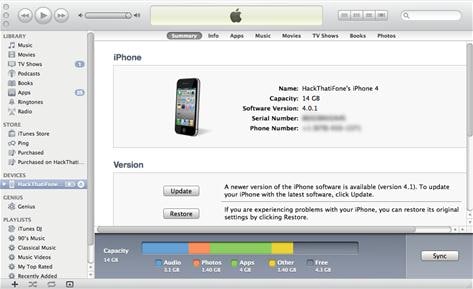 Step 1: Connect iPhone with PC and launch iTunes
Using the data cable that is provided with the iPhone, connect it with your PC.
iTunes would launch automatically when the PC would detect the phone and you should then select the iPhone from the list of connected devices that iTunes would show.