Considering that we store too many things on our iPhones and use them way too much, it is not surprising that after sometime the devices can become sluggish. Most of the time the dip in performance is caused by junk files on the iPhone such as browsing data that we no longer need, app data that is just clogging up the device and even files that are no longer needed.
A lot of times simply deleting these files can do the trick but sometimes you need to go just a little bit deeper to do iPhone cleanup. This article is meant to show you just how to do that. Let's begin with the easiest way to clean your iPhone storage.
Part 1. The Best Way for iPhone Storage Cleanup
One of the best and easiest ways to clean up your iPhone's storage is to use dr.fone (Mac) - Data Eraser (IS) (or dr.fone - Data Eraser (IS)). Because this program is designed for this particular task, it is well equipped with the necessary features to accomplish this.
Key Features of dr.fone - Data Eraser (IS):
You can use dr.fone - Data Eraser (IS) to secure private data by completely and permanently erasing browsing history, private email accounts, login information and even banking information.
The software is also ideal when you want to sell or recycle your device and would rather not have your personal information in the wrong hands.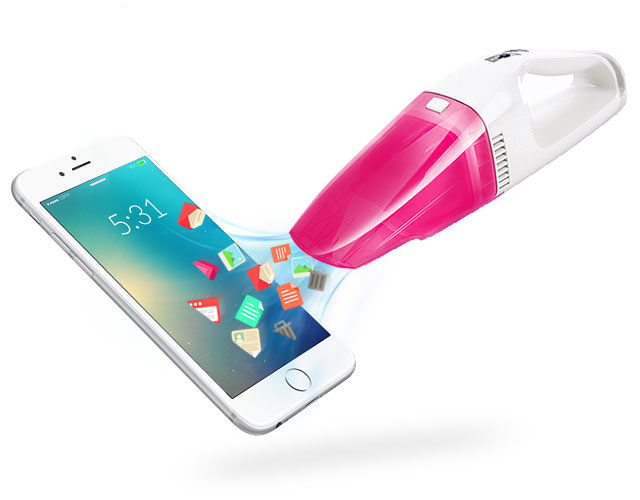 It is very easy to use and works very fast. Erasing of data using this program takes no more than 5 minutes.
You can use it to clear junk files from your iPhone and hence have a device that works faster, doesn't stall and is in overall good health.
All data that is deleted using this program is permanently erased and cannot be recovered.
Step-by-Step Guide for iPhone Storage Cleanup
Step 1. The first step is downloading and installing dr.fone (Mac) - Data Eraser (IS) to your Mac. Once the program has been correctly installed, launch the program and then connect your device using USB cables. The program will immediately recognise your device and display information about the device.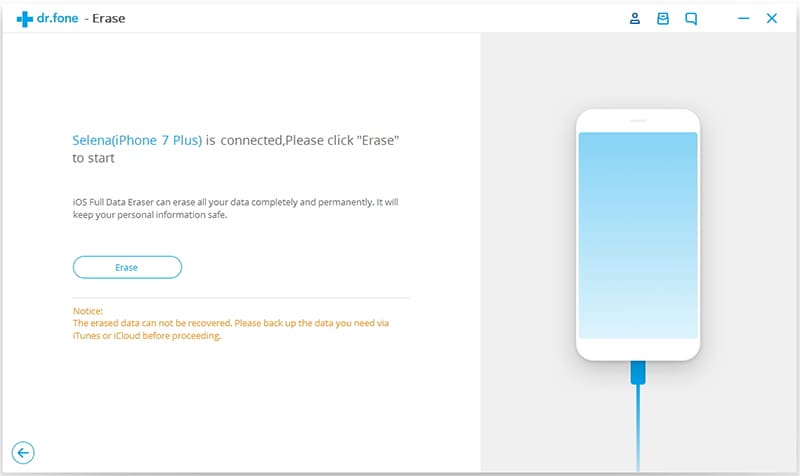 Part 2. 5 Other Ways for iPhone Storage Cleanup
There are other more involving ways to clean up storage space on your iPhone and we decided to share five of the most effective.
1. View Your Storage Usage
The first thing you should ideally do is begin by checking just how you are using the available storage space. Once you know, you can then take measures to clean up.
To check just how much storage each app is using go to Settings > General > Usage.
Here you will see a list of all the apps on your device and the storage they are taking up.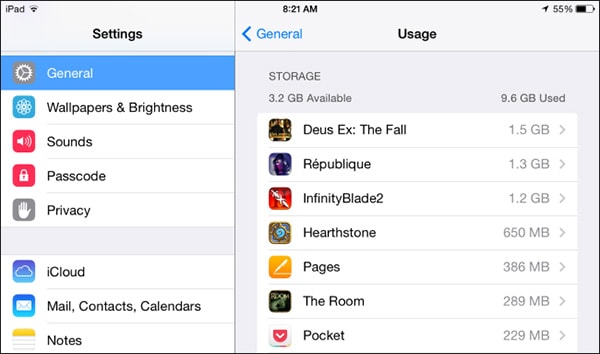 2. Delete and Reinstall Apps
You can free up some storage space by deleting some of the apps on your device that may be taking up too much space but you are not using or you don't use much. You can always reinstall the app later once your storage situation is fixed.
Just tap on the particular app in the window above and then tap "Delete App" to remove it.
Deleting and then reinstalling the app is a great way to get rid of "Documents and Data" on your apps.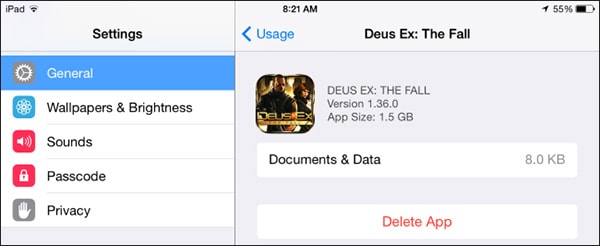 3. Offload Your Photos and Videos
Photos and videos as well as other files such as Music and podcasts can take up a lot of space on your device and are often stored as part of the associated app.
To delete videos tap the videos app to bring up a list of the videos on your device, swipe left and then tap delete the remove them.
You can delete all the music on your device by simply swiping to the left and tapping delete. You can also delete the individual songs. Just open the Music App itself and swipe the song to the left and tap delete to remove.

4. Delete Hidden Attachment Messages
Message attachments have also been known to take up a lot of storage on your device. To delete them open the Messages app and then tap on the chat you would like to clear attachments from. Tap on details at the top right corner and then tap and hold the images you would like deleted under the attachments section.
Tap on more and then select the images and attachments you'd like to delete.
Tap on the delete button and confirm the action by tapping on Delete Messages.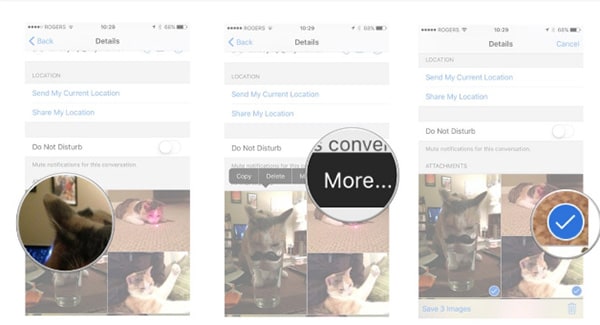 5. Clear Out Safari Cache
Browsing data is another thing that can totally clog up your iPhone storage. You can wipe the browsing cache from the usage window in #1 above.
Just tap on Safari and then tap on Website data > remove all data to wipe cache and cookies.
You can also swipe to the left on Offline reading list or history and tap delete to delete these data too.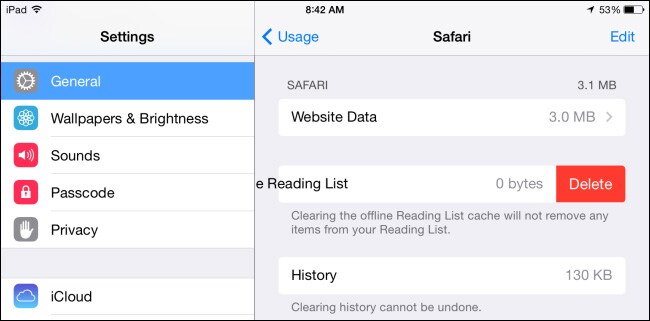 Once all of that is done you should have more storage space on your device. The process may not be easy but it is worth it if you want your iPhone to perform at its best.