Cleaning your iPod memory regularly is a very easy way to make it work better or even get more storage on iPod. Cleaning the iPod's memory manually can take up much time but fortunately, there are many cleaner apps that can help you do this very quickly and easily. You've been using your iPod for a while now and you can't imagine life without it. But lately. It's been acting up. It hasn't been performing up to par and you find that you can't download any more apps or save any new files because you don't have enough storage space on your iPod. This is actually a very common problem and while many people will tell you that you should consider getting rid of some of the data on your iPod or even deleting some apps, this solution is only partially effective.
The major reason your iPod may not be performing that well is due to the presence of junk files on the device. Junk files are a lot harder to get rid of as some of them are usually hidden. Therefore the only way to do it is usually to use an iPod cleaner app. In this article we are going to be looking at the top 5 iPod cleaner apps in the market to make it easier for you to choose the right one for you.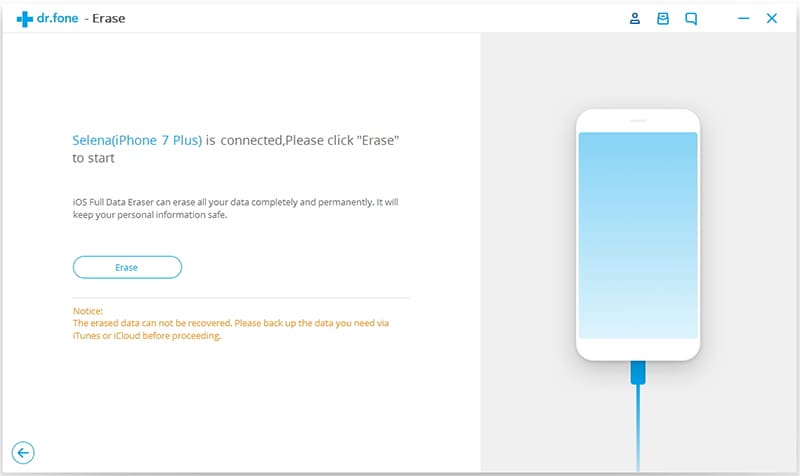 This program is the best in the business for a very simple reason: it is designed to enable you completely erase files from your iPod as well as other iOS devices whenever you want to. The data that is erased using dr.fone - Data Eraser (IS) is 100% unrecoverable which makes it the ideal choice if you want to erase data from your device that is private or if you want to erase data so you can recycle or sell your device.
It comes with a lot of great features all of them aimed at creating more space on your iPod and improving its capability. Despite all of the cool features, it is very easy to use, even a novice can simply download it and begin using it immediately. It also comes with a free trial allowing you to test drive the program before buying.
Pros:
It is very easy to use.
Can be used to secure private data such as banking information, login information and browser history.
It frees-up space and speeds up the iPod by eliminating junk files from the device in just one click.
All files erased using this program are 100% non-recoverable.
Cons:
The free version is limited in capability.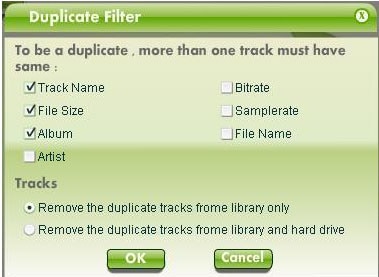 The iPod cleaner is an application that is designed to clean the contents of your iTunes library very quickly. It comes with a whole host of features that allow the user to easily delete duplicated files and invalid tracks using one of the many filters that the application comes with. It will also allow you to easily get detailed information about your music library.
Pros:
It is very easy to use.
It comes with tons of features that can help you easily manage your iPod.
It has a lot of filters making it very easy to detect duplicated files that can be clogging up your iPod's storage.
Cons:
It is not a great choice if you want to get rid of junk files as it doesn't have features that allows you to do that.
It needs iTunes to run.
This app is one of the best when it comes to managing storage on your iOS devices. It is easy to use. All you have to do is download the app on to your device and then launch it. At the tap of a simple button, the app will scan your iPod for any unwanted files and proceed to delete them. It also comes with a very neat design that appeals to all users and can also be configured to run some of its cleaning functions automatically.
Pros:
It is very easy to use.
There is a free version of the app.
It can be set to clean your device automatically.
cons:
The free version is limited and you have to upgrade to the pro version at some point.
You have to download and install the app on to your device further taking up the device's memory.
It has been known to stall at certain times.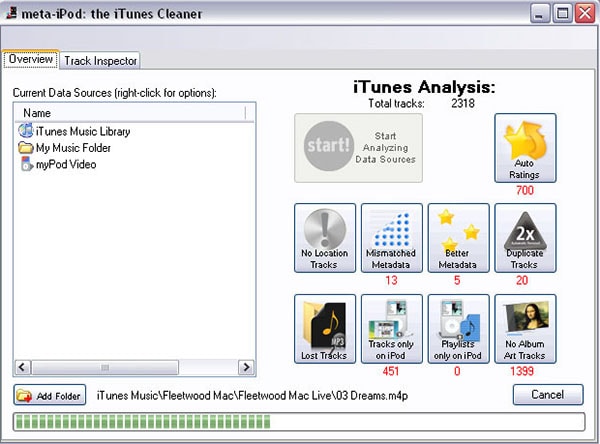 Previously known as meta-iPod, Meta Tunes is an iTunes cleaner that works very well to clean up your iTunes library and manage the music library. It comes with a while host of features that allows it to track down files or folders that may be missing from your library as well as analyse the data on your library.
It can be used to do a whole host of things including automatically assigning ratings, find missing tracks, transfer album art and even remove duplicated tracks among other functions.
Pros:
It is designed to make your iTunes library that much better and it many features ensure this.
It is completely free to use.
It is very easy to use to manage your iTunes library.
Cons:
It will not clean out junk files on your device or scan the device for any unwanted files.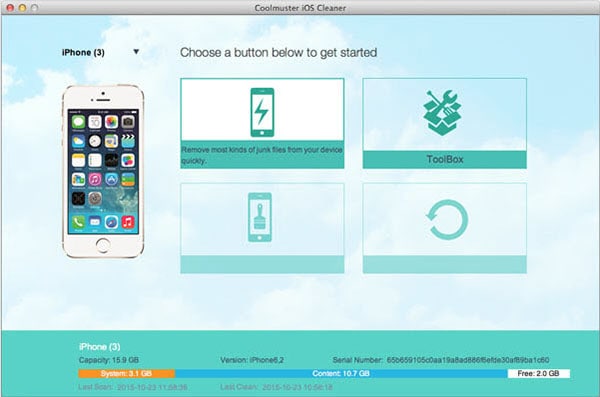 This is another great program if you are looking for an easy way to get rid of unwanted and junk files on your iPod or any other iOS device and improve the device's performance. It can be used to clean your iPad in three different levels. First, you can erase data on your device very quickly and. The second level allows you to erase data permanently and the third level which is the most secure and time saving option, permanently deletes and overwrites data 3 times making completely untraceable.
Pros:
It is easy to use and works very fast.
It comes with different levels allowing you to choose the one that best suits your immediate needs.
Cons:
The free version is limited in its capability.
It can be very hard to use if you are new and are not sure of how you want to erase data on your device.