Storage size, cost, and color are the main considerations for any individual who would like to purchase or upgrade to any iPhone model. The color to choose depends on your color preference, and iPhone cost relies on the amount of money you are willing and able to spend on an iPhone. However, selecting the most suitable iPhone capacity can be one of the toughest decisions.
Part 1. How to Choose the Most Suitable iPhone Capacity
These days, iPhone models come with the 16 GB, 64 GB, and 128 GB capacities. To select the most suitable iPhone storage size you have to determine how you wish to use your iPhone. We have listed various tips and tricks that will guide you to select an iPhone capacity that will suit your needs.
Choose an iPhone Model with 16 GB Capacity If:
You are planning to call, text, stream videos and access the internet.
You can't afford the 64 GB and 128 GB iPhone memory options, or you would like to save your cash.
You use cloud services to store downloaded data.
You hardly shoot videos and photos.
You keep your phone light by install just a few of third-party apps and games.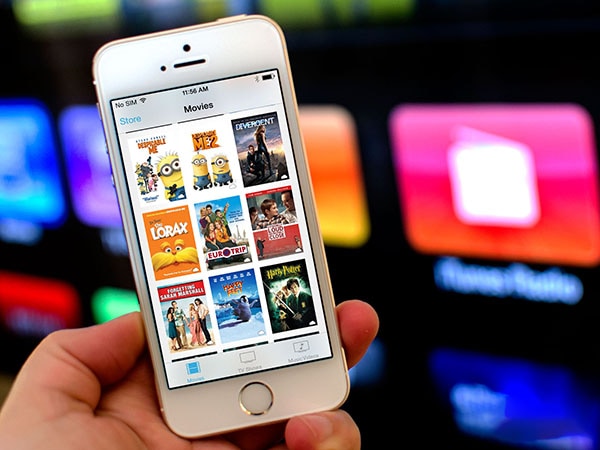 Choose an iPhone Model with 64 GB or 128 Storage If:
You are not sure of the model to purchase.
You can add approximately $100 to the price of the 16 GB models (no contract).
You want to download a decent amount of media.
You would like to store a good amount of videos and photos.
You try out lots of apps and games.
Pick an iPhone Model with 128GB If:
You would like to shoot high-quality 4K videos and download tons of media content.
You can afford the models with 128 iPhone memory size.
You prefer local storage compared to cloud storage.
You shoot tons of videos and photos.
You would like to have tons of third party apps and games installed on your iPhone.
You should be aware that iPhone models lack external expansion slots for additional storage. Whatever capacity you choose, it will be all that you'll have for its useful lifetime. Moreover, iOS system and the pre-loaded apps also use the same storage capacity. This means that the storage space in your new iPhone will be less compared to what you expect. You may not determine the exact amount of space that belongs to you until you receive your order.
Part 2. How to Find Your iPhone Storage Size
Finding out iPhone storage size is usually a simple and effortless process. If you are shopping from an online retail store, the number of gigabytes is always listed either in the product name, products description or on the "technical specification." If you are shopping from a brick and mortar store, the product display features a summary nearby. If not so, just navigate to the section that lists the iPhones specs and determine the available storage space.
Checking your current iPhone storage size can also help you determine the iPhone capacity you use. While making a purchase decision, you will be in a better position to choose a new iPhone model accordingly. iOS devices show the storage space usage of all the installed apps as well as the size of your photos, music and videos collection.
Step-By-Step Guide on How to Find iPhone Storage Size
Step 1. Tap on the "Settings" app. Navigate to General and Tap on "Usage". Be patient as the spinning loading indicator finishes populating data.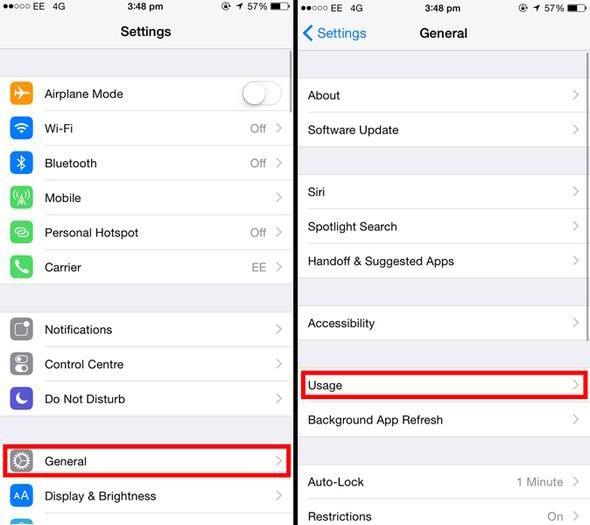 Step 2. Look for the available and used storage space at the top of the installed app list. Select individual apps if you would like to get more detailed usage information.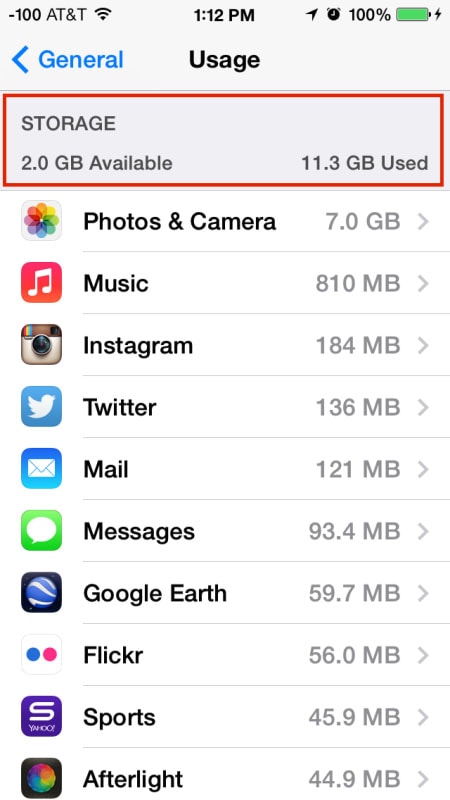 iPhones are the best phones ever made. The models with 64GB and 128 GB capacity may offer much greater value compared to the 16 GB models as they allow you to enjoy using your iPhone for months without deleting even a single file. You will be able to install iOS updates without getting worried of storage space.
With the increase of media content, video sharing sites, social networks and more, you will never regret choosing an iPhone model with 64, or 128 GB memory. However, we have to admit that there are people who don't need the extra iPhone's storage space. If you think you are in this category, go for the 16 GB models and save the extra cash.