We all have a decent collection of pictures and videos on our iPhones. But this can take up a lot of space for which our iPhones do not feature a very large capacity. Therefore, it has become a common problem when we frequently run out of storage in our devices. And more than the storage issue, what if our devices are damaged or lost unfortunately. We surely do not want our precious memories to perish because of such things. And to keep our videos and other things safe, we have alternative apps for doing so. iPhone Video Storage apps are a picture-perfect solution of keeping all our videos safe.
Part 1. The 3 Best Apps for iPhone Video Storage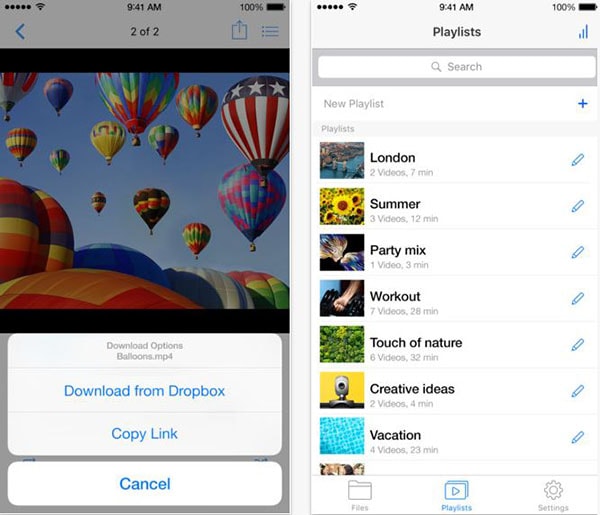 This is a very good app that browses and downloads videos on your iPhone from Dropbox, Google Drive and your PC or Mac. You can download and save them to watch anytime you want. It takes only 3 quick steps for downloading. The video player is fully featured and comes with a playlist manager.
Pros:
With its file manager you can import data.
It protects data with passwords.
Cons:
It does not have an audio download option.
It can download only fifty files at a time.
The download also takes a plenty of time.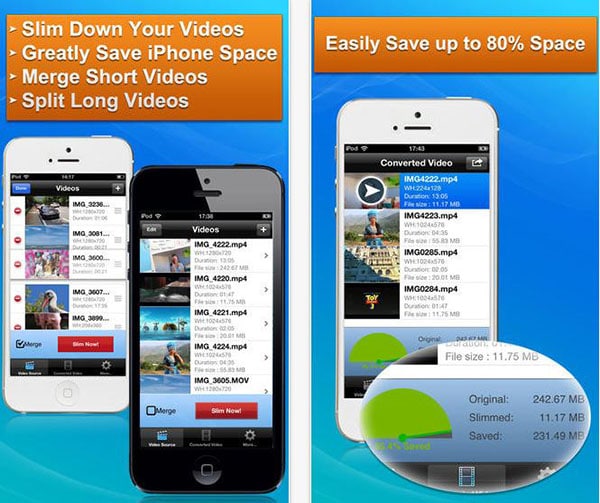 Video Slimmer App is an efficient video compressor. It shrinks, splits, trims and merges all the videos shot on your iPhone to much smaller file size. While compressing the videos, it maintains them at a good quality. It takes only few quick steps and makes enough space available on your device.
Pros:
It allows you to share, publish and email videos easily.
It scales down video file sizes and rotates them as well.
Cons:
It comes at a good price and is comparatively expensive.
The free version can only handle videos which are less than a minute.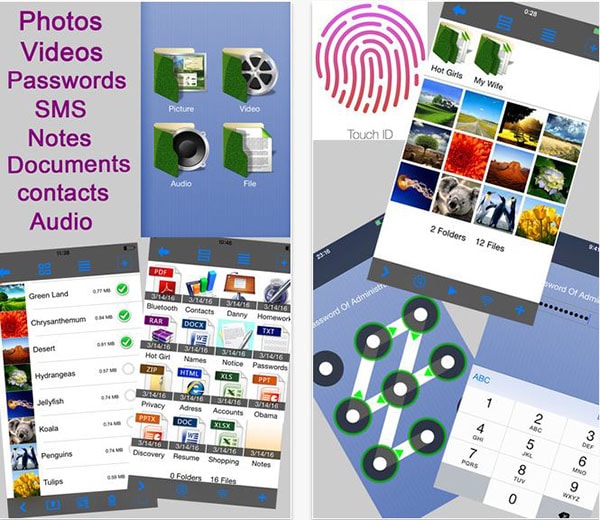 This innovative app is specifically designed to lock and manage all your private data. It works for videos, photos, text messages, documents and other such files. It helps you in storing and viewing all your PDFs, PowerPoint and other documents of Word and Excel.
Pros:
It easily adds and import photos, videos, audios etc.
It also acts as a file manager and folder.
Cons:
It is not very efficient in hiding texts and other files.
App is slow and loses data frequently.
Part 2. Does 4K Videos Consume iPhone Video Storage?
iOS has launched a new 4K video format which features a higher image definition quality. This resolution standard is designed for more detailed picture and enhanced surface visibility. It has 4000 pixels horizontal resolution and standard 1080p and 720p vertical resolutions.
This video format is significantly larger than 1080p and hence takes up a lot of space. When compared to a single minute 1080p video at the standard 30 frames/second which takes only 130 MB, this 4K video format will take 375 MB at the same frame-rate. So, if you have a 16GB iPhone and record videos at the mentioned frame rate, you would full all your storage only within the 40 minutes of video recording. And most of this space is pre-occupied with your apps, photos, videos, music and other data. So, you do not want all the available space to be used up by your 4K videos. Therefore, sizing down your videos on iPhone is extremely important to save your storage.
Download dr.fone - Data Eraser (IS) to Delete Unnecessary Data on iPhone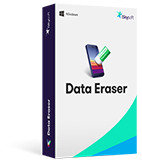 It permanently erases the files. The deleted file is guaranteed unrecoverable by any illicit means.
The application runs on all the iOS devices. It makes sure that all the private information is securely deleted.
The tool has five data erasing modes for effectively deleting any file or personal information. It also features Photo Compressor, Express Cleanup and Erase Private Data.
This easy-to-use application deletes all the videos from your device in few quick steps. Apart from videos, it is also deletes other junk files, email accounts, calendars etc.