iPad comes with a music player and organizer with excellent features that makes music streaming more enjoyable. On top of it, speaker and headset quality adds up to a more pleasurable experience. As you get to collect more songs that fits your taste and genre, you make a collection and a set of playlists that is uniquely your own. But imagine losing some, if not all of the songs in your collection. This is one nightmare every music lover would not want to happen that is why major developers of smart devices has made backup solutions to help users easily back files up including music files. Several backup solutions existing to help users backup iPad music with ease.
Part 1. The Guide for Backing up iPad Music without iTunes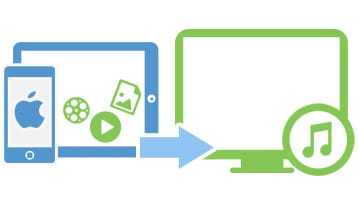 iTunes comes with a program design that makes either ripped songs or those songs downloaded elsewhere, not available for backup to the said utility. This is Apple's way of reducing risks of music copyright infringement. However, this also means that music that where download or purchased elsewhere cannot be backed up through the approved backup utility developed by Apple.
To provide what iOS users need but cannot have through iTunes, Wondershare developed dr.fone for Mac the purpose of backing files up with utmost ease. The program has everything you need from a file backup system plus a file converter that makes it an all-in-one media file management utility. With dr.fone iOS users could back files up and transfer files from the iPad to a computer or even to another iOS device, something that you do not get from iTunes.
If you are ready to use dr.fone for Mac, you can follow the guide below to make a backup of your iPad music.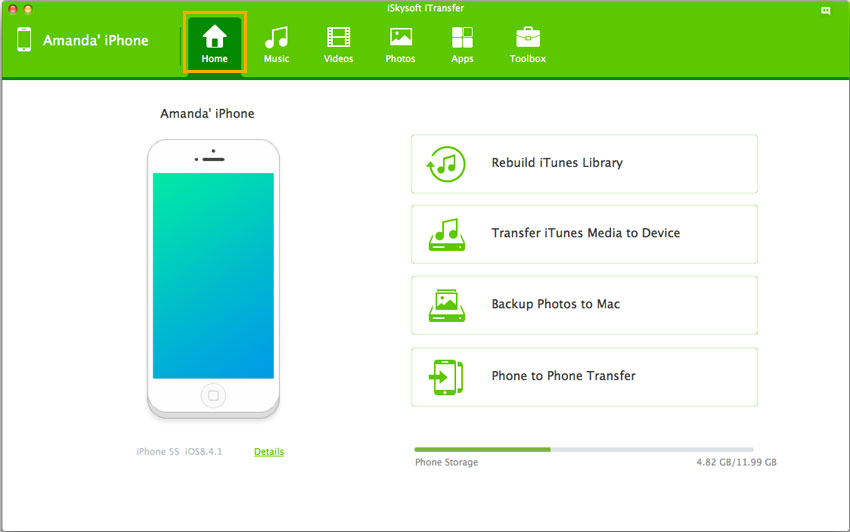 Step 1: To transfer music files to your mac from the iPad using dr.fone, open the program from your Mac computer after attaching the iPad. The program will automatically detect the device and show the information of your iPad.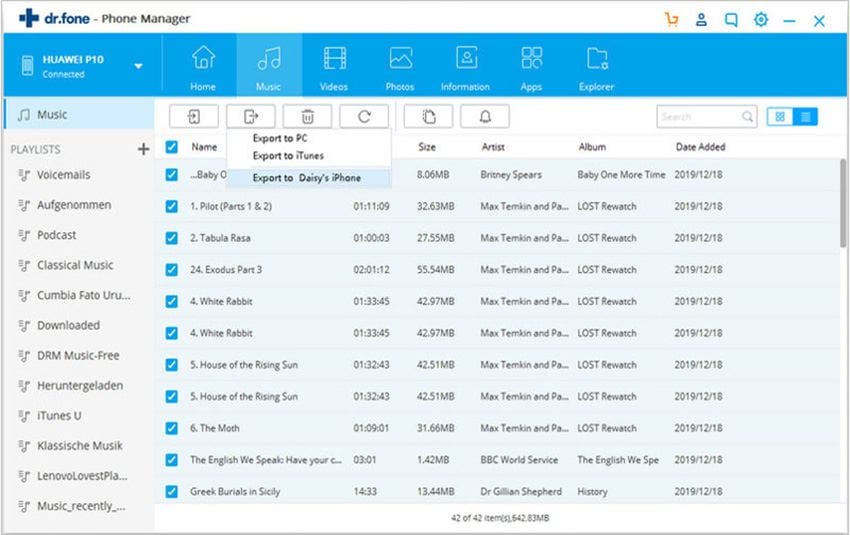 Step 2: Click the Music tab at the top menus and the audio files will be displayed in the window. Check on the music and press the Export button to transfer the music to your computer. You can also transfer the whole playlist at one time.
Part 2. The Guide for Backing up Purchased Music with iTunes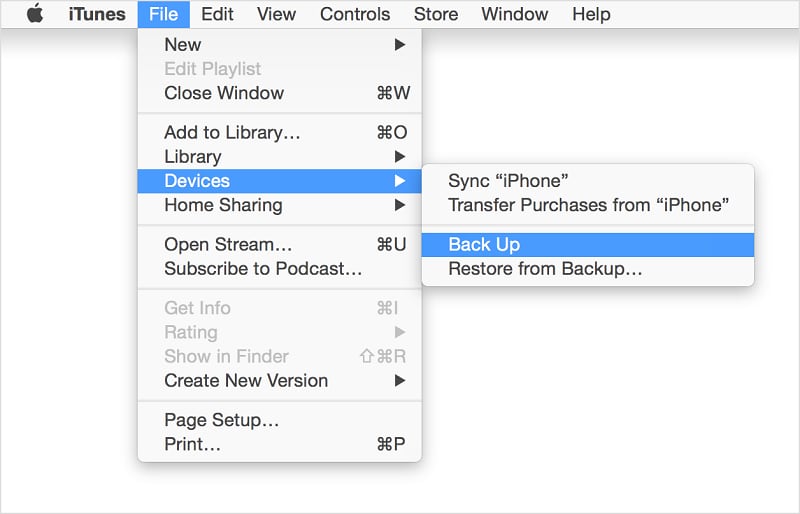 Backing up music files that were purchased from iTunes is much easier and can be done through iTunes itself. To do this, plug the iPad to the computer and iTunes should automatically open. On the program's home page, click "File" located at the top and select "Devices". This would give you the option to transfer purchased files through "Transfer Purchases from iPhone" from the menu. Your music files that were purchased from iTunes are now successfully backed up.
While Apple provides online backup solution through iCloud, using it as the main backup solution for your files may not at all be a good idea. For one, iCloud only saves and backs up the files that you purchased from iTunes, which means you risk losing the files that were purchased or downloaded elsewhere. Also, iCloud does not really back up the files and apps but instead saves a list of them so you can re-download them in the event that you need to restore your iPad.
Though online backup may be convenient especially when you have high-speed internet to save and restore files to and from the cloud, it may not be the best option just yet due to limitations set by Apple.